Cloud Computing on the Rise in Emerging Markets
| Topic : Cloud Computing/SaaS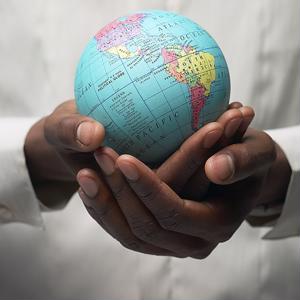 Cloud Computing on the Rise in Emerging Markets
A new study has found that cloud computing applications are increasing across the globe, and that their adoption is particularly prevalent in the emerging markets of Latin America and Asia.
Conducted by Tata Consultancy Services, the study surveyed corporate IT executives and senior managers from more than 600 companies. It found that large Latin American and Asian Pacific companies are adopting cloud computing technology at a significantly faster rate than similar companies in the U.S. and Europe. By 2014, the study estimates that cloud computing applications will account for 54 percent of all corporate applications in Latin America and 52 percent in Asia Pacific. In the U.S. and Europe, however, the percentages are relatively low, at 33 percent and 24 percent, respectively.
The reason for this disparity seems to be differing attitudes toward the dangers of cloud computing. Regardless of location, fear of security risks was identified as the biggest hurdle preventing more companies from moving toward cloud computing. However, this fear is significantly more prevalent in Europe and the U.S. than elsewhere. Only 20 percent of European or American companies indicated that they would consider storing their most crucial applications within public clouds.
These concerns are not entirely unwarranted. There have been a number of data breaches regarding cloud computing in recent times, some more serious than others. For example, Amazon experienced an outage for its EC2 cloud service last year, which led many other sites relying on EC2 to crash. More notably, hackers accessed a database of Sony Playstation's customers that was stored on the cloud, leading to a major data breach.
However, industry experts maintain that most cloud computing security risks can be greatly mitigated if businesses and individuals perform due diligence regarding the cloud services they utilize and follow basic cybersecurity protocols to protect their sensitive information.