Cloud Computing Requires IT Adaption
| Topic : Cloud Computing/SaaS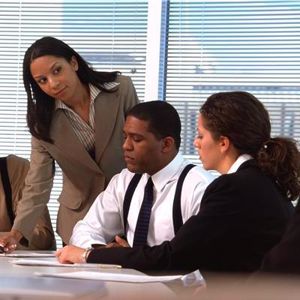 As businesses increasingly rely on cloud computing, they will need to adapt their IT organization and strategies or face significant technical challenges in the years to come.
Cloud computing is dramatically changing the way organizations conduct business, both internally and externally. As these business practices evolve, it is essential that organizations' IT departments and standing protocols adapt at pace. Failure to do so will lead to a wide range of problems that can make a business unable to compete with more efficient, modernized entities.
The biggest issue, as numerous industry experts have emphasized, is that the implementation of cloud computing means that businesses can no longer view IT as a separate, subsidiary component of their organizations. As ComputerWorldUK puts it, "IT is moving from supporting business processes to being the business's processes." This shift means that businesses must not only take advantage of the utility of cloud computing, but also incorporate it fully into their overall structure.
To make this shift, industry experts encourage businesses to carefully examine their existing IT operations and then determine a detailed plan for implementing changes which will be conducive to integrating cloud computing. For example, IT World highlights the costs associated with legacy applications and the importance of defraying these in order to successfully rebuild for cloud computing. To minimize these costs, IT World recommends either "re-architecting home-grown apps to be truly cloud-based" or moving toward on-demand SaaS applications, as opposed to on-premises packaged applications.
Additionally, IT World encourages a shift toward automated processes within IT operations, to match the automation of cloud computing. Software installation and configuration, among other areas, should be made automatic.
This transition may be difficult and will require creative thinking on the part of businesses. However, such steps will be necessary if a business is to have any hope of effectively incorporating cloud computing into its IT operations.