Identity Theft Grew in 2011, Social Media and Smartphones Likely Causes
| Topic : Email Security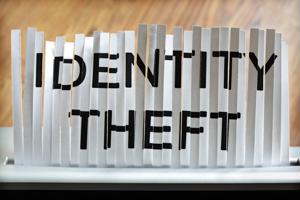 Instances of identity fraud increased by 13 percent in 2011 as compared to the previous year, a new study has found. There are no definitive explanations, but less comprehensive privacy protection practices due to social media and smartphone usage are likely culprits.
Overall, Americans reported 11.6 million instances of identity fraud in 2011, 1.4 million more than in 2010.
In addition to analyzing all reports of identity fraud, the study, which was conducted by Javelin Strategy & Research and surveyed over 5,000 individuals, also aimed to determine the impact of identity fraud and possible underlying causes.
It concluded that one of the primary driving forces behind the rise in identity theft was an increase in the total number of data breaches. The study found that 36 million Americans were alerted to a data breach in 2011, a 67 percent increase over the prior year's total. Notably, individuals who were the victims of data breaches were 9.5 times more likely to become targets for identity fraud. Other studies have shown that the average cost for a victim of identity theft is around $500.
The Javelin report further determined that individuals' behavior regarding social media contributed significantly to their chances of becoming targets for identity theft. While it did not prove direct causation, the study found that users of Facebook, Twitter and other social media sites experienced a greater rate of identity fraud than nonusers.
Similarly, smartphone owners were over 30 percent more likely to become the victims of identity fraud than the general population.
To help combat identity fraud, cybersecurity experts recommend individuals increase their privacy protection by sharing less of their personal information, including birth dates. Additionally, experts encourage individuals to regularly examine their own financial records to ensure that there is no suspicious activity.