About Proofpoint
Proofpoint, Inc. is a leading cybersecurity and compliance company that protects organizations' greatest assets and biggest risks: their people. With an integrated suite of cloud-based solutions, Proofpoint helps companies around the world stop targeted threats, safeguard their data, and make their users more resilient against cyber attacks. Leading organizations of all sizes, including more than half of the Fortune 1000, rely on Proofpoint for people-centric security and compliance solutions that mitigate their most critical risks across email, the cloud, social media, and the web. More information is available at www.proofpoint.com.
Media Contact
Estelle Derouet
Vice President, Global Corporate Communications
Proofpoint, Inc.
Proofpoint
@proofpoint

•

37 minutes
Proofpoint
@proofpoint

•

3 hours
Gartner predicts 40% of programs will soon use socio-behavioral tactics to influence security culture across organizations. Don't get left behind: visit our security awareness hub and start building your security-first culture.
#CybersecurityAwarenessMonth
https://t.co/7V3pf8myKg
https://t.co/BGLHdH9424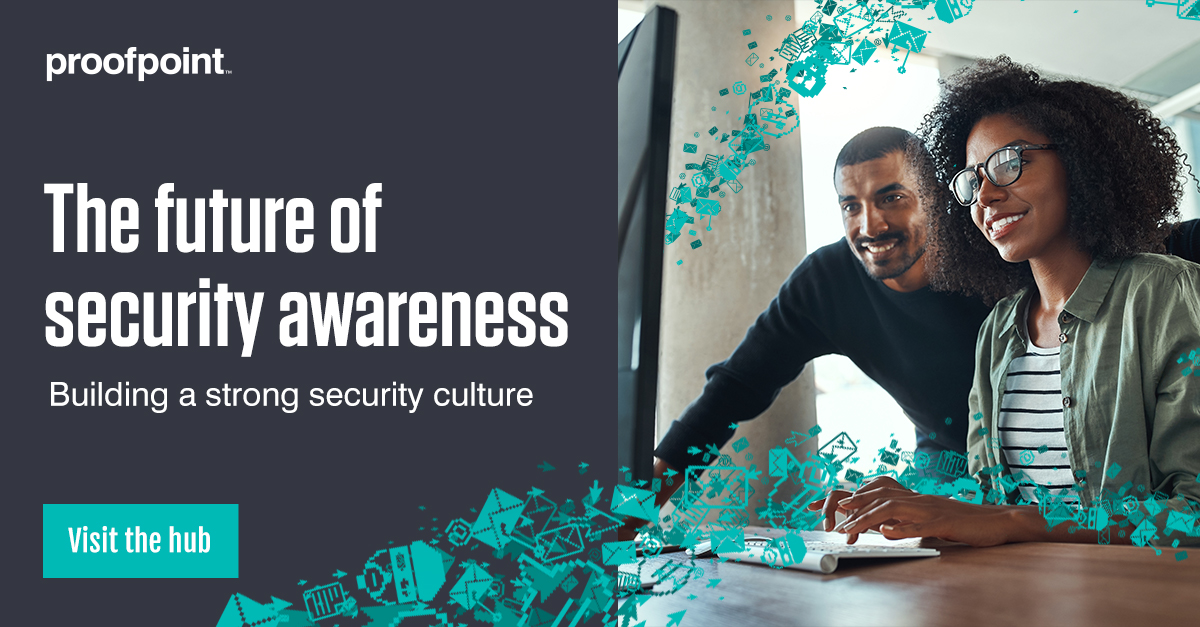 Proofpoint
@proofpoint

•

2 days