About Proofpoint
Proofpoint, Inc. is a leading cybersecurity and compliance company that protects organizations' greatest assets and biggest risks: their people. With an integrated suite of cloud-based solutions, Proofpoint helps companies around the world stop targeted threats, safeguard their data, and make their users more resilient against cyber attacks. Leading organizations of all sizes, including more than half of the Fortune 1000, rely on Proofpoint for people-centric security and compliance solutions that mitigate their most critical risks across email, the cloud, social media, and the web. More information is available at www.proofpoint.com.
Media Contact
Estelle Derouet
Vice President, Global Corporate Communications
Proofpoint, Inc.
Proofpoint
@proofpoint

•

11 hours
OneNote,
#Microsoft
's digital note-taking app, is proving to be an effective platform for delivering
#malware
.
@techradar
features findings from Proofpoint @threatinsight.
Read the campaign details and learn how to best protect against these attacks.
https://t.co/0csCXvxCFK
Proofpoint
@proofpoint

•

14 hours
CRN recently named 20 of the coolest cloud
#cybersecurity
vendors that will make waves in 2023.
Spoiler: Proofpoint made the list. 😎
Thank you,
@CRN
, for recognizing our world-class
#cloudsecurity
solutions.
https://t.co/N1mc85w1Da
#CASB
#infosec
#dataloss
https://t.co/AEHZ6P9laZ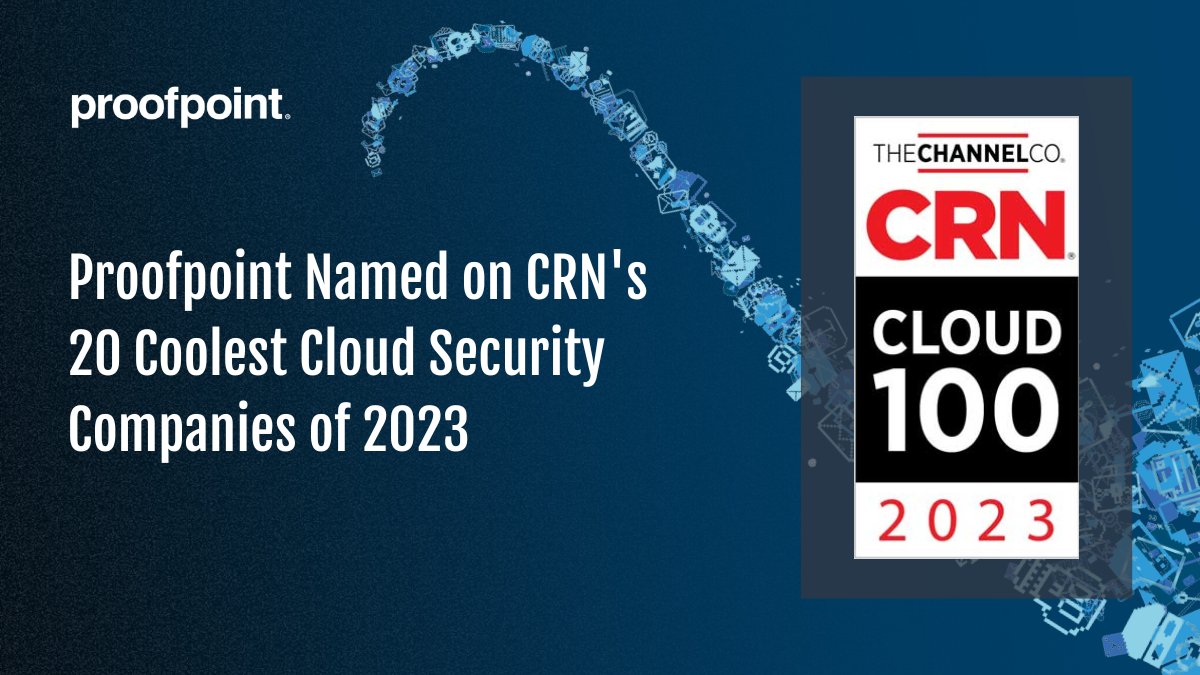 Proofpoint
@proofpoint

•

17 hours