Talk to sales
Ask a member of our sales team about our products or services:
Overview
Companies have an average of 9 different apps posting to their social media accounts. Every connected publishing app increases your attack surface. With Proofpoint you can authorize approved publishing tools, thereby enforcing workflow, reducing attack risk and improving content quality.
Discover All Publishing Apps
Ever wonder how many apps publish across your social media accounts? Our reporting shows you all the apps used to post content, so you can discover any that are bypassing your authorized process and putting your brand at risk. Proofpoint can also show you your followers' most commonly used apps so you can better design content for their consumption.
Read Gartner's Cool Vendors in Risk Management and Compliance to learn how Proofpoint Social Media Protection and Compliance solutions (formerly Nexgate), is the only social media security and compliance solution included in the Gartner report.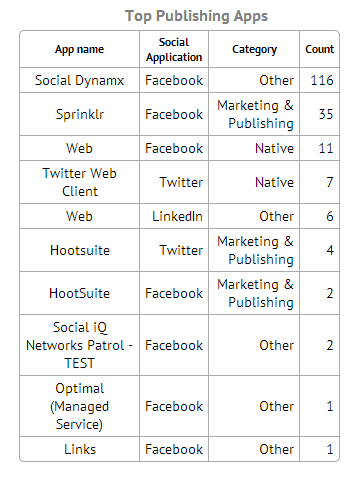 Manage Approved Apps
Proofpoint Social Media Protection lets you authorize specific apps for social media publishing. When content is published from any unauthorized application, you can choose to log the content for reporting, trigger an alert, or delete the content instantly. Have a custom app? No problem. It's easy to add custom applications to your approved list.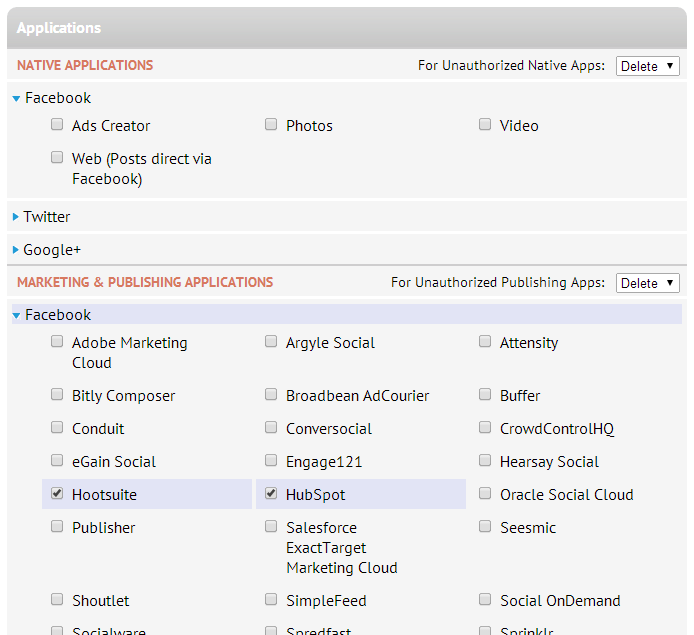 Social Discovery's App Control Policy
Social Patrol
Social Patrol automates content and security remediation so you can apply your scarce resources to other social media marketing activities.
Social Discover
Social Discover maps and persistently monitors your social footprint by finding and auditing accounts associated with your brand – including unauthorized, fraudulent, and protest accounts