About Proofpoint
Proofpoint, Inc. est une entreprise leader dans le domaine de la cybersécurité qui protège les ressources les plus importantes et les plus à risques des entreprises : leurs collaborateurs. Grâce à une suite intégrée de solutions cloud, Proofpoint aide les entreprises du monde entier à stopper les menaces ciblées, à protéger leurs données et à rendre leurs utilisateurs plus résistants face aux cyberattaques. Les entreprises de toutes tailles, y compris plus de la moitié des entreprises de l'index Fortune 1000, font confiance aux solutions de sécurité et de conformité de Proofpoint centrées sur les personnes, pour diminuer leurs risques les plus critiques via les emails, le cloud, les réseaux sociaux et le Web. Pour plus d'informations, rendez-vous sur www.proofpoint.com.
Media Contact
Estelle Derouet
Vice President, Global Corporate Communications
Proofpoint, Inc.
Proofpoint
@proofpoint

•

8 heures
Proofpoint is a Gartner Peer Insights Customers' Choice vendor in
#EmailSecurity
.
Read what our customers are saying about our protection suite.
#GartnerPeerInsights
#b2breviews
#cybersecurity
https://t.co/r99bxKHIt4
https://t.co/rQw8uovOo0
Proofpoint
@proofpoint

•

10 heures
In today's evolving threat landscape, the role of the
#CISO
has never been more critical—or more challenging.
Fortunately, these leaders need not do it alone. Our CISO Hub is a one-stop resource for the entire CISO community.
https://t.co/fVm5FpWExs
https://t.co/OL37amP2fI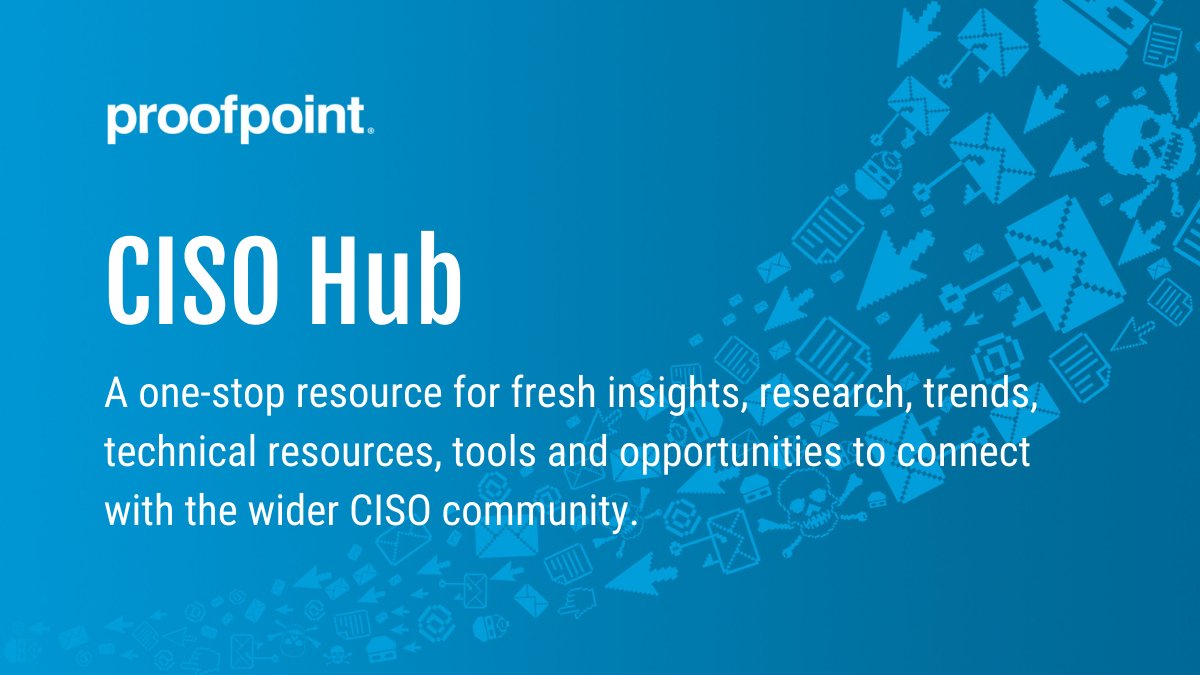 Proofpoint
@proofpoint

•

13 heures