At Proofpoint, our people—and the range of their experiences, backgrounds, perspectives, and work skills—drive our success. We embrace and foster the diversity of our team members, customers, and stakeholders. Everyone is valued and appreciated for their lifestyles, thoughts, and talents, all of which contribute to the growth and sustainability of our business and the strength of our communities.  
Proofpoint Employee Inclusion Groups (EIGs) are structured, employee-led organizations that are formally recognized and integrated into the fabric of the company, cultivating compelling conversations, workshops, and activities that empower our employees to learn from one another and express their authentic selves.  
Our Veterans EIG aims to provide an environment that encourages others through shared experiences and fosters support across recruitment, career development, community outreach, professional growth, and retention initiatives. 
November is observed as National Veterans and Military Families in the United States and Remembrance Day globally. To help celebrate and honor members of our Veterans EIG, we are spotlighting several of them in a blog series this month. 
Hear from the author:  
Norma Bacchiochi, Technical Account Manager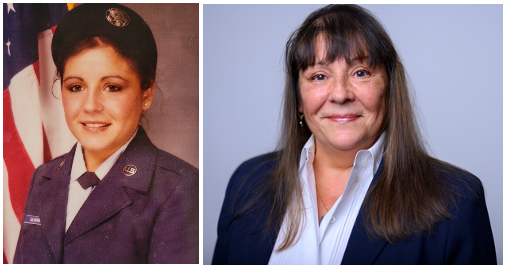 What was the most rewarding part of your service experience?
I joined the U.S. Air Force when I was 18, and I learned much about teamwork and brotherhood. It was especially rewarding when I was deployed overseas; it was an amazing experience. I was surprised that such a feeling of support could exist; we had each other's back in every sense of the word. The sense of community I felt was the most rewarding part of my service experience that continues to live with me today. 
How does your military experience affect your current job and life in general?
I learned that loyalty, dedication, and creating meaningful relationships in my personal life and my work life are fulfilling and important.
My interpretation of a "sense of duty" goes beyond a job. The military has taught me to be a more well-rounded individual and to respect others. I strive to be more involved and to honor what I say and what I mean. All of this has helped shape me into the person I am today and has helped me to make wise decisions in my life and at work.
What advice would you give new veterans and those about to leave military service?
My separation from the Air Force was hard. After eight years of active duty, I was completely lost. I no longer had my foundation, sense of direction, and purpose. A few years later, I joined the Army Reserves and was assigned to Federal Emergency Management Agency (FEMA) in Ayer, Massachusetts. Serving in the Reserves resulted in a gradual separation from my military family. 
I advise those currently serving to prepare to feel the emptiness of leaving a life you have come to know and embody. Reach out to other service members because those who have served are prepared to help lessen the loss and support future growth.
How can Proofpoint better help honor the sacrifice you and fellow service members make?
The support Proofpoint gives to us as employees, especially as a veteran, means so much to me. This is my first position with a company where I feel like my military service is acknowledged and matters. I am forever grateful for that.
To learn more about Proofpoint and our employee culture, follow Life at Proofpoint on Twitter and Instagram. Check out Proofpoint on LinkedIn and Facebook.
#LifeAtProofpoint