In our new podcast series, The People Variable, we look at how people are at the core of security problems and how organizations can understand this problem from a people-centric perspective and effectively educate their end-users.
Nobody wants to view their employees as insider threats. Yet in the last two years, there have been about 40% more insider threat incidents — almost 1 in 3 breaches involves insider threats.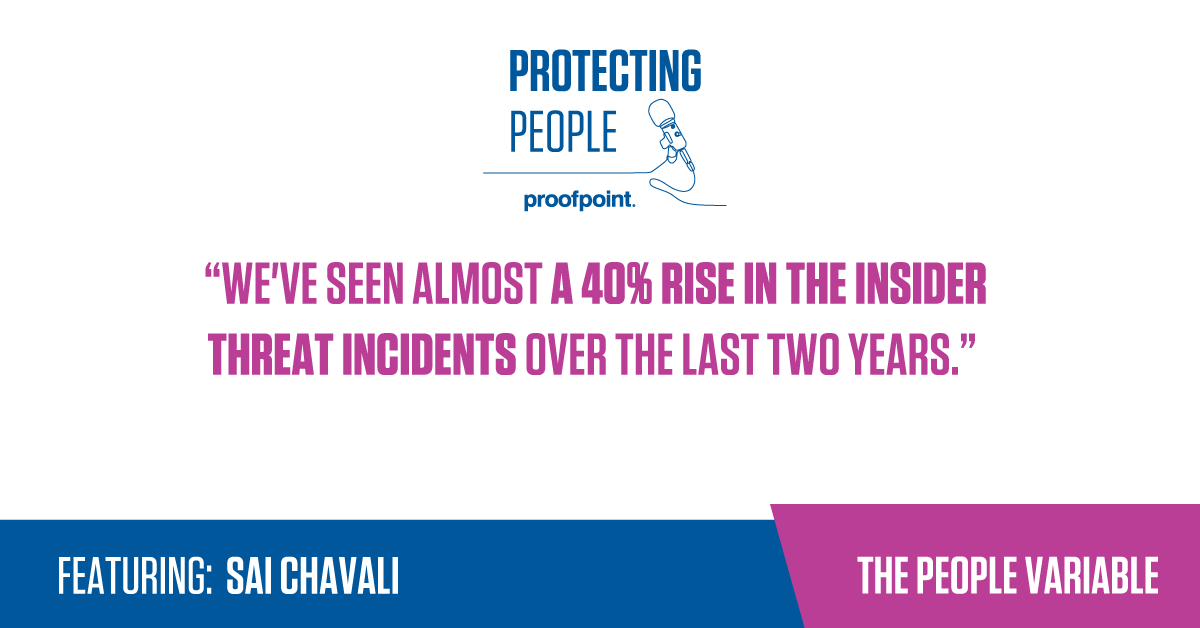 In this first episode of The People Variable, we interview Sai Chavali, Sr. Product Marketing Manager at Proofpoint, about insider threats.
What we talked about:
The three types of people-centric insider threats

Providing targeted security awareness about insider threats

How insider threats are changing the security landscape
Listen to the full episode here. Find additional content, like our Insider Risk Threat Assessment and Guide to Building a Security Awareness Program that Works, and subscribe to Protecting People on Apple Podcasts and Spotify.