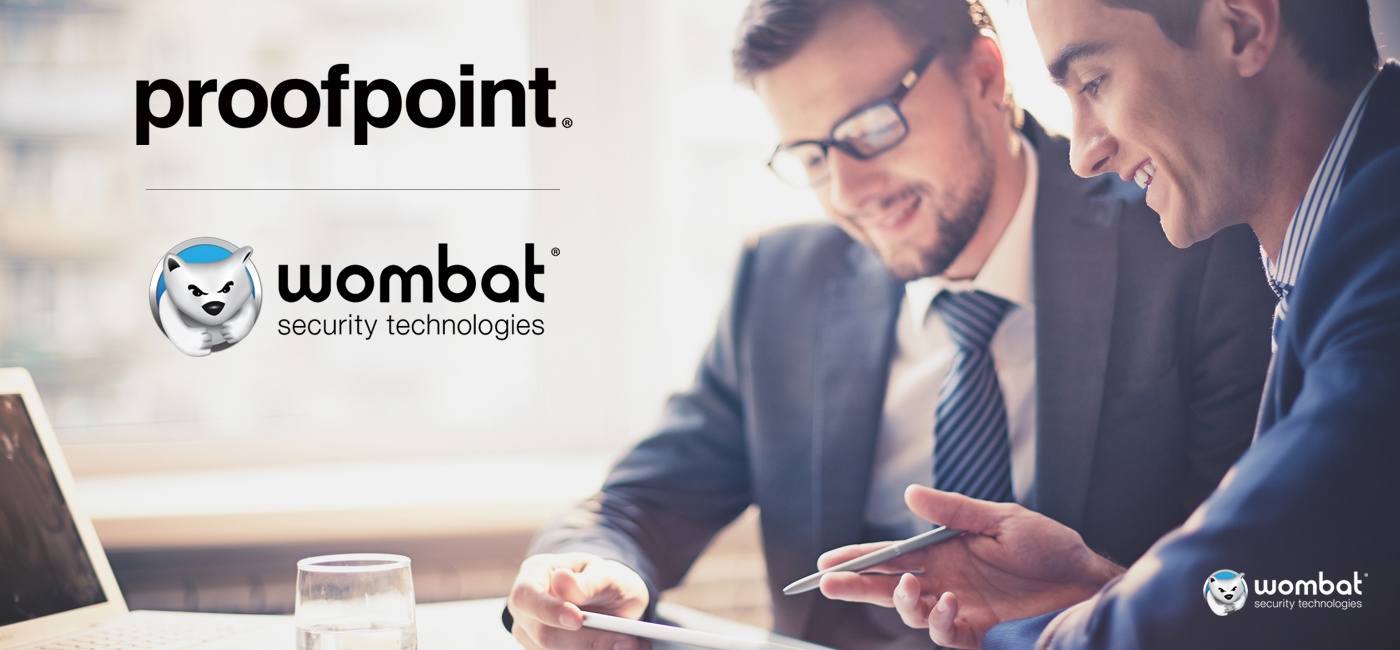 You may have seen the news back in February announcing that Proofpoint — a leading next-generation security and compliance company — had entered into a definitive agreement to acquire our company. On March 1, we announced that the acquisition officially closed, and Wombat is now a division of Proofpoint.
This is an exciting time for all of us at Wombat, as we know the combination of products and services will bring our customers industry-leading security awareness training innovation with the addition of advanced threat detection and intelligence. The combination of our two companies will give you access to the most accurate insights into your employees' vulnerability to the real-world attacks and threats you are facing every day, as well as the education solutions you need to more effectively manage and reduce end-user risk.
On a personal note, it has been an honor to work with our founders and employees to grow Wombat Security into an undisputed leader in this space. The market and threat landscape have transformed drastically since our founding in 2008, and we have worked diligently to stay attentive to our customers' needs and raise the bar for end-user security training. The recent release of our configurable Password Policy training module is a great example or our ongoing commitment to delivering cybersecurity education tools that help organizations change employee behaviors and improve their overall security postures.
As we continue on this next leg of our journey, our goal is "business as usual" — that is, continuing to lead, innovate, and execute on our product vision, and provide the superior level of service Wombat customers have come to expect and enjoy. We are fully aware that success like ours does not happen often, and as we celebrate this milestone with our employees, we are very conscious that we would not be where we are without our customers. We thank you for trusting us to be your partner in security awareness and training, and we look forward to continuing to serve you in the years ahead.
 
– Joe Ferrara