We're excited to introduce further customization options for Wombat's Security Education Platform, in the form of a new feature "Training Jackets." Training Jackets are content and images you can add to the beginning and end of any licensed Wombat Security training module.
All Training Jackets can include images/logos, PDF and Word documents, links, and text. There are three types of Training Jackets: 
The Training Jackets allow customers to take full advantage of our purpose-written, research-based content while still being able to offer personalized and custom content that is specific to their corporate culture.
What a front Training Jacket looks like: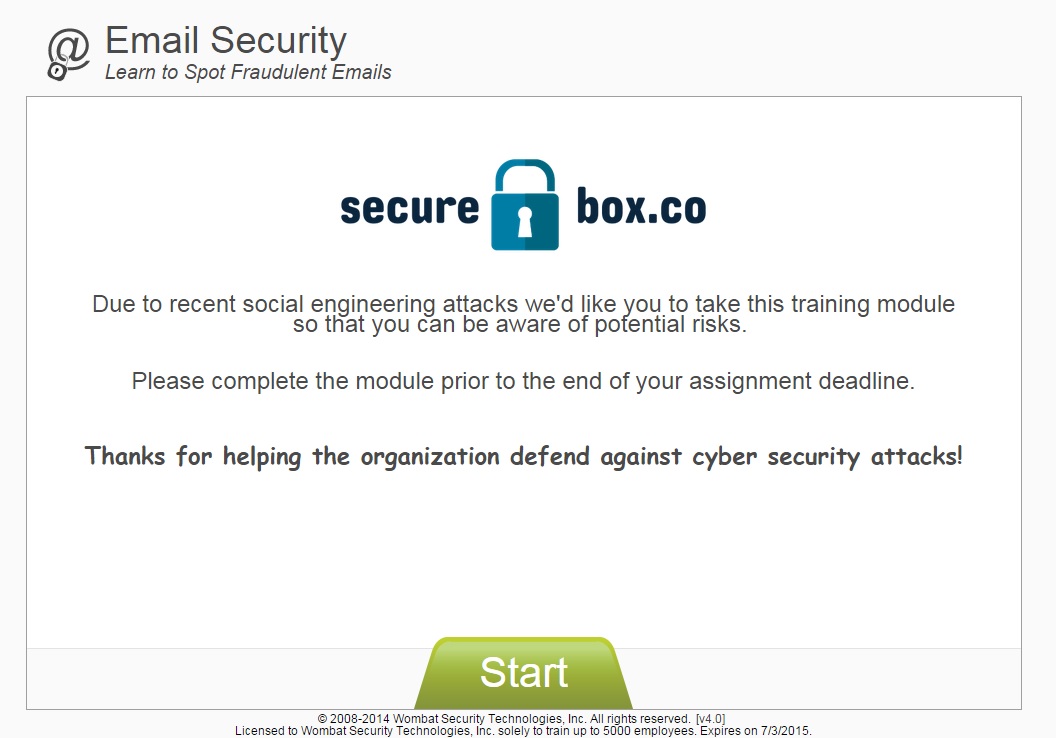 If you would like to request a demo of the Training Jackets in our Security Education Platform, click here.
If you are an existing customer and would like more information about setting up Training Jackets, contact support@wombatsecurity.com.