On August 18, we publicly announced general availability of PhishAlarm®, a new Wombat Security behavior reinforcement tool. This email client add-in allows employees to alert security and incident response teams to suspected phishing emails with the click of a button. This is an important feature for organizations as early reporting of suspicious emails can dramatically reduce the duration and impact of an active phishing attack.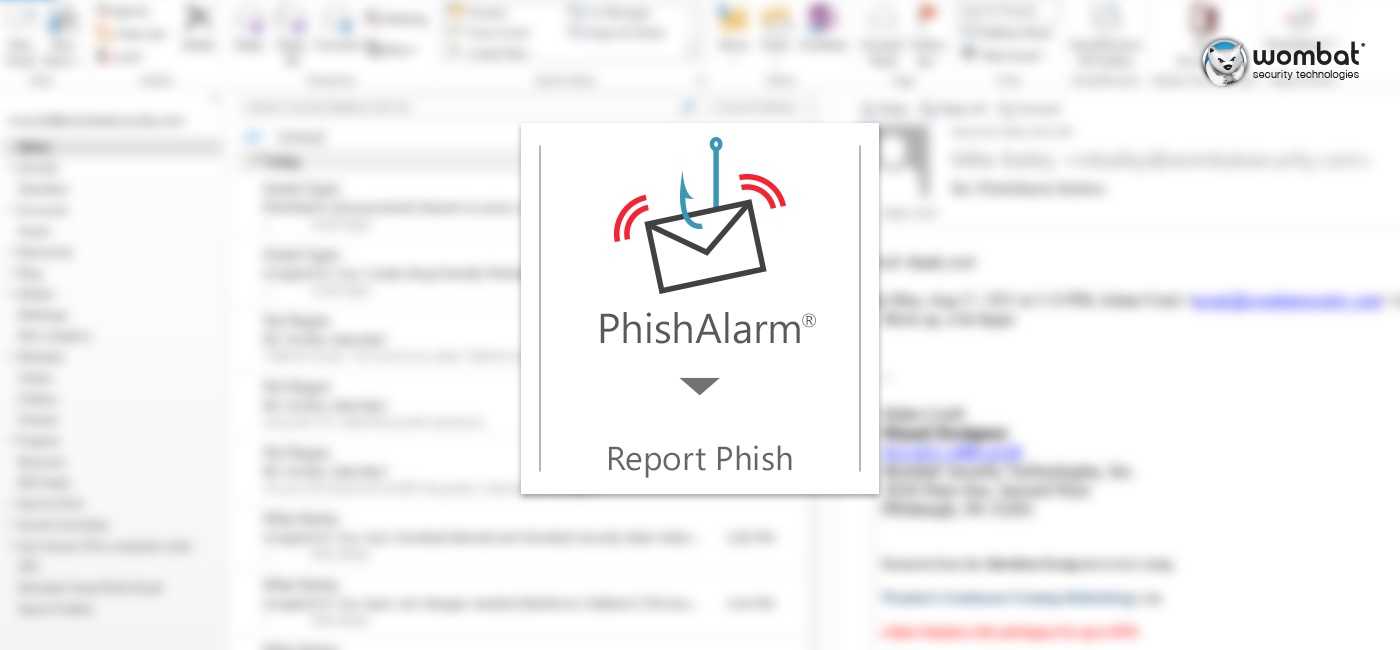 PhishAlarm further strengthens our Continuous Training Methodology by capitalizing on awareness and understanding of phishing issues, and allowing end users to actively apply best practices in defense of their data and systems. Employees who have been educated about the different traps and tricks associated with social engineering attacks are better equipped to accurately recognize and report suspicious emails.
While in Beta trials, a number of our customers — spanning industries such as global manufacturing, food and beverage, energy, and consulting — successfully implemented the PhishAlarm add-in within their organizations. A Senior Cyber Security Analyst from a multinational energy company had this to say about the new email reporting button:
"We've been using Wombat's PhishAlarm product for some time and can already see the positive impact it's having on our organization. PhishAlarm easily replaced antiquated suspicious email reporting with a consistent and user friendly process that positively affected employee behavior."
PhishAlarm reinforces the actions that are central to long-term behavior change, and this in turn reduces the risks organizations face from social engineering attacks. This new reporting button offers a number of benefits:
Upcoming PhishAlarm releases will deliver functionality to help streamline responses to social engineering threats.
"Future versions of PhishAlarm will give security officers enhanced intelligence to quickly act on phishing attacks as they are reported," said Joe Ferrara, President and CEO of Wombat Security. "We continue to keep the needs of security officers as a driving force behind our solutions. Wombat's best-of-breed security education solutions, including our anti-phishing products, are appreciated by our customers because of their effectiveness and ability to deliver results for the organization."
Explore the components of our Anti-Phishing Training Suite and connect with our sales team to learn how our unique approach to security awareness and training can reduce the business risk and impact associated with end-user behavior by up to 50%.