We're proud to announce that Proofpoint has been recognized as the market leader in the Frost Radar™: Email Security Market, 2022 report. We earned the highest scores in both the Growth and Innovation Indexes, a testament to our longstanding commitment to our customers' success.
Frost & Sullivan analyzes the global security market to help organizations make informed decisions about their email security investments. The Frost Radar™ report spotlights organizations with growth strategies based on two key traits:
A visionary understanding of the future
A proven ability to effectively address emerging challenges and opportunities
Since its founding 20 years ago, Proofpoint has led in both areas. We strive to innovate at the pace of today's threats with an unwavering focus on solving customers' real-world security issues.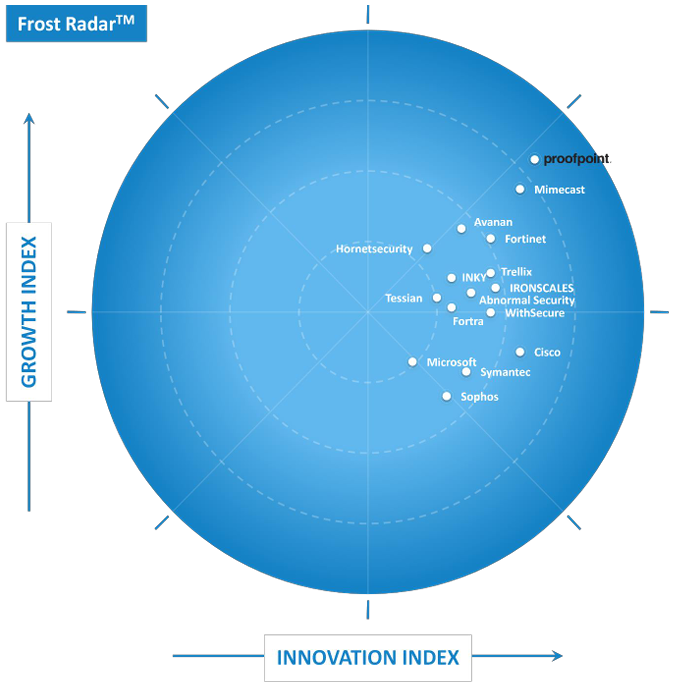 Figure 1. Frost & Sullivan Frost Radar™ Index. Source: Frost & Sullivan.
Why Proofpoint stands out
Today's cyber criminals attack people, not just technology. That's why email remains a prime target for cyber attacks that can lead to account takeovers, ransomware, data loss and more. Meanwhile, more devices are connecting to cloud email platforms. Legacy secure email gateway solutions simply can't manage them.
Organizations need a holistic security ecosystem that is fully integrated and cloud-based.
Multi-layered, integrated threat detection
That's what the Proofpoint Threat Protection Platform provides. It's the most effective protection across the widest range of threats. Every day, our machine learning (ML) and artificial intelligence (AI) engines analyze or track more than:
3 billion emails
45 billion URLs
250 million attachments
40 million cloud accounts
500 million domains
150 threat actors 
We help you identify your most targeted users—or Very Attacked People™ (VAPs)—and apply risk-based controls to keep them safe. We can isolate URLs to keep malware out of your environment and phishing attempts at bay. And based on how your users are being attacked, we can help them spot potentially unsafe messages with warning tags. Email from external senders and newly created domains are highlighted with in-message labels to help users assess whether the sender is an impostor.
Continuous innovation
Proofpoint remains the market leader through nonstop innovation. Our Supernova AI/ML threat detection engine is just one example. It stops advanced business email compromise (BEC) attacks, including supplier fraud and compromise. BEC attacks are one of today's costliest and hardest-to-detect threats.
Another recent innovation is our flexible deployment option, Inline+API. This option makes Proofpoint solutions easier to adopt, so they don't disrupt your existing infrastructure and technology investments. Organizations don't have to change their MX record, and setup takes just minutes.
Our focus on innovation helps us achieve our people-centric cybersecurity mission. We help our customers mitigate risk and stay ahead of emerging threats.
Purposeful growth
Proofpoint has the highest market share among the 40 email security vendors in the Frost Radar™ report. We're known as a trusted provider of complete cybersecurity solutions. In fact, 70% of our customers use three or more of our products.
Automated workflows and integrated solutions are the bedrock of our security architecture. They also reflect our commitment to our clients and long-term growth strategy.
Here are some of our technology partners:
VMware Carbon Black
CrowdStrike
Microsoft
Okta
Palo Alto Networks
These deep partnerships allow us to offer an architecture that's integrated into the wider security ecosystem. For customers, they mean streamlined operations and a stronger security posture.
Operational impact
Today's security teams must do more with less. And attackers are taking advantage of the resource crunch.
Proofpoint helps reduce incident response load by stopping threats before they reach inboxes. We can accurately detect and stop unsafe email without blocking the ones your users want.
We also provide effective security orchestration, automation and response (SOAR). Our platform can automatically identify and remove unsafe email across the organization. It even works for messages that have been forwarded or sent to distribution lists.
Download the report
Learn more about why Frost & Sullivan recognizes Proofpoint as an email security leader. Get your free copy of the Frost Radar™: Email Security Market, 2022 report today.