It's the most wonderful time of the year—especially if you're a hacker. 
Cyber criminals are gearing up to take advantage of online holiday shoppers. These festive attempts come wrapped in the form of fraudulent shipping notifications, malicious links and other convincing phishing attacks. 
Cyber attacks go through the roof during the holidays. Why? Because people are stressed out, they're in a hurry and they aren't always paying close attention to things as they should. After all, when Amazon emails you and tells you your package will arrive late, you take action, right?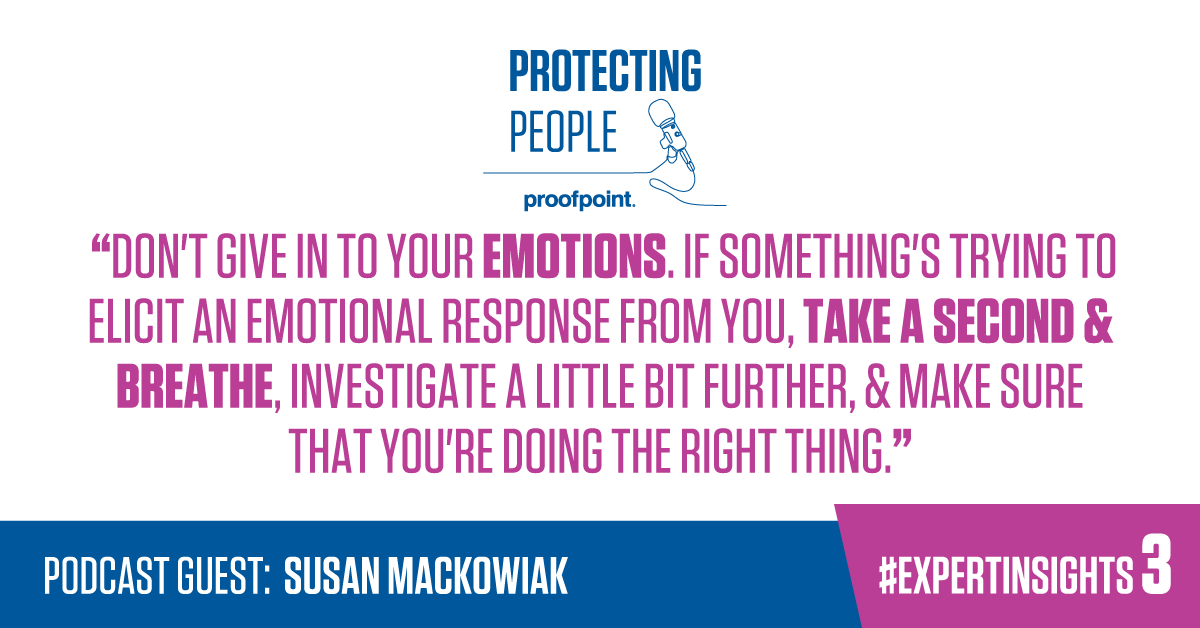 Susan Mackowiak joined us on the Protecting People podcast recently to share tips on how you can stay safe this holiday season. Listen here to learn about:
How hackers utilize fear to get what they want
Why you should do your shopping on a computer instead of your phone
Why you should be wary of ads on Social Media, even if they appear to be from brands you trust
Why people are the weakest link in the security chain 
Find additional content, like our 2020 Holiday Security Awareness Training Kit, and subscribe to Protecting People on Apple Podcasts and Spotify.