As a high-tech product marketer, I've always been drawn to predictions, whether in the form of a trade pub article on the future of an industry, or a Gartner Cool Vendor report on tech companies to watch, or something else. I even wrote a year-end prediction blog while I was still dabbling in data protection.
So it's no surprise that the Law.com article, "Ahead of the Curve: The E-Discovery Landscape in 2023," caught my eye. I had to read it immediately and dissect it. Another motivation for reading it, of course, is that I manage a team at Proofpoint that oversees compliance and archiving product marketing. This vendor-agnostic article contemplates where the e-discovery market is headed. I'm not necessarily endorsing the article for Proofpoint or myself. But I believe it makes several reasonable predictions and statements. However, it doesn't give advice on how to address these scenarios.
In this blog, I review several key points from the article and discuss how Proofpoint can help.
Using artificial intelligence (AI) for review
The authors predict "increasing use and acceptance of AI models in place of traditional linear review." This seems reasonable to me. For many years, Technology Assisted Review (TAR)—a feature of Proofpoint Discover—has enabled customers to combine their accumulated knowledge on marking items responsive with machine learning (ML) to streamline review significantly.  
If you don't want to cull extremely large volumes of search results to get insights, there are other options. Proofpoint Discover delivers enhanced visualizations of your search results with Network with List, Timeline with List and Key Words with List. Each view improves visibility. As a result, you can more easily identify patterns and relationships that might stay hidden in a linear list.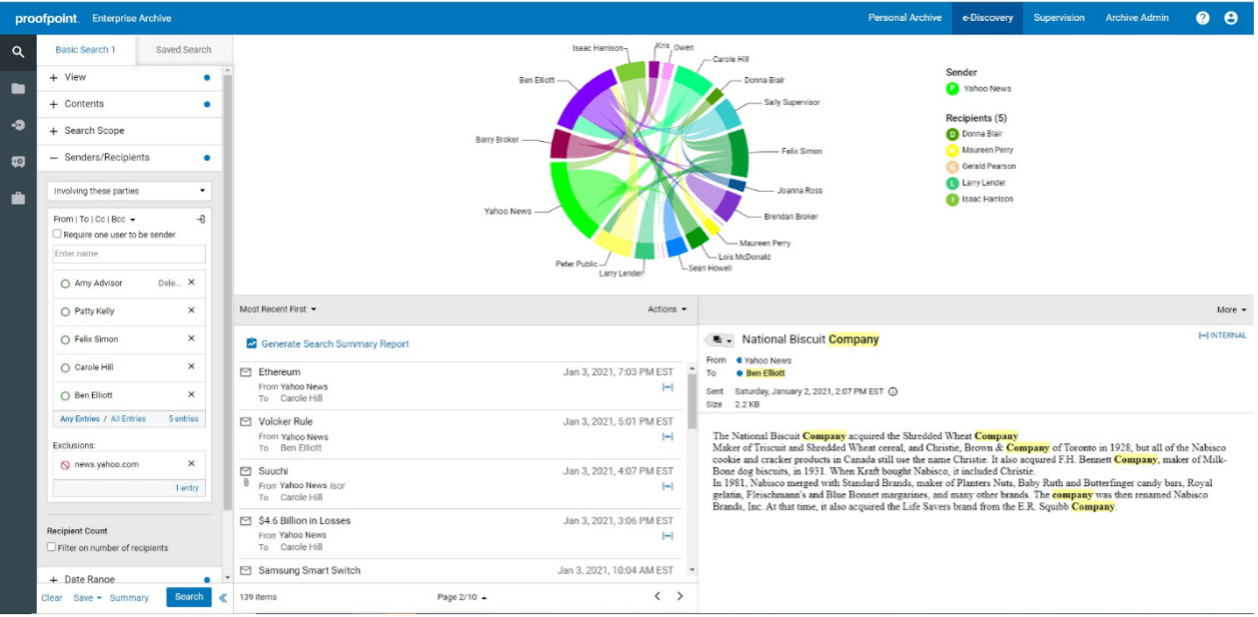 Figure 1. The Network with List view allows you to easily view connections between senders and receivers from your search results.
New challenges with collection, processing and production
The article explains how the proliferation of communication technologies to support "remote/hybrid work culture" during the COVID-19 pandemic created new challenges with collecting, processing and producing data.
While not a prediction, this statement also seems reasonable. We've seen the same at Proofpoint with our clients. Focusing on the collection aspect, our clients value Proofpoint Capture and its ability to collect content from Slack, Zoom, Microsoft Teams and many other platforms.
Proofpoint Capture can store to Proofpoint Archive. But it can also store to other third-party repositories. That gives you the flexibility to collect Teams data, for example, without having to rip-and-replace your existing archive.
But collection is only as good as how easily and completely a vendor enables you to retrieve, review and produce what's stored in your archive. As I mentioned earlier, Proofpoint provides significant flexibility. We allow you to view search results in a linear list or in views that highlight networks, timelines or keywords. We also have a Chat View feature that makes it easier to view related messages in full context from archived collaboration sources, such as Teams.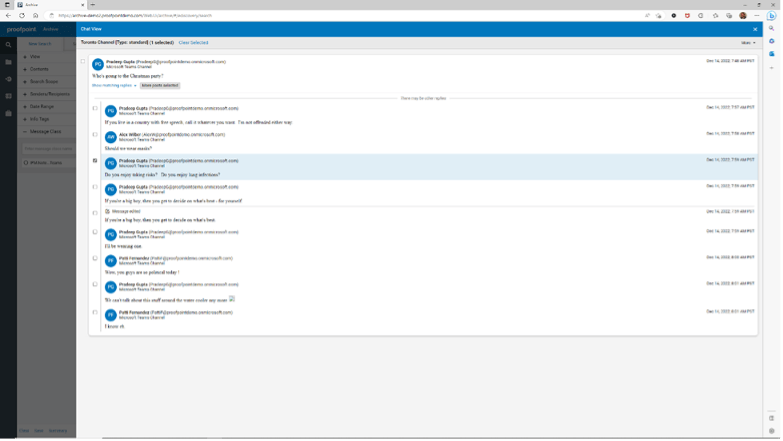 Figure 2. Using Chat View to view related Teams messages with greater context.
Reducing related e-discovery costs important for brand differentiation
I found this quote from the Law.com article to be intriguing because it appears to be the first directed squarely at vendors:
"With increasing data volumes and clients seeking partners who will leverage technology to keep costs from becoming similarly inflated, value-add services such as early case assessment, analytics and fact building, will become ever more important to differentiating brands."
Many organizations today are struggling to do more with less staff and budget. Vendors that build more value into their products without increasing prices have more opportunities to differentiate themselves from the competition and prove their competence.
We believe our customers value that we:
Embed core e-discovery capabilities—search, litigation hold and export—into Proofpoint Archive
Don't charge extra for litigation hold or export like some vendors do
Offer a financially backed service-level agreement (SLA) for search performance, returning results in seconds, not hours, days or longer
Offer a financially backed SLA for archive service availability, which ensures the archive is available when you need it
If this blog has spurred your interest in learning more about Proofpoint e-discovery technology, contact your Proofpoint Compliance Sales Specialist. You can also learn more by visiting our Intelligent Compliance page. The e-book E-Discovery Market Trends and Challenges by Enterprise Strategy Group is also a great starting point.