Simulated Attacks, Knowledge Assessments, and Very Attacked People
Security Awareness Training
---
It's one thing to understand which of your users are susceptible to simulated phishing attacks. It's another to understand real phishing susceptibility and vulnerability in other key security awareness areas. Our unique people-centric approach gives you the insight you need. We provide you with Very Attacked People (VAP)™ reports, phishing simulation attacks, and knowledge assessments. With these tools, you can run a more effective security awareness program.
See user risk through a whole new lens
We take your unique people-centric risk profile and map it to a targeted, data-driven security awareness training program. We use real-world data on the threats and people being attacked in your organisation. And we provide phishing simulation attacks and knowledge assessments to give you a richer user risk profile. What's more, our built-in automation provides easy ways for you to assign targeted education to your users based off these assessments.
Use our VAP reports to understand which of your users are being attacked and what attacks they're being targeted with.
Send simulated phishing, SMS and USB attacks using thousands of templates. These are based on lures seen in tens of billions of messages a day by Proofpoint threat intelligence.
Simulate link-based, attachment-based, and data-entry style attacks using features like system click detection, random scheduling, and multiple templates per campaign to get a more accurate measurement.
Easily send predefined and custom knowledge assessments on today's most important cybersecurity and compliance topics to get a baseline on user security awareness knowledge.
Auto enrol users who fall for simulated attacks and fail knowledge assessments into targeted simulated phishing training.
Very Attacked People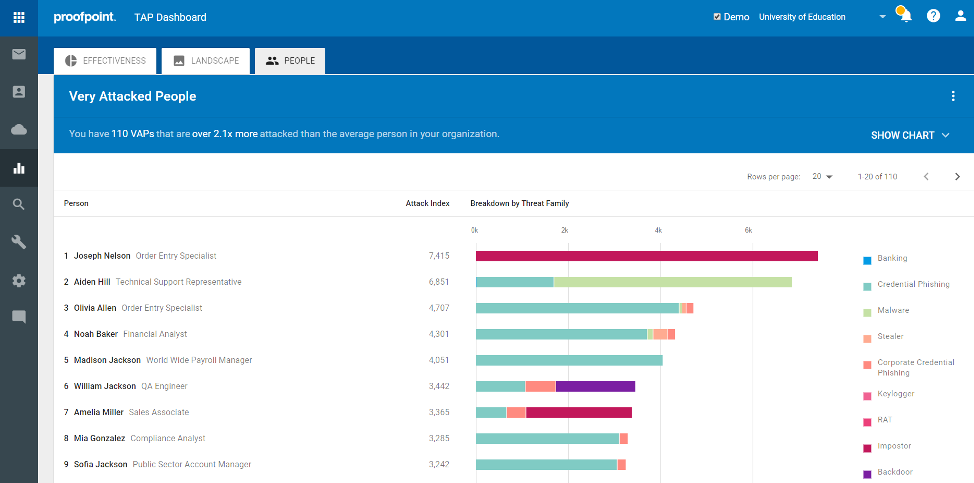 With our VAP Reports, you can quickly understand who your most attacked people are, how they're being attacked, and if they're engaging with malicious messages. And by focusing on these critical populations in your organization, you can reduce your overall risk.
---
Learn More About Very Attacked People
ThreatSim Simulated Attacks: Phishing Tests, USB, and SMS Simulations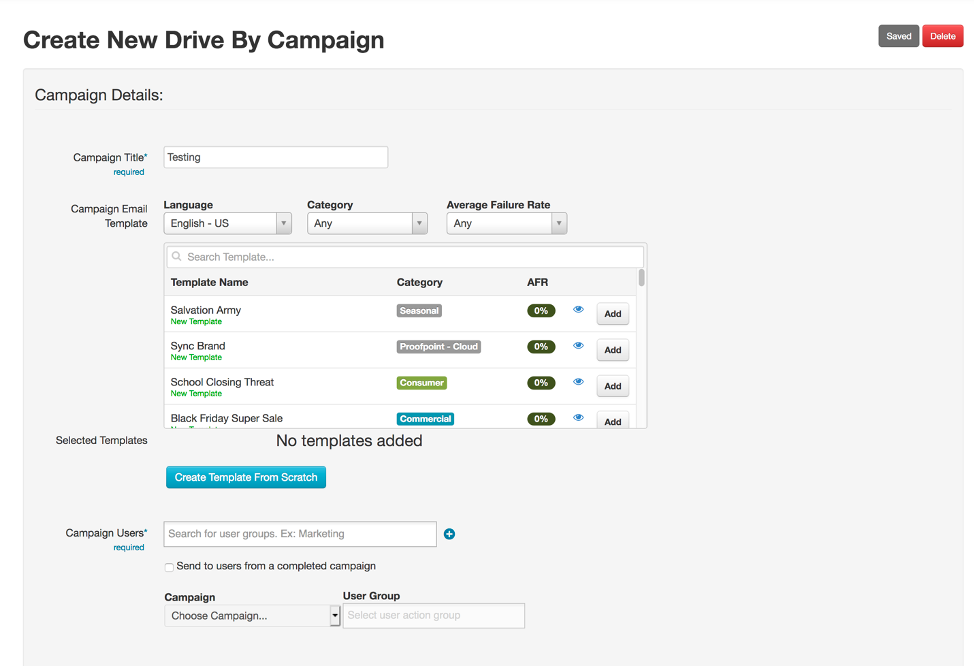 You can set up simulated phishing tests, USB, and SMS campaigns in minutes to gauge your user's susceptibility to these important threat vectors. You then understand user vulnerability and how your organisation compares with other customers. You can also see whether your users are demonstrating positive behaviour by reporting simulated messages using the included PhishAlarm email reporting add-in.
---
Learn more about ThreatSim
CyberStrength Knowledge Assessments: Gauge User's Security Awareness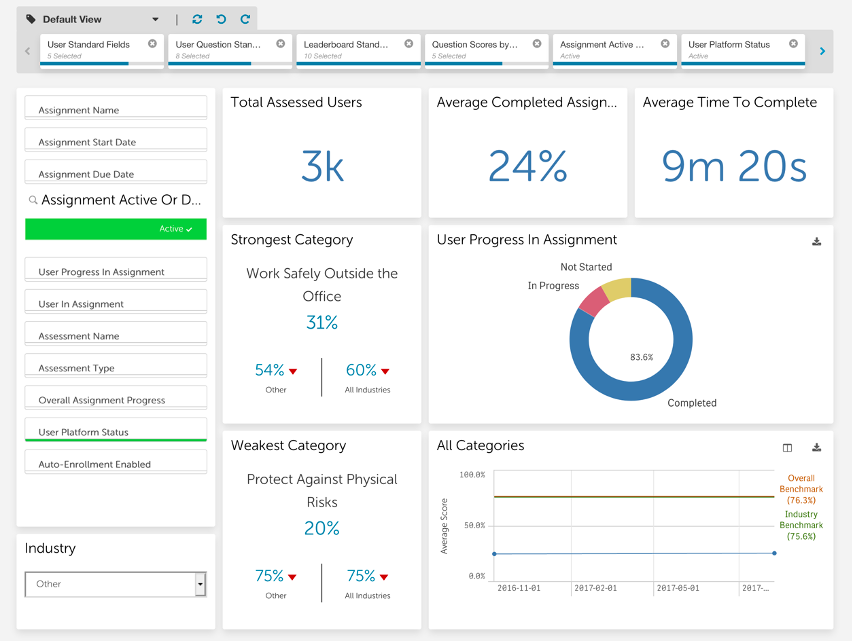 Use predefined assessments on topics like data protection, passwords, compliance topics, phishing and more with hundreds of questions in 35+ languages. This allows you to answer questions like: Who are my most and least knowledgeable users? Which security topics do my users struggle with? Do my users understand how to use phishing tools to prevent fraud and attacks? How do my results compare with peers in my industry? You can also use custom assessments to gauge user understanding of your procedures and policies.
Are your users security-aware?
---
Find out with our People Risk Assessment
"A simple but thought-through concept with good training material and tools. I like the combination of training, knowledge assessments and mock phishing attacks. This enables training based on need and training that focus on weakness."

Anonymous
"Much better than the tool that we used to use for mock phishing. More powerful tool with more options. Using the technology that Proofpoint Security Awareness uses, we have begun to grow our security awareness program, and have seen significant growth even for the short amount of time we've been using the tool."
Anonymous
"The variety of different templates used to send to our company's users, and the realistic look of those templates, was very impressive. The ability to customize and tailor our own templates has also proven extremely useful in creating slightly more difficult-to-detect phishing emails, allowing spoofing from an account within the company and making believable phishing emails. Somebody from Proofpoint assists companies when using this product so you're not just thrown in blind, there's a lot of help and support."

Anonymous