About Proofpoint
Proofpoint, Inc. is a leading cybersecurity and compliance company that protects organizations' greatest assets and biggest risks: their people. With an integrated suite of cloud-based solutions, Proofpoint helps companies around the world stop targeted threats, safeguard their data, and make their users more resilient against cyber attacks. Leading organizations of all sizes, including more than half of the Fortune 1000, rely on Proofpoint for people-centric security and compliance solutions that mitigate their most critical risks across email, the cloud, social media, and the web. More information is available at www.proofpoint.com.
Media Contact
Estelle Derouet
Vice President, Global Corporate Communications
Proofpoint, Inc.
Proofpoint
@proofpoint

•

1 day
78% of organizations saw email-based
#ransomware
attacks in 2021. What other
#phishing
attacks are causing havoc for
#IT
and business leaders?
Read the 2022
#StateOfThePhish
report to find out:
https://t.co/YGDSiCyADI
https://t.co/xMPx6ynfdl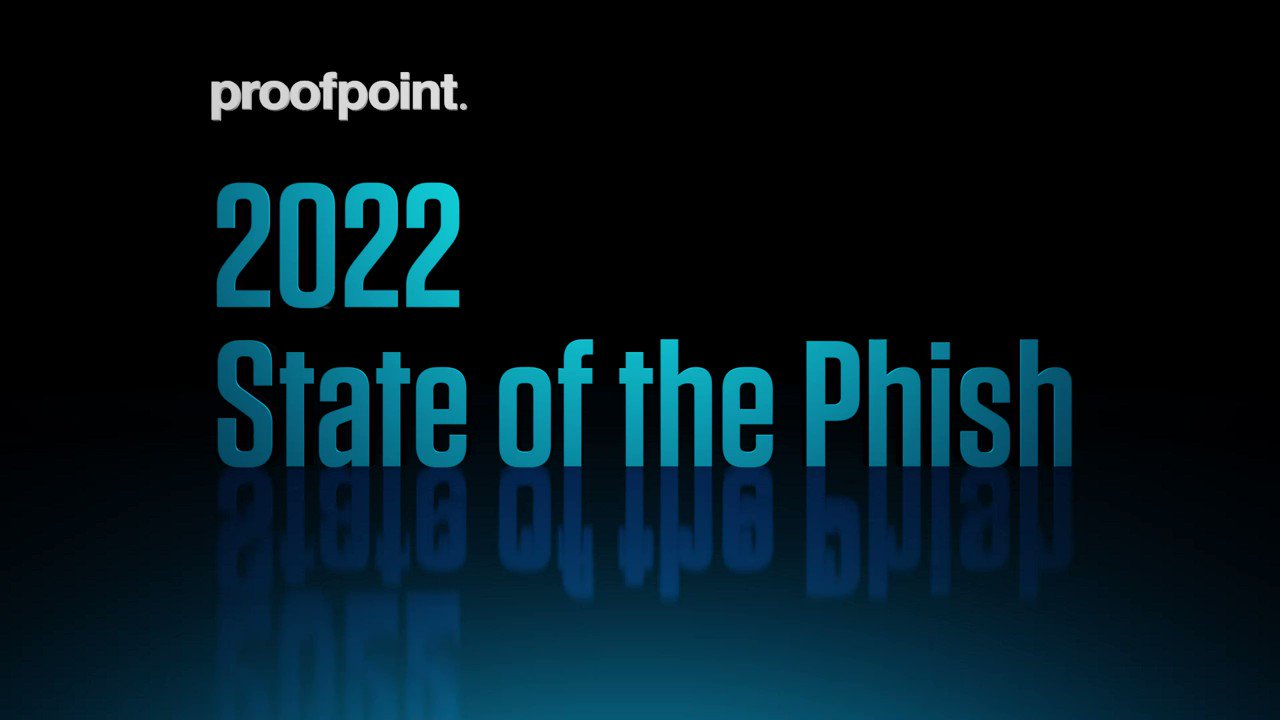 Proofpoint
@proofpoint

•

1 day
Data is the new currency for businesses and
#cybercriminals
, and in today's interconnected world, employees' personal and work lives intertwine. Lucia Milică, global resident CISO at Proofpoint, explains how your employees' data puts your business at risk.
https://t.co/If9HNuCkdx
Proofpoint
@proofpoint

•

1 day
Macro-laced Word files are still a thing, apparently. A brand new remote access trojan (#RAT), rich in features, and distributed the old-fashioned Office
#macro
way, has recently been spotted in the wild,
#Proofpoint
researchers are saying. via
@techradar
https://t.co/1tsRg96l08