About Proofpoint
Proofpoint, Inc. is a leading cybersecurity and compliance company that protects organizations' greatest assets and biggest risks: their people. With an integrated suite of cloud-based solutions, Proofpoint helps companies around the world stop targeted threats, safeguard their data, and make their users more resilient against cyber attacks. Leading organizations of all sizes, including more than half of the Fortune 1000, rely on Proofpoint for people-centric security and compliance solutions that mitigate their most critical risks across email, the cloud, social media, and the web. More information is available at www.proofpoint.com.
Media Contact
Estelle Derouet
Vice President, Global Corporate Communications
Proofpoint, Inc.
Proofpoint
@proofpoint

•

7 hours
As people get better at identifying potential threats in their
#inbox
, threat actors must evolve their methods. Proofpoint's 2022 Social Engineering report is featured in this
@CybersecAsia
article.
https://t.co/Av5MavYjiA
Proofpoint
@proofpoint

•

9 hours
CISOs are often presenting technical or complex ideas at the board-level. Trying to do so in a simple yet compelling way can be challenging. John Checco, Resident
#CISO
at
#Proofpoint
joins our Protecting People podcast to discuss The Art of
#Storytelling
.
https://t.co/DtVkWpGTZZ
https://t.co/mAiLf5LCMF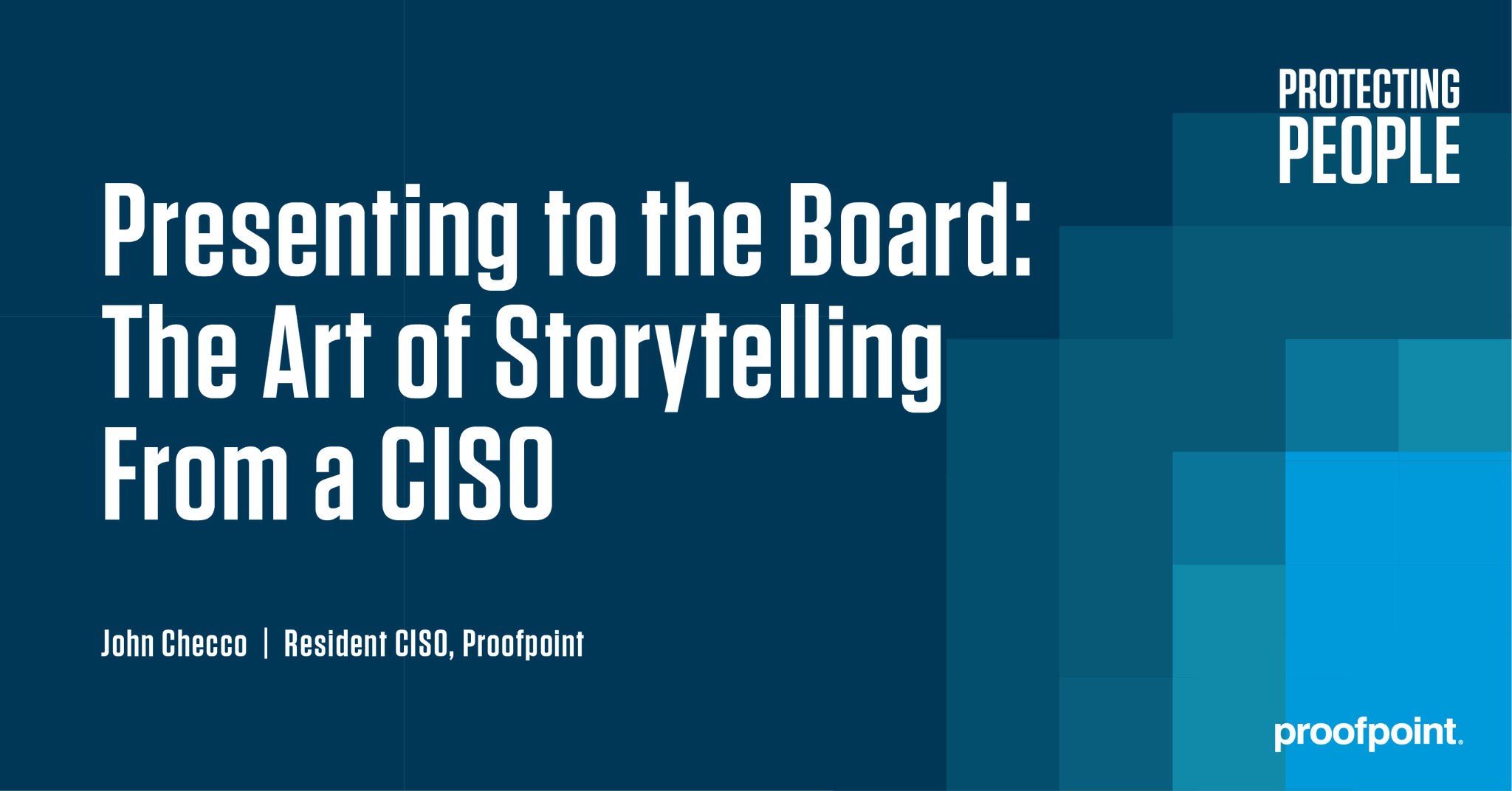 Proofpoint
@proofpoint

•

12 hours
We have expanded our strategic partnership with Palo Alto Networks with an integrated automated browser isolation to help give our shared customers an enhanced security posture—from email to the network and the cloud.
https://t.co/FmellwDWX5