Overview
Compliance teams receive a daily deluge of digital content from a variety of sources. All of it must be reviewed—a tedious, piece-by-piece effort that many teams undertake manually. Managing multiple compliance workflows from each source simply does not scale. Backlogs have become the norm.
Proofpoint Social Syndicate simplifies and scales compliance for the digital content sources and publishers across your enterprise. It offers best-of-breed compliance services in a single, unified hub.
Digital Compliance Hub
There's no need to maintain multiple compliance workflows for your content systems. Social Syndicate links all of your content types, teams, and managment tools. The result is a unified, best of breed compliance service that makes it easy to supervise workflows for pre- and post-published content.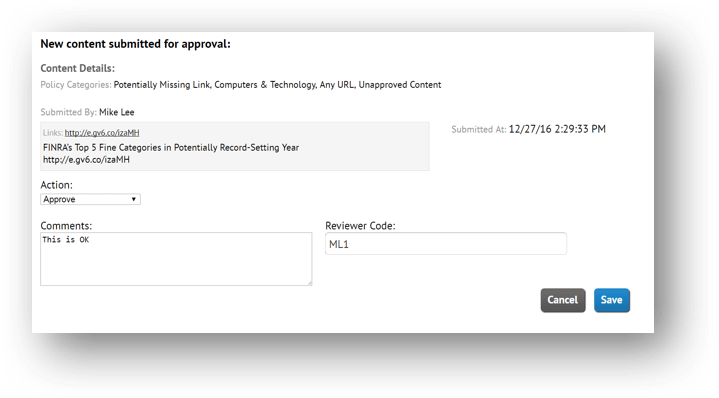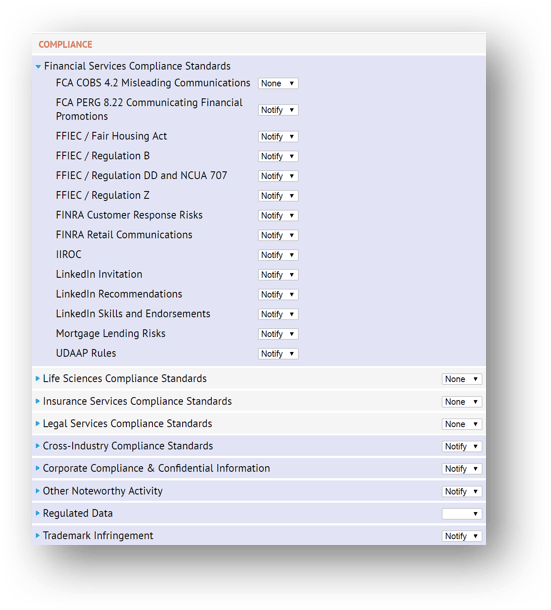 Increase Content Publishing Speed
Eliminate tedious searches for compliance violations. Social Syndicate automatically prioritises content that may pose a risk. Automated compliance classifiers scales compliance review and increases content publishing efficiency. Advanced language processing and comprehensive compliance policies accurately identify compliance risk for regulations, including FINRA, HIPAA, SEC, FTC, FFIEC, and FCA.
Approved Content Library
Your content publishers can centrally access approved content from many sources. We help you make the most of your content investments.
Social Media Protection Live Demo
Watch Proofpoint Social Media security experts demonstrate how to protect your organization and gain better visibility and control over social media threats.
Support, Services & Training
We offer world-class support, services and training to maximize your investment.