Last updated August 1, 2018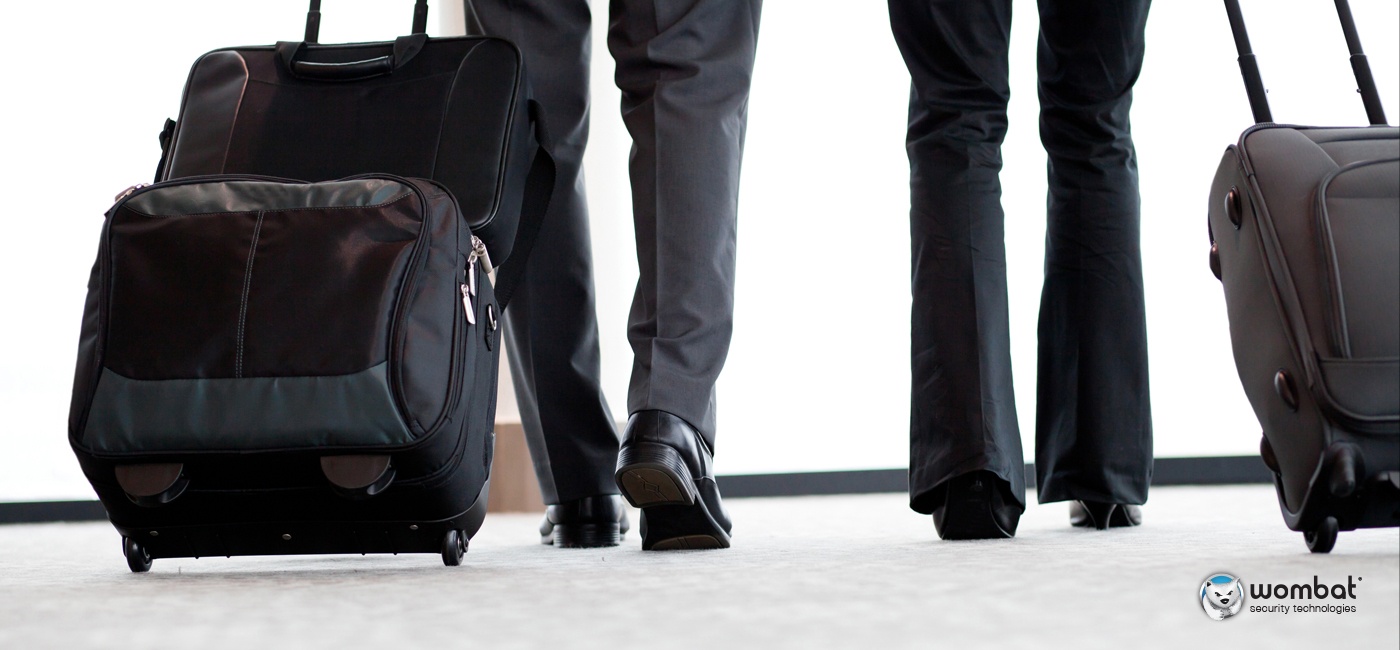 Hackers and scammers don't take vacations. In fact, they feast on tourists and travelers, taking advantage of people when their guards are down or when they're distracted by other pursuits. The next time you take a personal holiday or a business trip — whether for a quick jaunt or an extended stay — make sure cybersecurity best practices are along for the journey. These four essential travel tips will help keep your devices and data safe while you're on the road.
Many travelers think about packing light when it comes to clothes and toiletries. This mindset should also apply to your mobile devices and personal data. Here's how to streamline:
Relatively simple physical security measures can be the difference between keeping data safe and suffering a breach. Dealing with the aftermath of a data breach — whether personal or corporate — is time consuming, frustrating, and (often) incredibly costly. Remember these basic tips to help keep your devices (and the data they contain) secure while you're on the go:
Check out our additional tips specific to international travel.
Would you be comfortable broadcasting on the radio that your house will be empty for a week while you're on vacation? Would you hand you smartphone's contact list to a complete stranger? Travelers often do the equivalent without even realizing it. Here's how to keep your private information on lockdown:
Many people set their phones to find and connect to accessible WiFi networks. While this approach can help reduce your mobile data consumption, it can also expose you to significant risks. Open WiFi — whether paid or free — must be approached with caution. Why? Because any WiFi network not protected by a password is vulnerable to attack. Here are some important tips to remember with regard to WiFi security: