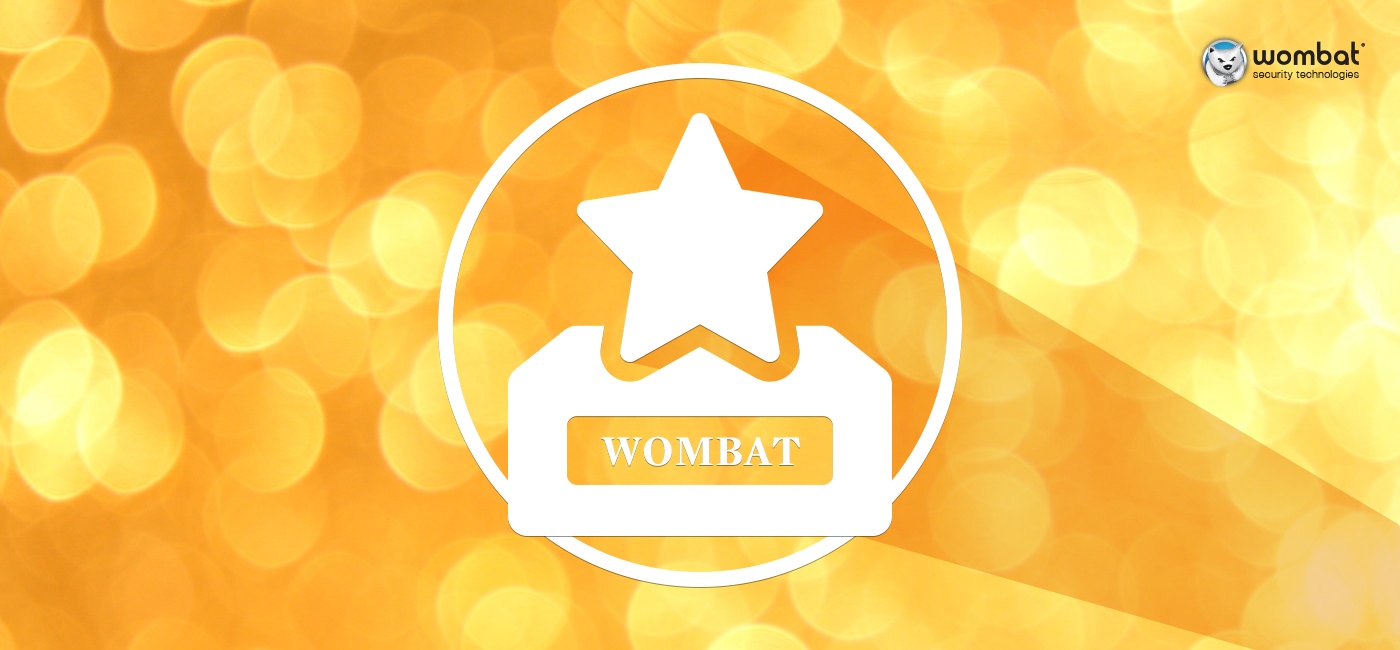 We are proud to share that Joe Ferrara, Wombat President and CEO, was recently recognized as the "Entrepreneur of the Year" by the Carnegie Science Center in Pittsburgh, PA. Ferrara received the coveted Carnegie Science Award for leading Wombat's mission to reduce security risk among organizations of all sizes through comprehensive cybersecurity awareness training programs. The formal awards celebration was held on Friday, May 12, at the Carnegie Music Hall in Pittsburgh, PA.
Ferrara was nominated for the award by Richard Lunak, president and CEO of Innovation Works, one of the United States' most active early-stage investors. In speaking about the nomination, Lunak said, "Under Joe's leadership, Wombat has quickly become an industry leader in security awareness and training products, while also becoming a shining example of Pittsburgh's strength in entrepreneurship, technological innovation, and research excellence. Congratulations go to Joe and the entire Wombat team for achieving such impressive growth and receiving this well-deserved recognition."
Carnegie Science Center established the Carnegie Science Awards program in 1997 to recognize and promote outstanding science and technology achievements in western Pennsylvania. Celebrating more than two decades, the Carnegie Science Awards have honored the accomplishments of more than 500 individuals and organizations that have improved lives through their commitment and contributions in science and technology.
Ron Baillie, the Henry Buhl, Jr. co-director of the Carnegie Science Center, spoke about the significance of the honor, stating, "The Carnegie Science Awards spotlight some of the most innovative minds today, such as Joe and the Wombat team. These individuals are making a global impact starting with our own region. We know they are already inspiring a new generation of leaders.
"One of our central missions is to promote education in science, technology, engineering, and math — or STEM. The Carnegie Science Award winners exemplify the highest levels of success in STEM fields and in STEM education. We are proud to recognize these outstanding awardees and look forward to their continued contributions."
Learn firsthand why we are a leader in cybersecurity awareness and training. Join us at our 2017 Wombat Wisdom conference.
A Reflection of Our Continued Success
The Entrepreneur Award is a reflection of the significant growth and success Wombat realized in 2016 and is the latest in a series of honors we've received in 2017. Other recognitions this year include three ISPG Global Excellence Awards and a Cyber Defense Magazine Infosec Award. In addition, we were a finalist for the SC Media Professional Award for Exemplary Leadership in Cybersecurity.
In speaking about the Carnegie Science Award nomination and win, Ferrara said, "It's an honor for the entire Wombat team to receive this award by such a highly respected organization as the Carnegie Science Center, whose central mission is to promote entrepreneurial innovation and education in STEM. We are proud to call Pittsburgh home and are dedicated to helping grow the region's technology influence on a national scale."