Many organizations believe in using different types of training content to aid end-user learning. However, when adding video content into the program, some organizations find that it is only appropriate for a subset of their users because of content, length, and language which can then decrease the overall effectiveness of the program.
Proofpoint's new customizable Video Training Modules maintain the engagement and effectiveness of security awareness training customers have come to expect from us in an exciting new format. Our research-based approach to changing end-user behavior makes our training loved by customers and end-users alike.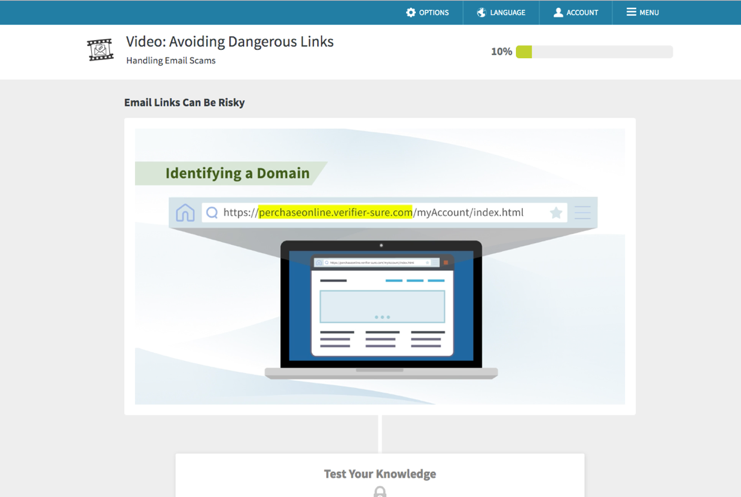 The video modules join our ever-expanding library of security awareness content and cater to all learning styles with some distinct features that make them stand out from other more traditional video training:
They minimize disruption and maximize learning retention by using learning science principles with short, 2-3 minute videos that have challenge questions

Administrators can customize text, screens, and questions around the videos to create their own role-based training for specific functions, departments, or regions with Customization Center

Users from around the world can enjoy video training as they come with in-language audio and subtitles in 35+ total languages with regionally-specific references

Users can complete video training on any connected device
The Video Training Modules maintain the Proofpoint approach of giving end-users bite-sized modules that are 5-15 minutes total in length to minimize disruption to their workday. Most organizations allocate 1-2 hours of training time per year on security awareness and that time is extremely valuable. Our approach allows better time budgeting across the year to ensure administrators can provide continuous training for users on different potential threats targeting their employees.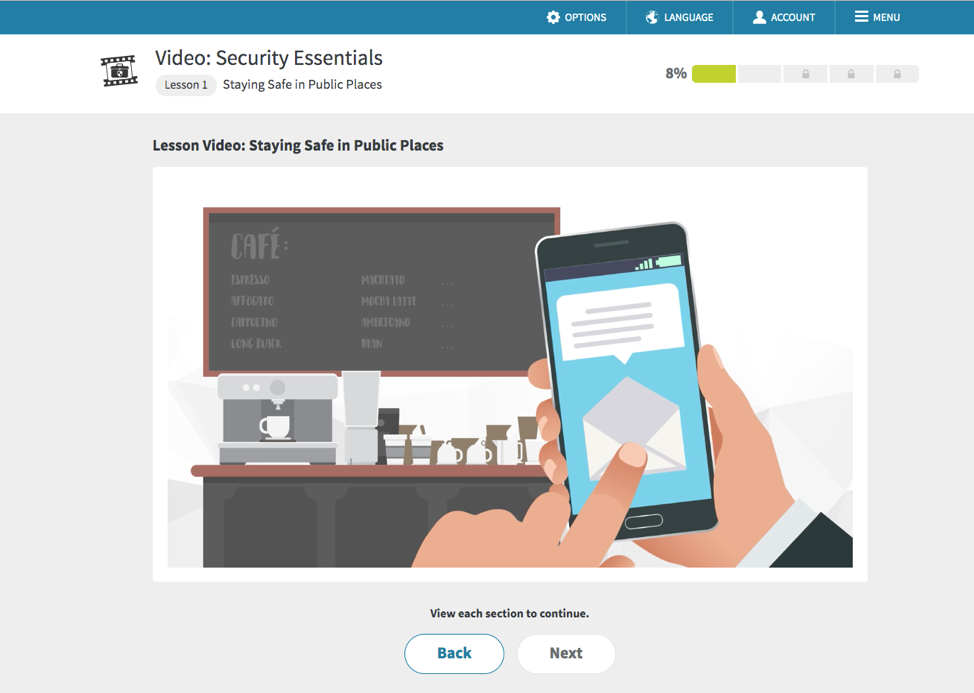 To ensure our training content caters to all learning styles, the video-based training will mirror our interactive training content. This release will include content covering mobile devices, phishing, and security essentials. In time our Video Training will cover all the topics currently covered in our interactive and game-based formats.
Here are what a few of our customers are saying about the modules:
"Unlike other places where employees often view awareness training as an annoyance, we get a lot of unsolicited emails thanking us for the training and even asking if they can share it with family."
"The Proofpoint training modules are short and to the point. They provide good real-life examples while keeping it interesting and a little fun."
"The training modules are quick, easy and comprehensive."
Interested in learning more and seeing our Video Training Modules? Request a demo and see how we've helped organizations achieve up to a 90% reduction in successful phishing attacks and malware infections from the wild.