Before I get into everything that's new with our email security solution, I want to share a story about the origin of the name "Proofpoint." 
In 2002, our founding CEO Gary Steele was tasked with choosing the company's name. He looked through the stack of papers on his desk and quickly rejected almost all the proposed ideas. When he got to the last piece of paper and saw "Proofpoint," he exclaimed, "This is it!"
Why did Steele choose that name above all the others? He said of his decision, "A lot of the names were so email-centric. We won't just do email in the future."
Years later, Steele's prediction about Proofpoint has come true. Beyond protecting more than 80% of the Fortune 100 and 60% of the Fortune 1000 with the industry's best email security, our information protection portfolio is trusted by thousands of organizations—and that number is quickly growing. We have also been named a 10-times Leader in Gartner® Magic Quadrant™ reports for Enterprise information archiving.
But there's another reason Proofpoint is such an appropriate name for our company. We constantly prove and improve the effectiveness of our solutions. That efficacy is closely monitored and tracked throughout the organization, from development to sales engineers to data science to threat research and everything in between. We like to arm our customers whenever possible with informative data from their environment to help them make better cybersecurity decisions—the "proof" with a "point."
Now, let's look at some of our exciting new email security enhancements.
Easier: New Inline+API deployment availability
Let's start with some big news: All of Proofpoint's solution bundles are now available with a new Inline+API deployment option. 
Organizations that don't want to change their MX record needn't worry because we can accommodate them. And for customers who want Proofpoint to host their MX record, nothing changes—it's still an available option for new customers. But with Inline+API, the industry's best email security can now be easily set up in minutes.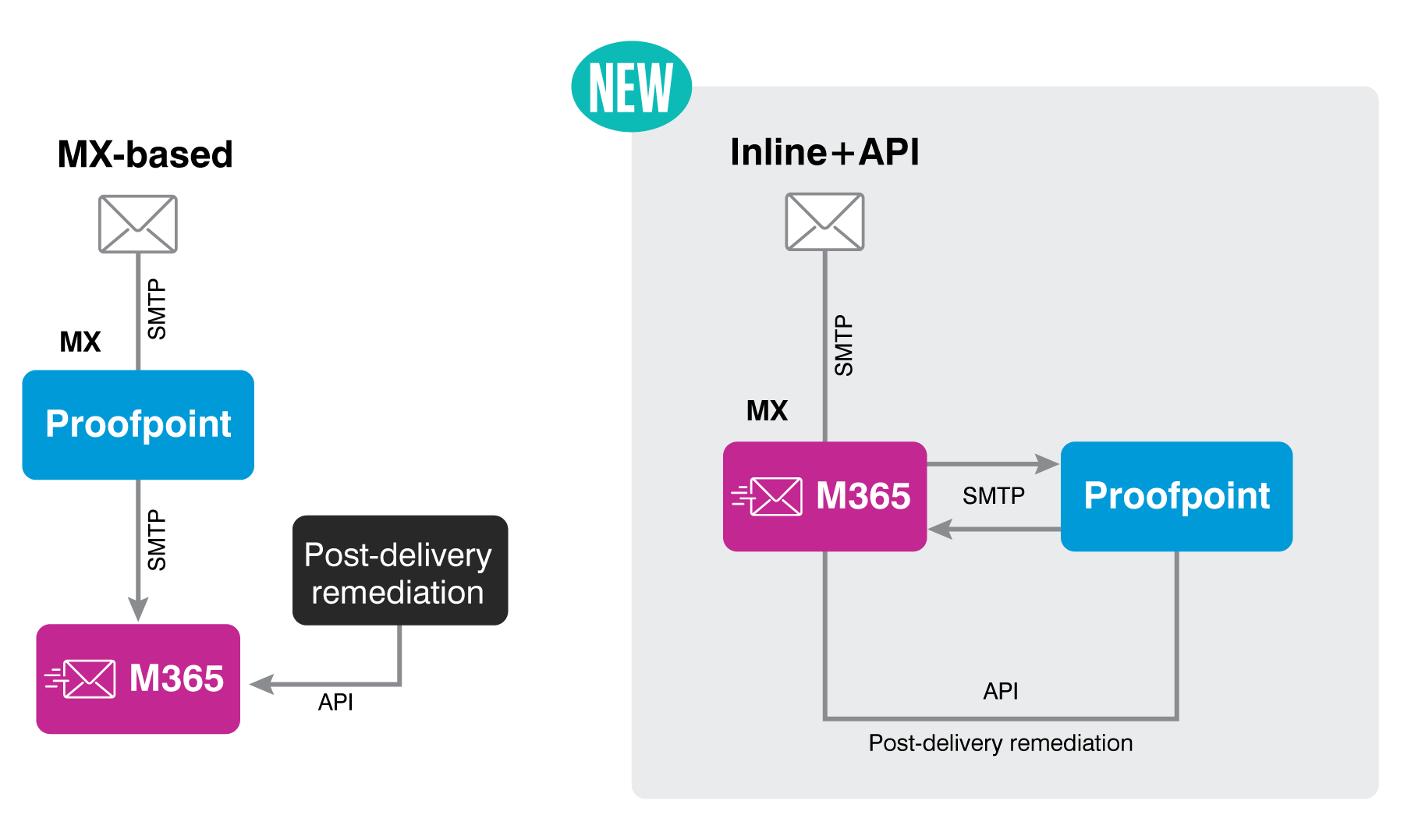 Figure 1. The Inline+API approach to email security allows maximum efficacy with a fast and easy deployment. Both MX-based and Inline+API deployments are available for all bundles.
So, what does Inline+API mean and what are the impacts if you choose it? Let's do a quick run-through of what Inline+API provides:
To get more details about Inline+API and MX-based deployments, we encourage you to set up a Proofpoint Email Rapid Risk Assessment and talk with a member of our accounts team.
Effective: AI-powered with unmatched visibility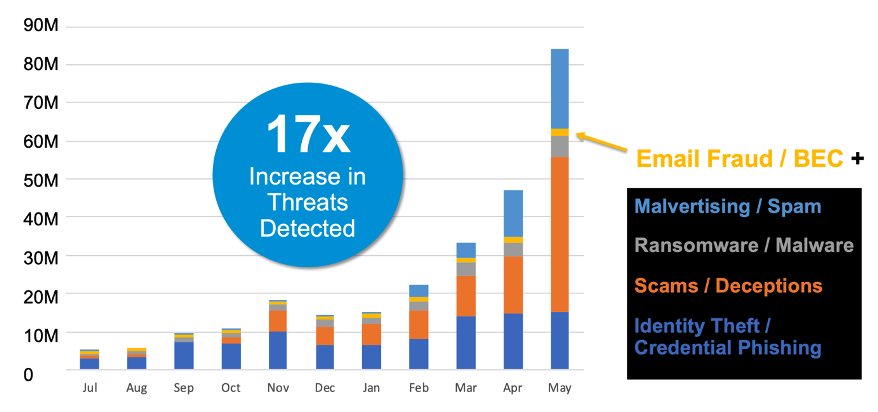 Figure 2. Supernova from Proofpoint as part of Advanced BEC Defense provides high-efficacy, low false-positive detection of payloadless threats like BEC, supplier fraud and ransomware.
Proofpoint introduced our Supernova detection engine in 2021 as part of Advanced BEC Defense. This detection engine uses a combination of machine learning (ML), stateful analytics, behavioral analytics, rule sets and threat research to deliver high efficacy and an industry-leading low false-positive rate. The engine is learning and catching more advanced threats than ever today as its models are trained by our billions of daily emails. 
This engine analyzes multiple message attributes, including header data, the sender's IP address (x-originating IP, reputation), sender-recipient relationships, message body for sentiment and language, and more to determine whether a message is a business email compromise (BEC) threat—including supplier fraud. 

Figure 3. Supernova Behavioral Engine analysis from Proofpoint uses language, relationships, cadence and context to detect anomalies and prevent threats in real time using AI/ML.
That was just the start of Supernova. In Q2 2022, we released our Supernova Behavioral Engine to all email security customers globally—at no additional cost and with no additional configuration needed. 
Supernova Behavioral Engine better detects email patterns that fall outside of the norm, improving detection of all threat types, from BEC to credential phishing and much more. It builds off the work we did with Supernova as part of Advanced BEC Defense in 2021, incorporating signals and learnings from that engine.
Supernova Behavioral Engine doesn't just include detection, though. It also powers HTML-based email warning tags with "Report Suspicious" to provide users real-time context about the message and allow them to report the email directly for automated analysis. Customers can see behavioral insights directly in the Proofpoint TAP dashboard.
Figure 4. Proofpoint data science teams leverage our trillion+ node Nexus Threat Graph to maximize the overall efficacy of our threat protection.
All of this AI/ML work means nothing without effective teams and data. Our centralized data science team has been using advanced techniques for over 20 years. The team includes professionals with advanced degrees in cybersecurity, government and academia. We partner with Duke University, Washington State University and Harvey Mudd College among other institutions to ensure our skills and technology are leading-edge. 
With the Proofpoint Nexus Threat Graph, which has access to massive cybersecurity data sets across email, cloud, networks, domains and more, our teams can feed and improve our models more effectively. Being the number one deployed solution of the Fortune 100, Fortune 1000 and Global 2000 and having more than 200,000 small and midsize (SMB) customers means Proofpoint can feed our models with data more quickly and detect threats faster and with greater accuracy and fewer false positives.
Augment your Microsoft 365 security with the new PX bundle 
Global enterprises trust Proofpoint because of our comprehensive, scalable threat protection platform that helps protect against all threats and spam, provides targeted adaptive controls like security awareness, isolation and email authentication, and offers in-depth user risk insights. 
For organizations that don't need advanced capabilities but want to defend against difficult-to-detect threats like BEC attacks, we've introduced the Proofpoint PX bundle. The PX bundle is the fast and easy way to get the industry's best email security, and it's exclusively for Microsoft 365 cloud-only organizations. 
The PX bundle delivers AI-powered detection to complement native Microsoft defenses. Using ML, behavioral analytics and threat intelligence, Proofpoint accurately detects and blocks phishing, BEC, supply chain and ransomware attacks that bypass Microsoft security. 
The PX bundle provides powerful, timesaving remediation capabilities—and its Inline+API setup means Proofpoint can scan and stop malicious messages before they reach inboxes. Our AI-powered detection blocks 2.2 million BEC threats, 15 million credential phishing threats, and 5.6 million ransomware and malware threats every month.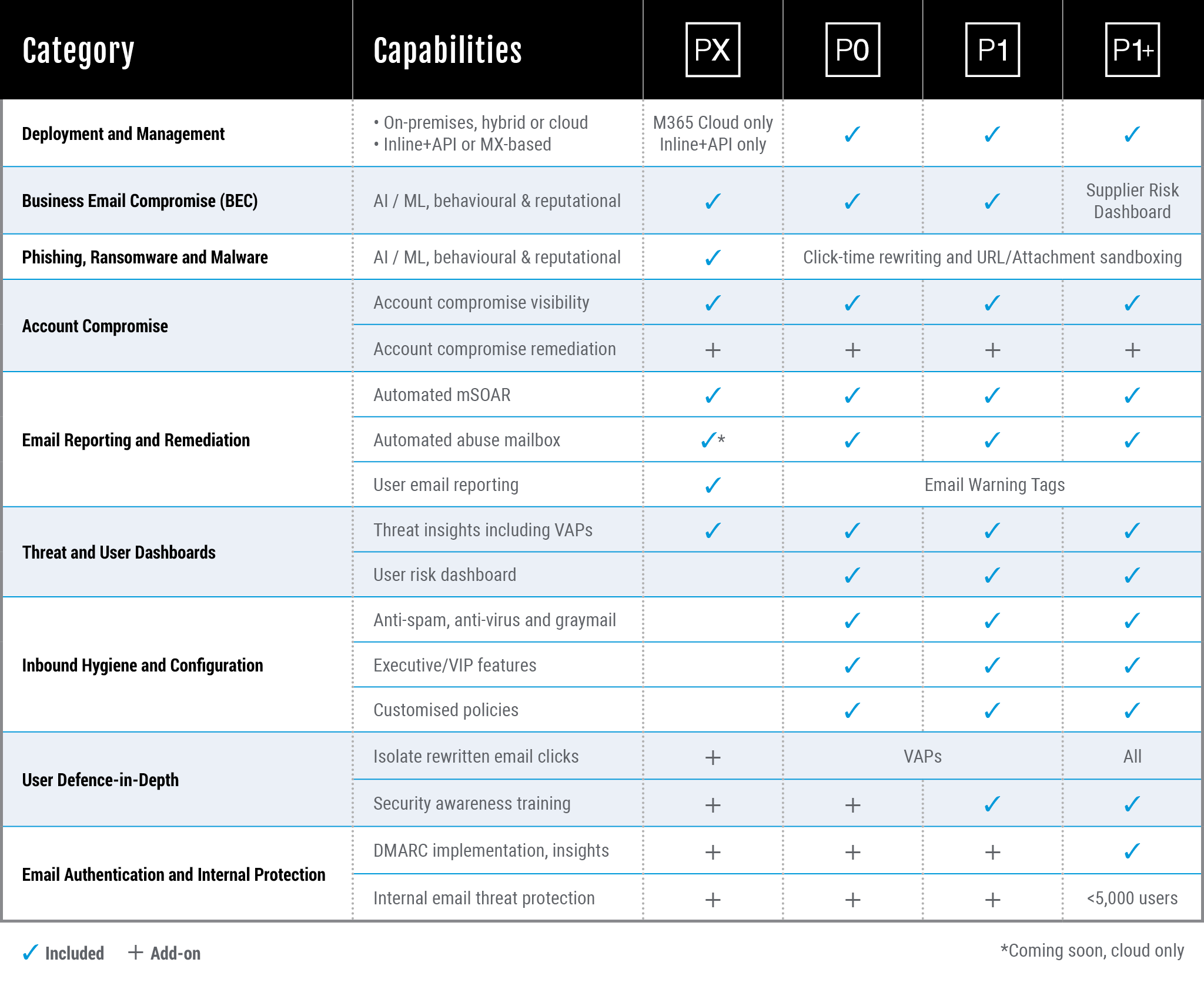 Figure 5. The new PX bundle from Proofpoint is the industry's fastest, easiest way to augment Microsoft 365 email protection
The PX bundle is deployed in minutes via Inline+API—no MX record change needed. It simplifies administration with preconfigured settings and a powerful dashboard that provides unique threat insights and detailed forensics. 
Let us prove our point with an assessment
Email is the number one threat vector and a massive risk vector for breaches today, which is why it's crucial for organizations to have an effective, integrated set of controls to stop phishing attacks and other email-related threats.
Evaluating your organization's current risk posture is a vital part of the journey toward improving email security. With the Proofpoint Email Rapid Risk Assessment, you can:
Understand your risk posture and uncover threats your email security solution is missing
Gain visibility into who in your organization is being targeted by threats
Discover how Proofpoint can provide the best, integrated protection against evolving threats
Read our press release to learn more about the latest innovations from Proofpoint.