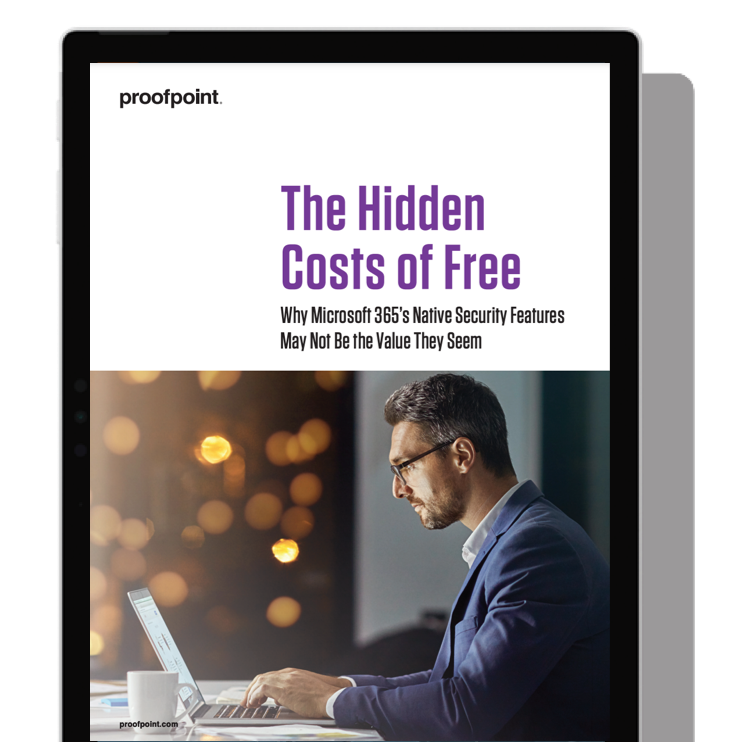 The Hidden Costs of Free: Are Microsoft 365's Native Security Features the Value They Seem?
Read Now
How Proofpoint Helps You Secure Microsoft 365
21.7M
attachments sandboxed per day
59M malicious email messages detected from
2.5M+
compromised Microsoft accounts
2.2B+
Daily Email Messages
Secure Microsoft 365 24/7
Here's how your free trial works:
Meet with our cybersecurity experts to assess your environment and identify your threat risk exposure
Within 24 hours and minimal configuration, we'll deploy our solutions for 30 days
Experience our technology in action!
Receive report outlining your security vulnerabilities to help you take immediate action against cybersecurity attacks
Fill out this form to request a meeting with our cybersecurity experts.
Thank you for your submission.
Subscribe to the Proofpoint Blog