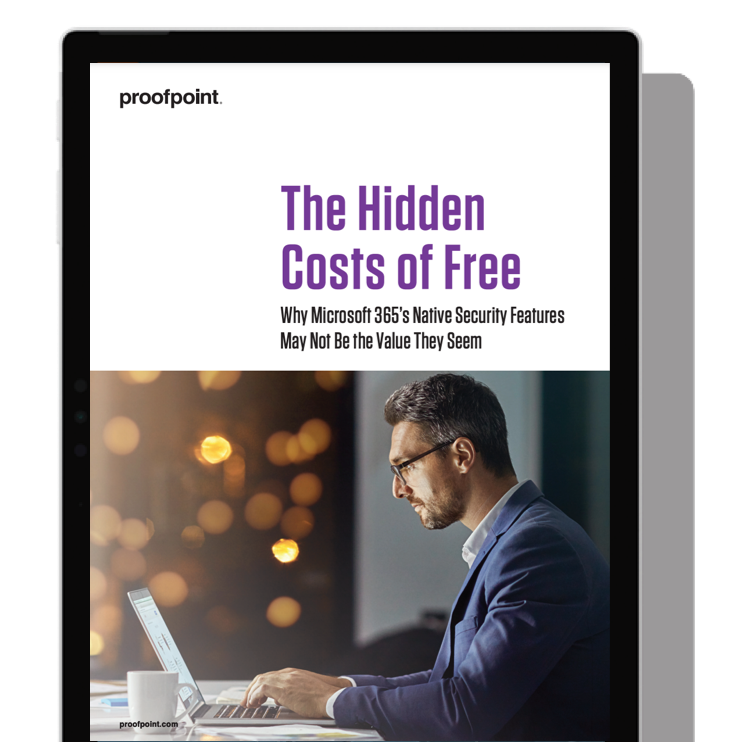 The Hidden Costs of Free: Are Microsoft 365's Native Security Features the Value They Seem?
Read Now
83 of the Fortune 100 enhance their Microsoft 365 security with Proofpoint
1.5M+
BEC attacks stopped per month
59M malicious email messages detected from
2.5
compromised Microsoft accounts
2.6B+
daily email messages
What you get with a free assessment:
Uncover the threats that Microsoft 365 is missing in under five minutes
Understand cyber threat objectives and who your Very Attacked People (VAPs) are
Align your Microsoft 365 security enhancements with the latest Garter and Forrester recommendations
Sign up for your free assessment today.
Thank you for your submission.
Subscribe to the Proofpoint Blog