The 2017 Human Factor Report
Today's advanced attacks focus more on exploiting human flaws than system flaws. To explore this under-reported aspect of enterprise threats, we created The Human Factor Report. This paper presents original field research using data gathered by Proofpoint products deployed in customer settings around the world.
Full Report
Highlights of this year's report include:
Business email compromise (BEC) attacks rose 45% in Q4 of 2016. Attacks are shifting beyond the CEO-CFO relationship, targeting other employee groups deeper within the organization.
Fraudulent social media accounts became a major feature of the threat landscape in 2016. These so-called "angler phishing" attacks grew by 150% in 2016.
Mobile clicks on malicious URLs doubled revealing the importance of protecting devices beyond the enterprise.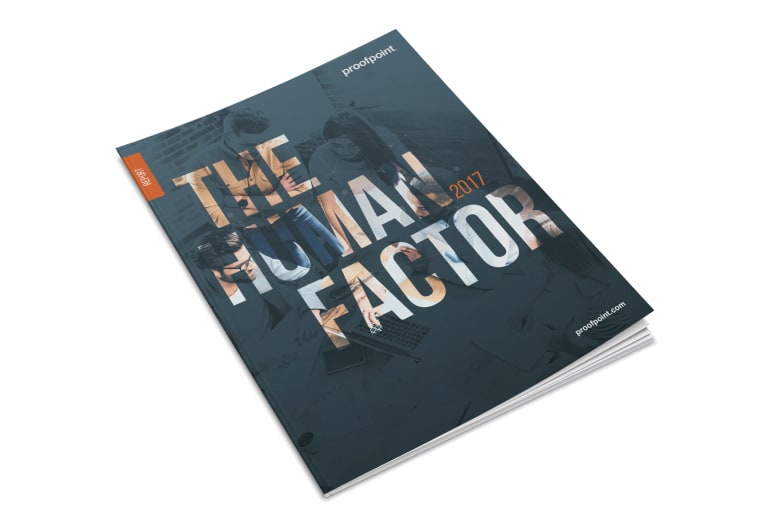 Blog Post & Infographic
Read about the top trends in email attachments, social media posts, and URLs. This blog post reveals not only who is clicking what, but also how threat actors are exploiting the human factor.
Also, see key findings from the Human Factor Report, get defensive recommendations, and learn why the weakest link in security is in all of us.
Threats By Region
Attackers used banking Trojans to target victims in specific geographies. These attacks use lures and attachments in local languages, region-specific web code that relays malicious instructions, and campaigns timed to align with the business day—and clicking behavior—of their intended recipients.