The word malware comes from "malicious" + "software" — and it's as bad as it sounds. You get malware the same way as software: by downloading it from an application, email attachment, or website. To get inside the minds of cybercriminals, we asked two security experts to teach us about malware.
In this episode, we interviewed Christopher Budd, Principal at Christopher Budd Security, and Sherrod DeGrippo, Sr. Director, Threat Research and Detection at Proofpoint, about how to get and avoid malware.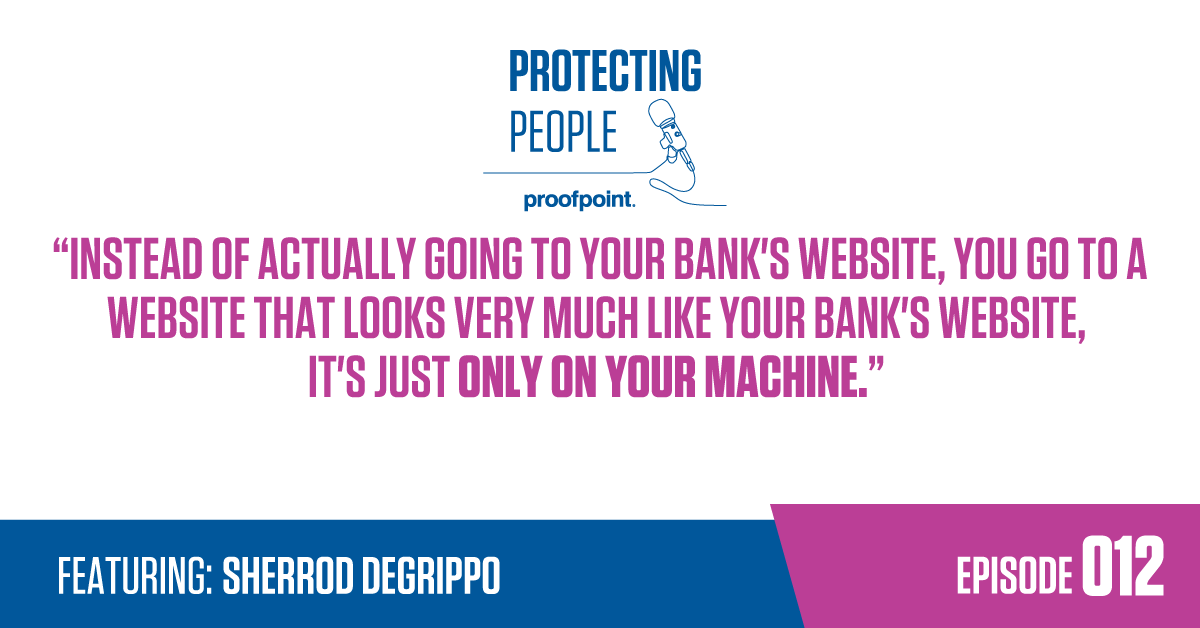 What we talked about:
What malware is & how to get it

Different types of malware like rats & banking Trojans

COVID-themed lures vs. classic lures for malware

Whether it's better business sense to buy or build your own malware
Listen here! Find additional content and subscribe to Protecting People on Apple Podcasts, Spotify, or our website.
Subscribe to the Proofpoint Blog