A few weeks ago we announced the acquisition of The Defence Works, a security awareness startup based in the UK. They've built a reputation for delivering humorous and engaging content to make security awareness fun and engaging for users. We're excited to welcome their team to Proofpoint, including Ed Whittingham, the CEO & Founder of The Defence Works. We wanted to sit down with Ed to learn how The Defence Works will help Proofpoint customers educate and protect their users and what the future holds.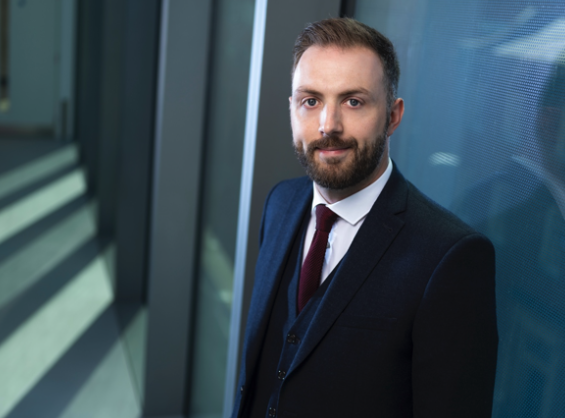 In your pre-Defence Works lifetime, what did you do?
I spent nearly 10-years as a Police Officer, working in a variety of roles including emergency response, crime investigation and undercover work and then went on to study law and qualify as a lawyer at an international law firm.
Why security awareness training? How did you come up with the idea for the company?
It was a good fit for my skill-set, as I'd spent a long time working in crime-prevention roles and latterly, with more focus around data security and corporate issues.  I'd also been the victim of some pretty boring corporate training, where it seems the term "e-learning" is typically synonymous with "super-boring, tear-inducing training".  So, I thought we could try turn the tide on that – combining practical, real-world learning with something that employees would enjoy!
What kind of content does The Defence Works produce?
We work really hard to create content that's fun and innovative. So, whilst most of our competitors were focusing on building typical corporate training, we we're busy recording comedy sketches written by BBC Comedy writers and working on interactive training that really pushed the limits of what e-learning was all about.
What's really cool is that we always let an idea lead us – so if we think of something we think could make really fun training, we'll try figure out a way to achieve that, rather than just sticking to what's easy to do.  We've always seen ourselves as a creative team first, who happens to make great security awareness training.
How did you see the security awareness market and differentiate your offering?
I don't think it's unfair to say that a lot of the training available in the security awareness market is quite dry. The problem is, whilst that might cover all of those tick-boxes from a learning perspective, dry content means you can't connect with the user on a different level.
We really focused on making content that was relatable, funny, interactive – all ways in which we could deliver proper learning moments, rather than traditional learning that seems to have been the norm!
Now that we've gotten through the standard questions, the really important question as someone from the UK: Which football (soccer for the Americans) team do you support and why?
Well, you'd think that working in Manchester I'd support either Manchester United or Manchester City, but you'd be wrong! I'm originally from a small steel-working town and I'm a loyal kind of a guy, even when things get tough – so I'm a Scunthorpe United fan!  Please, I beg you, adopt Scunthorpe as your team – we need all the help we can get!
What is your team cooking up in the near future in terms of content?
One of the really cool things about the content we work on, is that we release brand-new content each month, based on recent real-life events.  So we're busy working away on the current THIS CITY series, which we'll look to refresh again in about 6 months time.
We're also working on a new series called "Very Important Broadcasts", which are super-short, slightly-cheeky, animations that are a great way of delivering those sometimes repetitive security measures in a bite-size, fun way.
We've also got a run of new comedy sketches in production, which we're really excited about as they've been really, really popular so far.
What's coming after that?  Well, we've got some BIG ideas but I can't say too much on that for now. Let's just say, there'll be more laughs, more innovation and more happy employees!
What are you most excited about in working with Proofpoint?
We've been a successful startup in the UK but I always knew our content deserved a bigger audience.  Working with Proofpoint means we can roll out content out to millions upon millions of end users!
Another big, big draw, was the chance to work with Proofpoint given the organisation's fantastic threat intelligence capabilities.  It's one thing creating great training, but to be able to work with, react to and help educate users on something as it happens – that's where things get really exciting!
Ed recently joined us on our podcast to discuss the importance of creating training content that is fun and memorable for users. Listen to #TacklingUserBehavior 3: Death to Death by PowerPoint to hear more from Ed. 
Interested in seeing Proofpoint's ever-expanding security awareness content library, including content from our recent TeachPrivacy partnership? Download our Content Solution Brief to see the thousands of pieces of content we have available to engage users and change their behavior.
Subscribe to the Proofpoint Blog