In our podcast, Protecting People: Cybersecurity for the Rest of Us, we interviewed Prasanna Ramakrishnan, Global Head of Infosecurity Risk at Signify, and discussed the fact that we are all living in a continuously compromised state.
During our conversation, Prasanna addresses how and why people are the weakest link in the security chain. Everyone has a powerful device at their disposal, which makes awareness the number one security measure out there. He also walks us through how analytics-based controls and storytelling are also essential in cybersecurity.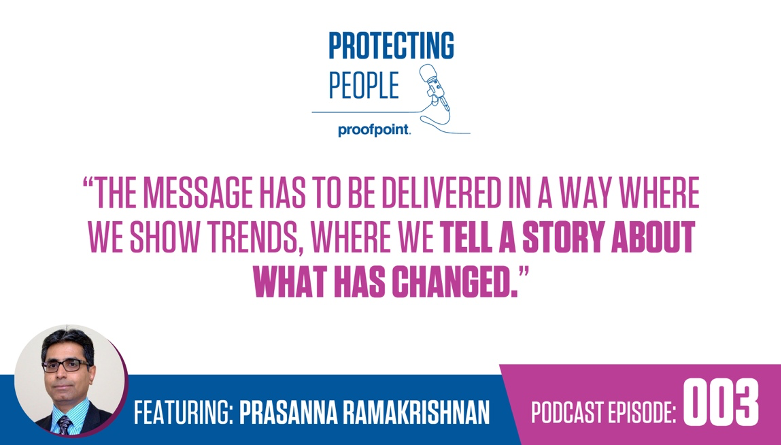 Click here to listen to the full conversation on:
Smart devices in your home can be hacked
People are the weakest link in the security chain
The two types of companies out there
Awareness training and other effective security controls

Subscribe to Protecting People at Apple Podcasts and Spotify.
Subscribe to the Proofpoint Blog