Briefing Center Presentation
Proofpoint Briefing Center Presentation
Title:  Identity, Data, Email, Endpoint – The 4 Horsemen of the Security Apocalypse
Date:  Tuesday, April 25
Time:  11:00-11:30 AM PT
Location:  Moscone North Expo Hall, Booth #6545
Join Brian Reed, Director of Cybersecurity Strategy, Proofpoint present Identity, Data, Email, Endpoint – The 4 Horsemen of the Security Apocalypse.
The pace of innovation and digital transformation results in the need for organizations to understand and secure their four most important vectors – identity, data, email, endpoint. Identity and data security intersections are self-evident; however, we must secure both the primary ways users collaborate (email) and the primary location where content is created and changed (at the endpoint).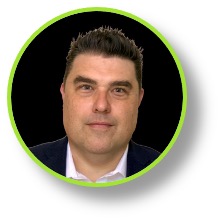 Brian Reed                                              
Director of Cybersecurity Strategy             
Proofpoint                                        
Expo Passes on Us
We have Free Expo Passes and discounted Exhibit Hall passes using the discount codes below. 
Discount ticket - $150 off the full conference price
Registration link: https://path.rsaconference.com/flow/rsac/us23/us23regdefault/login
Discount Code: 54FCDPROOFP
Free pass- Expo only
Registration link: https://path.rsaconference.com/flow/rsac/us23/us23regdefault/login
Invitation Code: 54SPROOFPXP
These passes are for the Expo Halls only and include all briefing sessions within the Expo Halls.
Learn more about RSA Passes and Rates here.
Expo Hours:
Monday, April 24 | 5:00 PM– 7:00 PM PT
Tuesday, April 25 | 10:00 AM – 6:00 PM PT
Wednesday, April 26 | 10:00 AM – 6:00 PM PT
Thursday, April 27 | 10:00 AM – 3:00 PM PT
Booth - Theater Presentations
Stop by Proofpoint booth #6253 and listen to one or more of our sessions that will cover
Threat Protection
Cloud Security
Information Protection 
Security Awareness 
Managed Services
More to come.
Executive Meetings
Request a meeting with our executive team.  Every year Proofpoint's executive team makes themselves available for meetings with customers, prospects, and analysts at or near the RSA Conference. Register here and we will reach out to you to schedule a meeting.
Executive Security Action Forum
Proofpoint is honored to be a Premier sponsor at the RSAC Executive Security Action Forum (ESAF).  This one-day program, held during RSAC week, is an association of senior information security and risk executives from Global 1000 companies and government. This trusted Forum has a long history of frank, meaningful, and confidential discussions and unparalleled networking among peers.
ESAF events are invitation-only and closed-door, enabling security executives to candidly share insights, discuss key issues, and find actionable solutions to today's information risk management challenges. Members meet every year at the ESAF Annual Meeting held in conjunction with RSA Conference.
Special for Our Customers
If you are a Proofpoint Customer, we have something special for you either on Monday, April 24, or Tuesday, April 25, 2023. Join us for one of our private dinners where you can connect with Proofpoint, peers, and top cybersecurity experts.

Customer Dinner(s) are scheduled from : 6:00 – 9:00 pm PT
Please register with your business email. 
You will receive a confirmation of your attendance by email.
Thank you for your submission.
Our events team will reach out to confirm your reservation.
For questions, reach out to events@proofpoint.com