Wisdom 2023
We would like to extend our heartfelt gratitude to all the attendees who made Wisdom 2023 such an incredible success. The event was filled with insightful discussions, interactive sessions, and valuable networking opportunities.  
As the conference comes to a close, we want to ensure that you continue to benefit from the knowledge and resources shared during the event. Therefore, select sessions are available for you on demand. Fill out the form to access the recordings for the general sessions. With this content, we aim to support your ongoing growth and success. 
We look forward to seeing you at Wisdom 2024. Until then, please stay in touch with us through our blog, podcast, and social media channels.
Thanks again for being part of the Proofpoint community and trusting us to help you break the attack chain.
Thank you for your submission.
General Sessions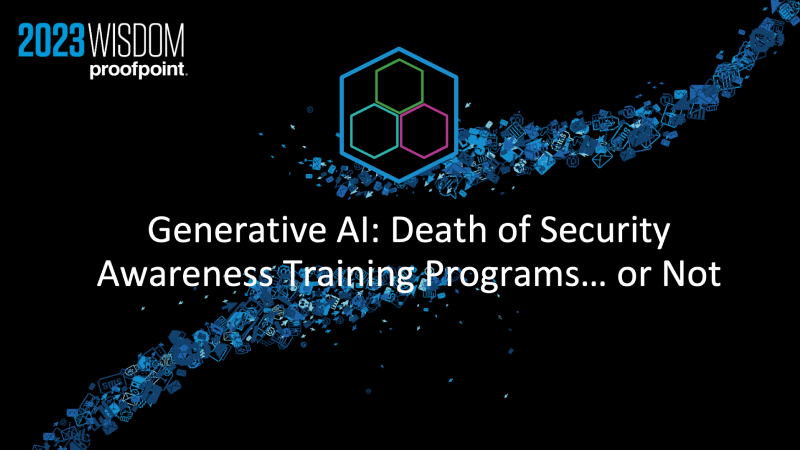 Guest Speaker - Generative AI: Death of Security Awareness Training Programs… or Not
Dr. Karen Renaud, University of Strathclyde, Glasgow, UK
Karen Letain, VP, Product Mananement, Proofpoint
Watch now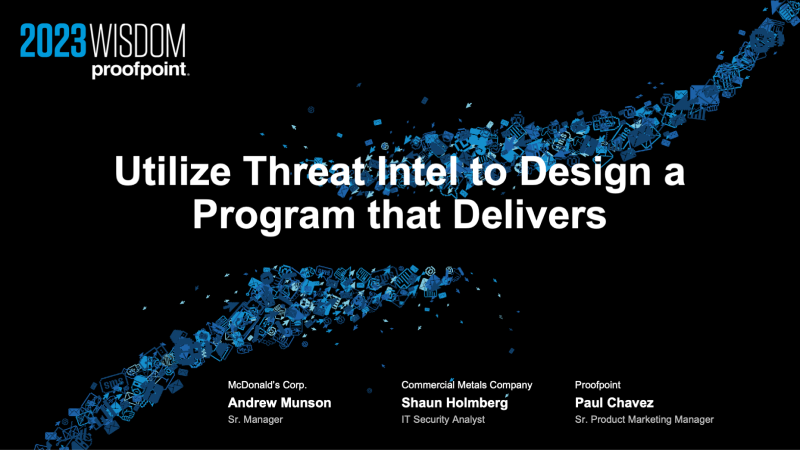 Customer Session - Utilize Threat Intel to Design a Program that Delivers
Andrew Munson, Information Technology Risk Manager, McDonald's Corporation
Shaun Holmberg, IT Security Analyst, Commercial Metals Company
Paul Chavez, Sr. Product Marketing Manager, Proofpoint
Watch now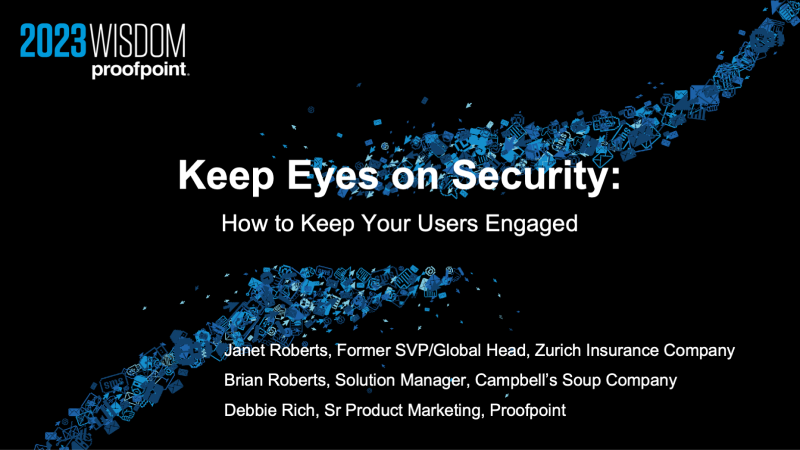 Customer Session - Keep Eyes on "Security": How to Keep Your Users Engaged
Brian Roberts, Solution Manager - Information Security Awareness, Campbell Soup Company
Janet Roberts, Former SVP/Global Head of Security Education and Awareness, Zurich Insurance Company
Debbie Rich, Sr. Product Marketing Manager, Proofpoint
Watch now