This is how you deliver.
Order confirmations. Flight updates. Password resets. These days, there's nothing more critical to customer relations than email communication. Now, imagine what would happen if you lost this key point of contact?
Well, following new, stricter email requirements from Google and Yahoo, this is a very real possibility. And for businesses that fail to comply in time, such essential messages could be marked as spam, or even blocked altogether.
But Proofpoint can help. Take our free assessment today to reveal any potential deliverability issues. Here's what you'll get:
SPF-, DKIM- and DMARC-pass ratings
Your DMARC policy status
A reverse DNS records rating
And more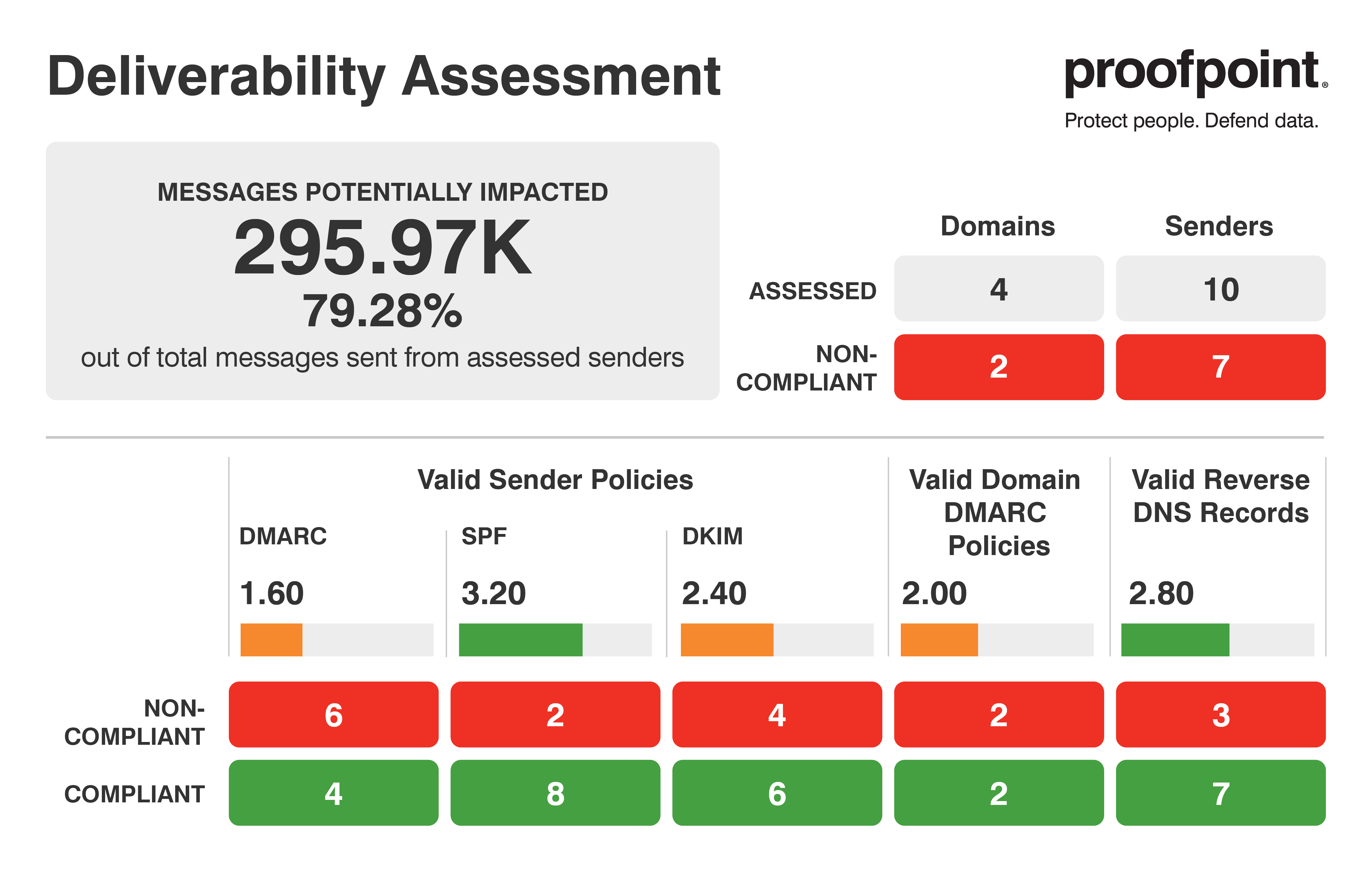 Thank you for your submission.