Protect user's access to sensitive data from phishing attacks
SailPoint and Proofpoint have teamed up to combine their leading identity governance and email security solutions. Together, we can protect workers' email, corporate identity and access from targeted phishing and malware attacks. Our technologies prevent attackers from stealing sensitive data.
Governance for VAPs
Proofpoint Targeted Attack Protection (TAP) shares information about your Very Attacked People™ (VAP) with the SailPoint identity platform. This ensures that you have the right level of security for certifying users with sensitive access. Your VAPs, for example, might need more frequent certifications or adjusted levels of access. Using the visibility offered by TAP, SailPoint lets you effectively apply governance and security to even your riskiest user accounts.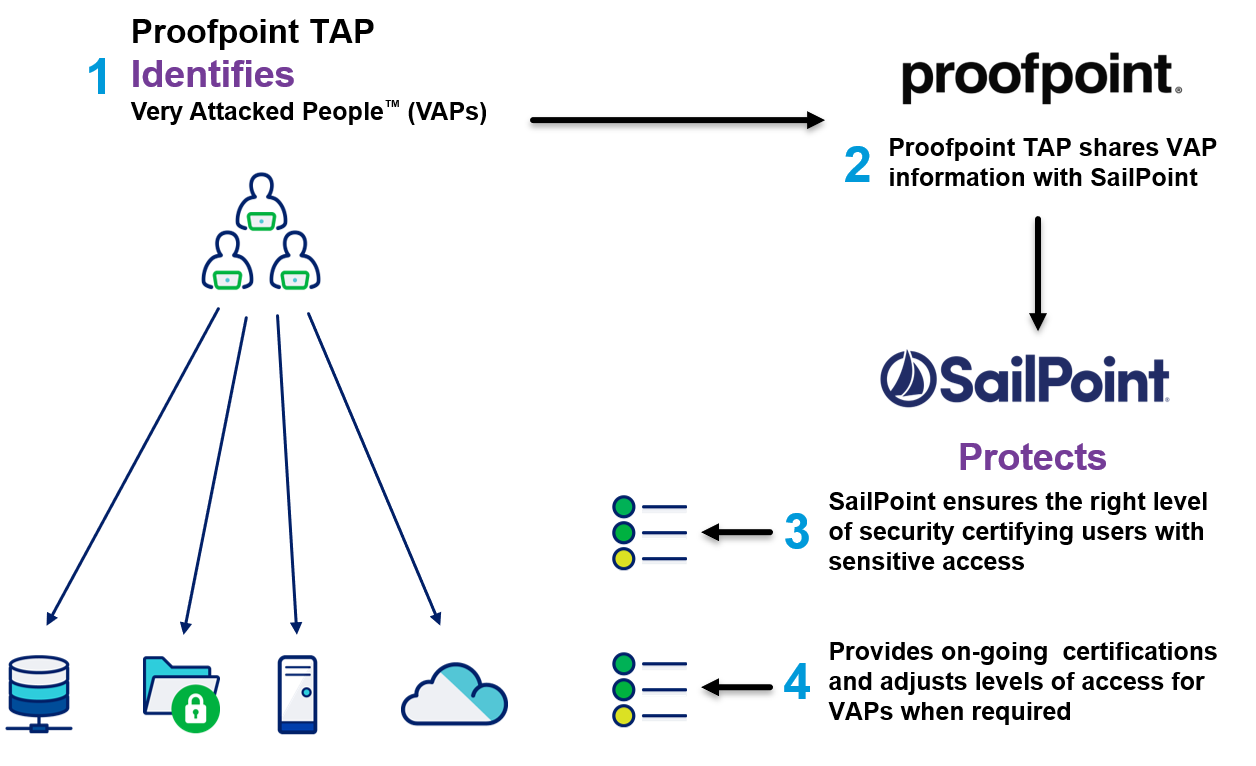 Remediation for potentially compromised users
When Proofpoint TAP detects a user has clicked a phishing link in an email, it will notify the SailPoint identity platform to require users to reset passwords. This automated remediation gives you multi-layered protection against advanced threats and targeted phishing campaigns.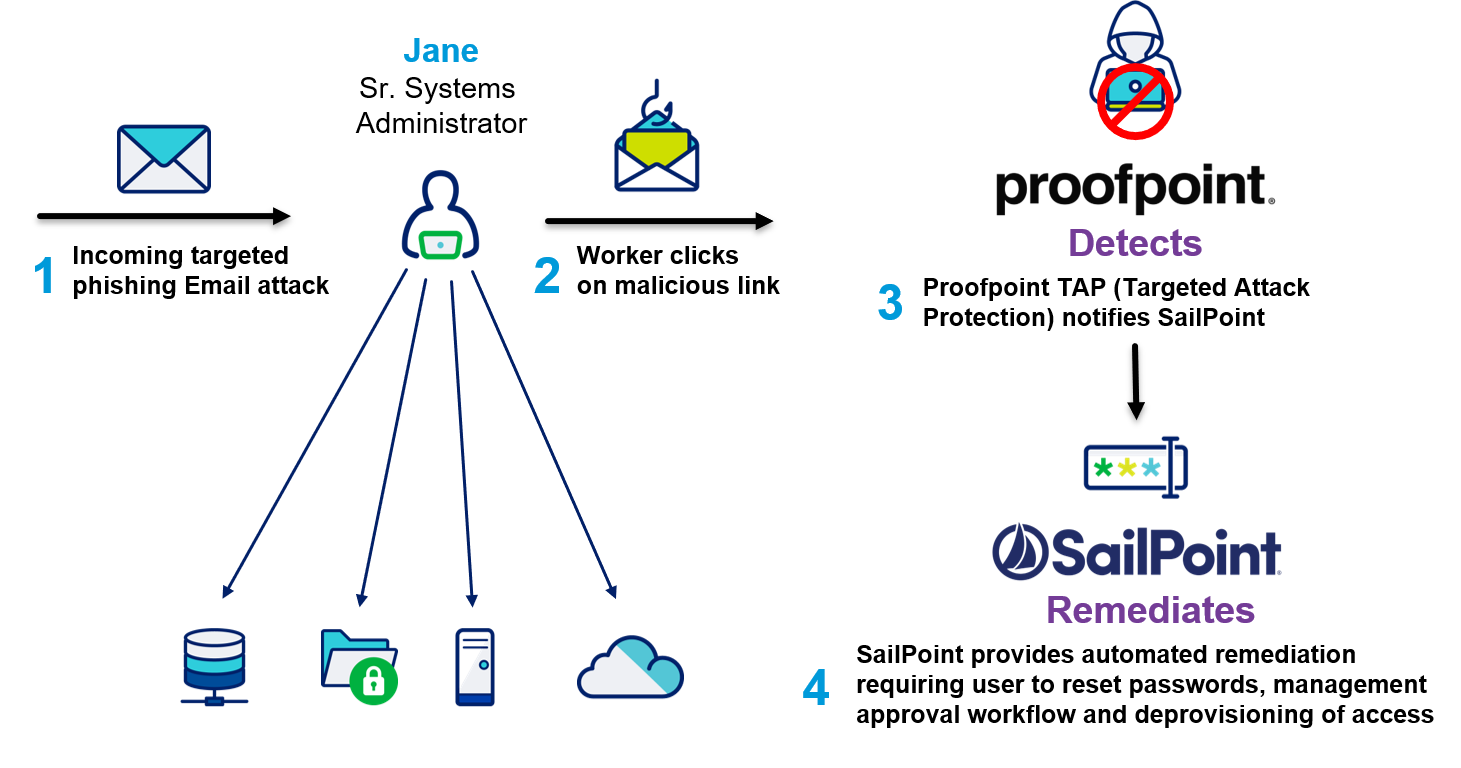 Benefits of Proofpoint and SailPoint
 Proofpoint TAP and SailPoint Predictive Identity provide a powerful combination of security and governance. TAP stops today's most advanced threats and helps you identify which workers are at the highest risk of attack. SailPoint Predictive Identity uses this insight to ensure that these VAPs have the appropriate levels of access to critical systems and data.
Our Powerful Integration Helps You:
Stop advanced email threats before they reach your people
Protect workers' email, corporate identity and access, from targeted phishing and malware attacks and the resulting breaches of sensitive data
Identify your VAPs and keep them, and their data, protected with risk-based access controls
Reduce exposure from potentially compromised users by automatically adjusting or even revoking access
Ensure access to your critical data and applications adjusts according to risk
Real-time insight on threats to help you prioritize and act on them
Email threats are constantly evolving. Proofpoint Targeted Attack Protection (TAP) evolves with them to detect and resolve new threats as they arise.
Watch the Demo