Register for a Free Cyber Security Awareness Month Toolkit
Register for a Free Cyber Security Awareness Month Toolkit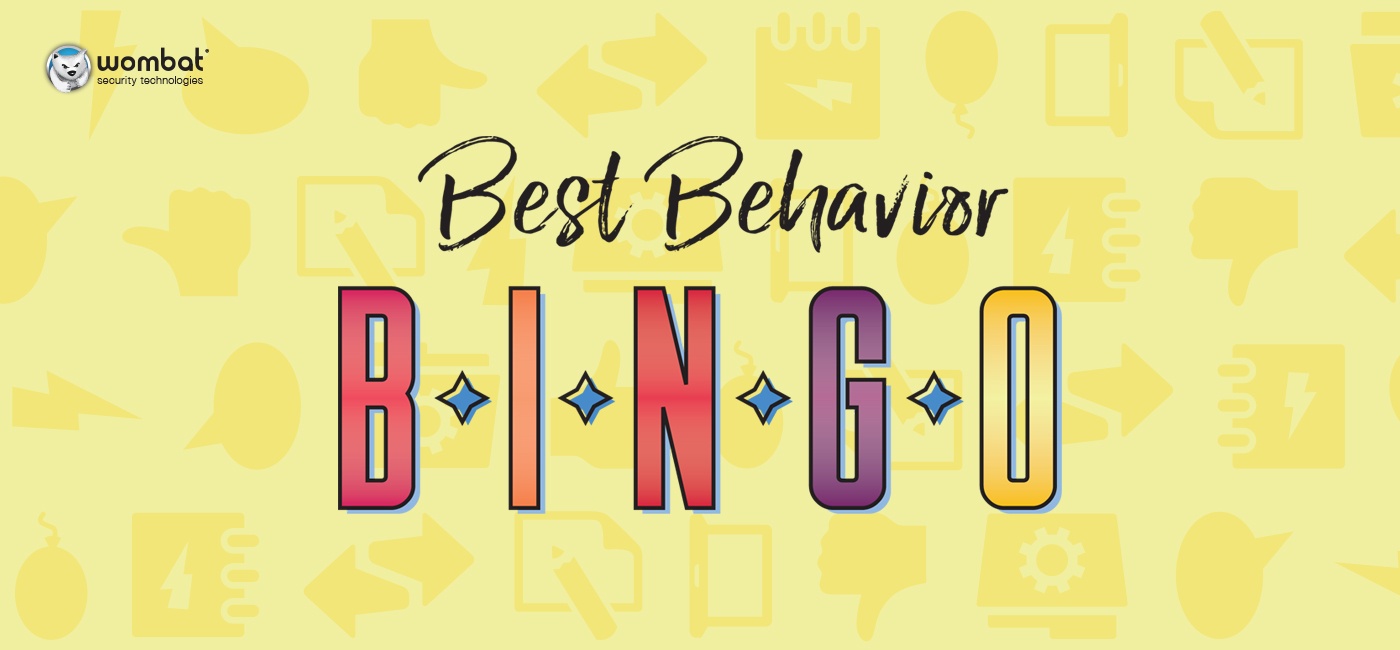 October is Cyber Security Awareness Month around the globe, and it's not too late to seize this opportunity to raise awareness among employees at your organization. To support the efforts of infosec professionals, we have developed a free, easy-to-use program called Best Behavior Bingo.
Raise Employee Awareness With Our Interactive Campaign
Best Behavior Bingo is a unique, interactive campaign that will allow you to share relevant tips and information with your employees in a format that is engaging and interesting — and (dare we say it?) even a little bit fun.
When you sign up for the program, you will have access to the following tools:
An interactive, web-based Bingo board that encourages users to participate in a range of cybersecurity awareness activities throughout the month
Two on-demand webinars (one about phishing basics and another about identity theft protection measures)
Informative articles and videos that will help users identify and avoid ransomware, business email compromise (BEC) attacks, tax-related phishing scams, and other potential threats
Tips for improving mobile device security, adopting clean desk habits, and securing home WiFi networks
A printable version of the Bingo board that employees can use to track their activities
Guidance on program implementation for administrators, including email communications and suggestions for engaging employees
Spreading Awareness Beyond Your Organization
In addition to educating your end users, you can also use these free resources to share tips and best practices with suppliers, vendors, and other third parties in order to extend cybersecurity further down the supply chain. Your employees will also have the opportunity to share these insights and tactics with their family and friends, which is a request we often hear from organizations that utilize our security awareness training products.
Why Observe Cyber Security Awareness Month?
Cyber Security Awareness Month is a great way to highlight the importance of security awareness at your organization and the role of end users in maintaining strong security postures — and that opportunity shouldn't be wasted. As our 2017 Beyond the Phish™ Report revealed, it's a mistake to assume that end users' knowledge levels will remain consistent without reinforcement. Awareness develops over time, and initiatives like Cyber Security Awareness Month give users opportunities to develop and practice their skills.

Now endorsed internationally by organizations such as the European Union Agency for Network and Information Security (ENISA), the initiative started in 2004 as a collaboration between the U.S. Department of Homeland Security (DHS) and its public and private partners. One of the themes promoted by the DHS this year is Cybersecurity in the Workplace is Everyone's Business; their documentation notes, "Creating a culture of cybersecurity is critical for all organizations — large and small businesses, academic institutions, non-profits, and government agencies — and must be a shared responsibility among all employees. ENISA also highlights the importance of cybersecurity in the workplace this month, aiming to raise awareness about threats such as phishing, malware, and ransomware.