Security Spotlight: Avoiding Election Scams
Security Spotlight: Avoiding Election Scams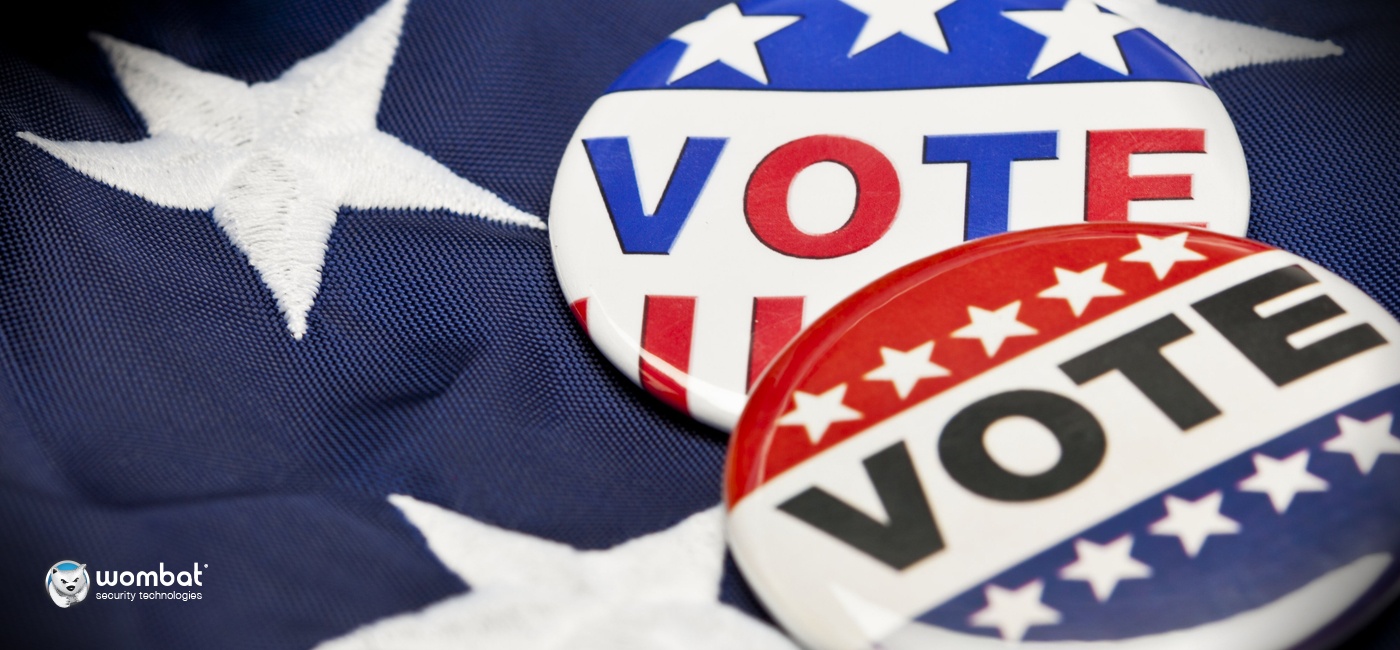 As the U.S. enters the final weeks of a heated presidential election race, voters are being bombarded with political messages – and a slew of election-related scams. As November approaches, we expect to see a continued rise in political phishing emails, suspicious donation requests, and voter registration and survey scams.
The Better Business Bureau (BBB) has cautioned voters against these types of scams, which occur every election cycle because they continue to work. While educating yourself on the candidates is important during any election, it's just as critical to stay on top of potential security threats at the polls and at home.
How to Protect Yourself
It is crucial to remember that you should treat all unsolicited emails, texts, and phone calls as a threat to your personal data security. Election scams are executed through these vehicles most often. Be extra cautious when an individual contacts you this time of year regarding voter registration, a donation, or polling.
The following tips can help you stay safe during election cycles and on voting days:
Voting by phone is not a current practice in the U.S., and is therefore impossible. Voting in the U.S. is only conducted via absentee ballot or in person at an official polling location. Do not respond to any requests to vote by phone.
If someone solicits your voter registration information via phone, this is likely a scam. Callers can deceive an unassuming citizen by attempting to make them second guess their voter registration status and whether it's up to date (in the case of a move). Never give out personal information to a stranger claiming you need to re-register to vote. According to the BBB, if you are concerned that your information is out of date, you should contact your Secretary of State. It's also recommended that you report these types of unsolicited calls to your county clerk.
Phishing emails claiming Donald Trump has withdrawn from the presidential race or that Hillary Clinton has been indicated are popular current schemes, but, in general, phishing attacks that use Trump as a lure far outnumber those of any other candidate. According to threat intelligence research conducted by Proofpoint, "The Republican nominee appears in nearly 169 times as many messages as those featuring his Democratic opponent, Hillary Clinton." Regardless, if any sensationalized political emails reach your inbox, do not open or click them!
Did you know that political groups are exempt from the National Do Not Call registry? According to the BBB, "scammers can easily spoof Caller ID and appear like they are calling from a legitimate organization." If someone claiming to be affiliated with a certain party, election committee, or candidate calls you asking for a political donation, be very cautious. The BBB advises you to avoid making a decision during the call and instead do your own research. When offering financial support to any organization (political or otherwise), it is best to contact them yourself via the number on their official website.
Survey calls and polls are common during election time. A popular tactic is to promise an entry into a luxurious grand prize drawing in exchange for participation. The BBB claims, "The topic of the survey usually refers to a controversial headline in the news, and the questions are commonly vague. The scam occurs when you are asked to provide personal financial information to pay for taxes or the shipping and handling of the 'prize' you've won." Remember to be suspicious of these calls and to never give out personal or financial details via phone.
You can find additional tips and cybersecurity advice on the Wombat Blog
While these best practices are important to keep in mind leading up to the election, cybersecurity concerns are sure to be present on Election Day. According to an August 2016 CNN report, "We've officially entered the era of the hackable election." The government takes measures to secure polling places, but you should also remain on high alert while casting your ballot. Although not all voting machines are connected to the internet, these devices can still be tampered with by anyone who has physical access. If you see something, say something.
We urge you to share this blog post with your coworkers, friends, and family if they are of voting age in an effort to help curb the rise in successful cyberattacks during the election cycle.
Subscribe to the Proofpoint Blog