Proofpoint Solution Bundles
Download our solution brief and learn how to address today's most pressing cybersecurity challenges.
Get the Solution Brief
P0
Core email and cloud security
Block and resolve inbound threats across the email attack vector, including phishing, business email compromise (BEC), ransomware, and other malware. Gain insight into who is being attacked, how they're being attacked, and whether they're compromised. Automate the removal of malicious email from inboxes, detected post-delivery or reported by users.
P1
Advanced threat protection
Integrate a robust security awareness training program to fortify your users against advanced attacks. Leverage the full catalog of interactive training that changes end user behavior and threat simulation tests user response to phishing attacks.
Learn More
P1+
Complete email and cloud threat protection
Increase protection from email and domain fraud, including BEC, to stop outbound email spoofing attacks sent on your organization's behalf. Combine DMARC email authentication with our advanced email security solution to protect your employees, customers, and business partners from even more variations of email attacks. Go beyond DMARC to expose fraud risks posed by your suppliers.
Organizations with fewer than 5,000 users can also gain real-time visibility and automatically respond to internal email threats sent from compromised accounts. You can quickly identify which accounts are compromised and who is being impacted.
Enterprise Data Loss Prevention
Apply our people-centric approach to a DLP solution that brings context across content, behavior, and threats together for people-centric insight into and prevention of data loss. Bring together telemetry across email, cloud, and endpoint to equip your security and compliance teams to address the complete range of people-centric data loss scenarios—all in a single solution.
Learn More
Gain Access to Nexus People Risk Explorer
Nexus People Risk Explorer helps you mitigate risk by assessing the behavioral vulnerability, attack surface, and data access privileges of your people. It uses integrated data from Proofpoint products and third-party systems in your environment. This includes the ability to detects users whose corporate emails and credentials have been leaked as part of a public breach. And as a solution bundles customer, you're entitled to get this new view of the high-risk people in your organization.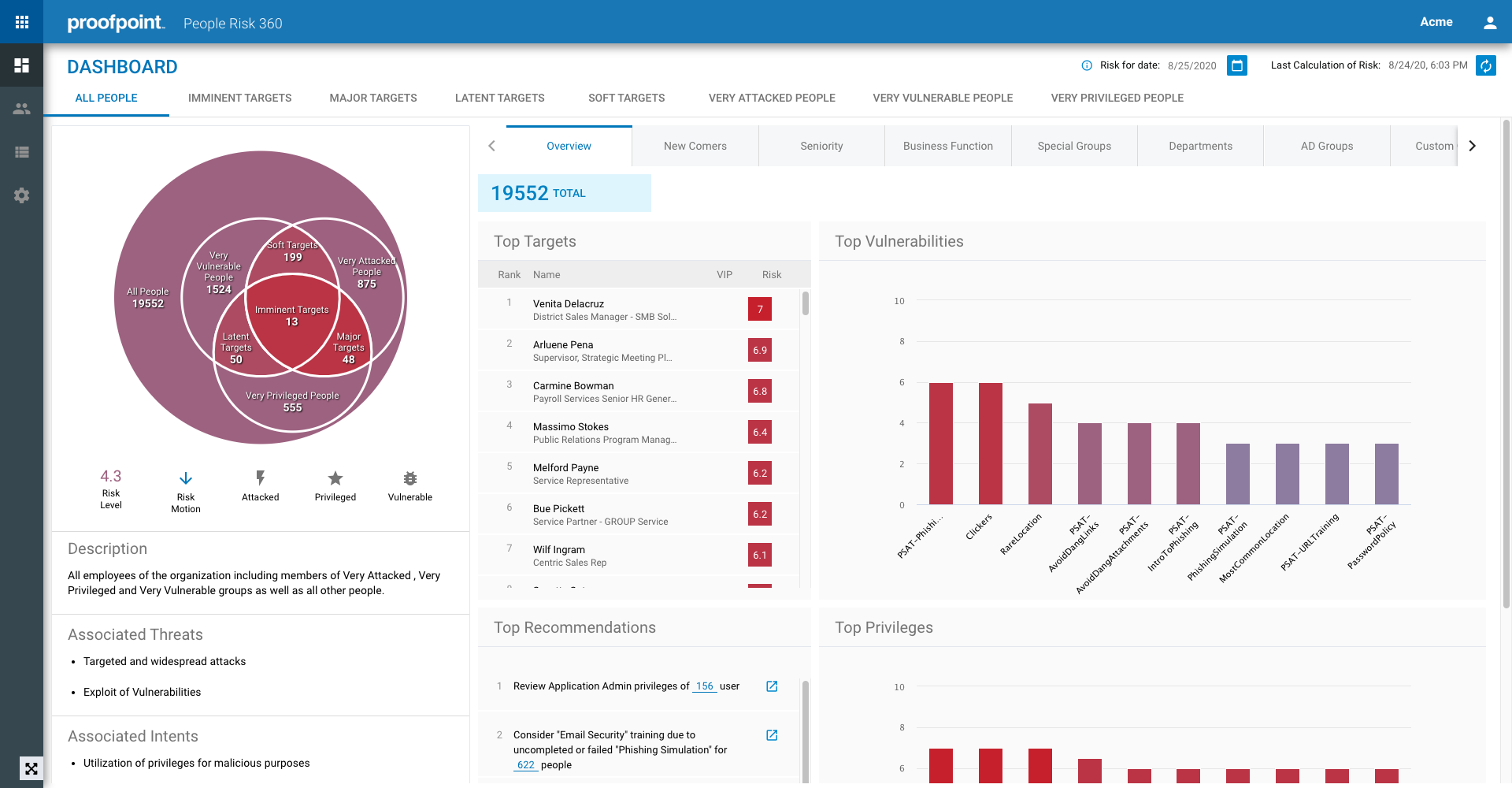 Isolate clicks on rewritten URLs by leveraging the integration of Targeted Attack Protection with the technology that is the foundation of our Email Isolation and Browser Isolation products. This feature adds another layer of control to better protect your VAPs (Very Attacked People) or riskiest users against web-based threats and credential phishing attacks.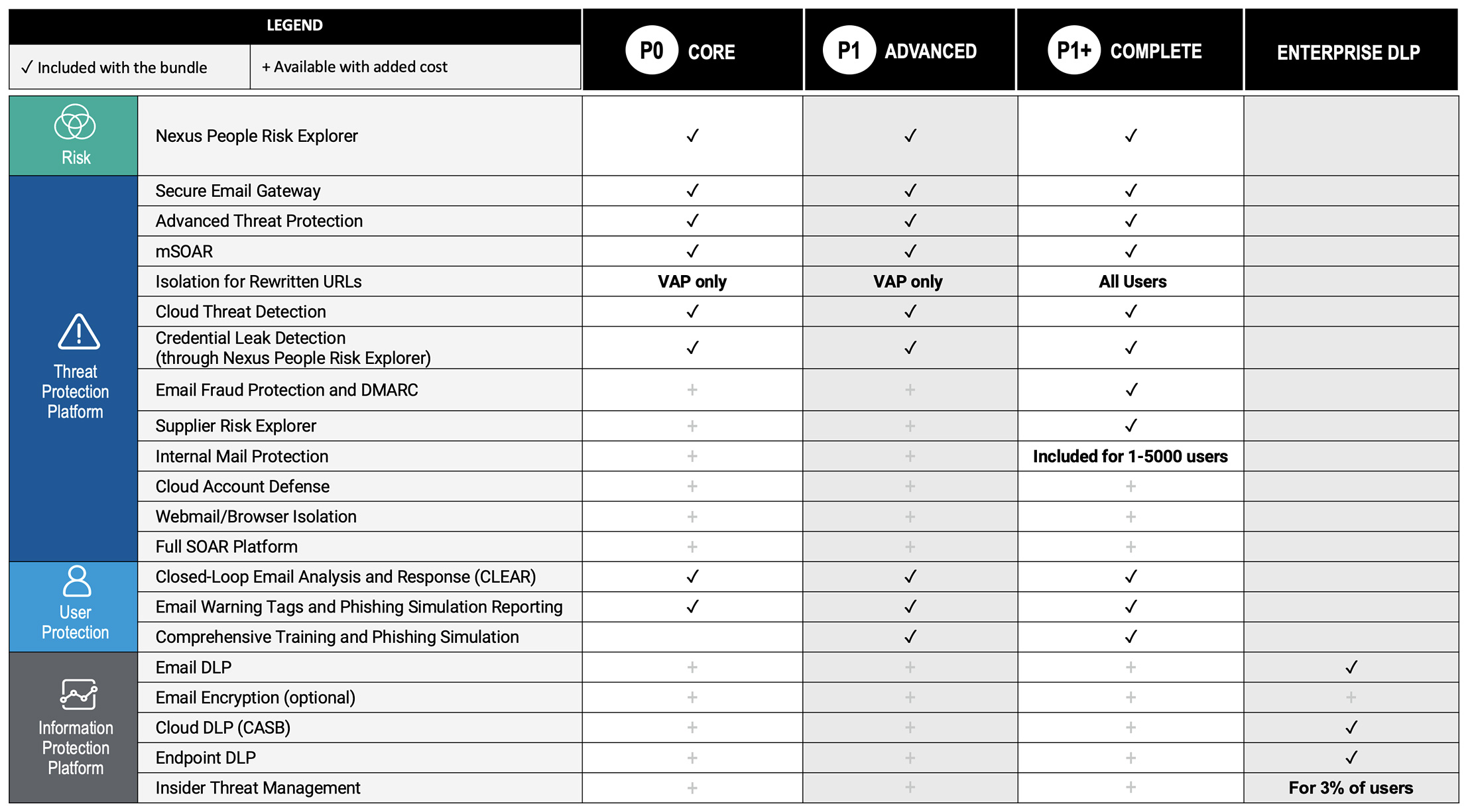 "Attackers are targeting individual people more than they used to. And even when they target groups, its clear that they have researched the people they're trying to reach."
James Beckmeyer, digital forensics and incident response, Michigan State University
Read Customer Story