Have you ever heard of an ethical cyber attacker? You know, someone who sends out malicious emails to quiz you for your good to see if you're falling for scams? In this episode, we introduce you to one.
To inform our quest to understand cybercriminals, we spoke with Jason Riegner, Jr. Front End Developer at Proofpoint, who designs simulated phishing emails for educational purposes.
Jason walks us through three phishing emails that he created. One that looks like it's from McDonald's offering a free breakfast sandwich, another that looks like it's a USPS delivery tracking message and the last, an email spoofing the HR Director notifying staff about a holiday party.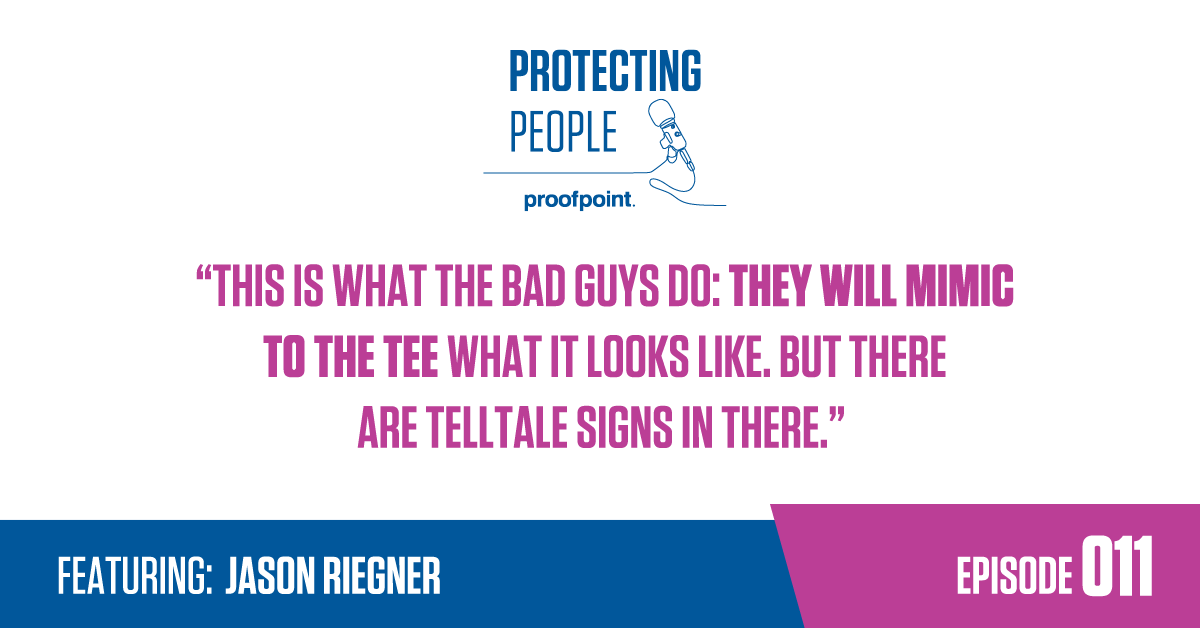 Here's what we covered with Jason:
How to identify a phishing email

What to do— and what not to do—when you get one

The nuanced design of phishing emails, from intricate to innocuous

Which simulated phishing email was most successful and why
Listen to our conversation with Jason here and find additional content and subscribe to Protecting People on Apple Podcasts, Spotify, or our website. 
Subscribe to the Proofpoint Blog