We had the opportunity to sit down with Robert Powell, Editorial Director Americas and Thought Leadership at The Economist Intelligence Unit, to discuss his recent report, Cyber Insecurity: Managing Threats from Within. This report focuses on people-centric threats and why they are so prevalent. 
During this podcast interview, Robert revealed that 85% of executives identified that most cybersecurity breaches are a result of human vulnerabilities­—not because of faulty technology. Robert drives home that it's essential to ensure responsible employee behavior; we all have a role to play. It's not only the C-level that is the most targeted, but also the people with access to them and the sensitive information that they handle.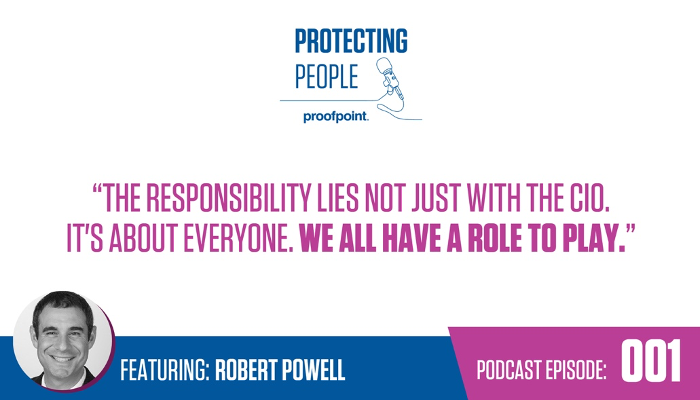 Listen to the podcast episode to learn more about:
The most surprising statistics from Robert's EIU report
How companies are protecting themselves from people-based threats
What it means to practice good digital hygiene
Never miss an episode of Protecting People by subscribing wherever you get your Podcasts, including Apple Podcasts and Spotify.
Subscribe to the Proofpoint Blog