We recently launched our new podcast, Protecting People: Cybersecurity for the rest of us. In this series, we interviewed a group of today's top security experts, including Adrian Ludwig, CISO at Atlassian.
In our conversation, Adrian reveals the biggest cybersecurity challenges he faces every day, including managing technical complexity and preventing people from clicking malicious links. Listen here to understand how he approaches these problems and what you can do to protect your organization against them.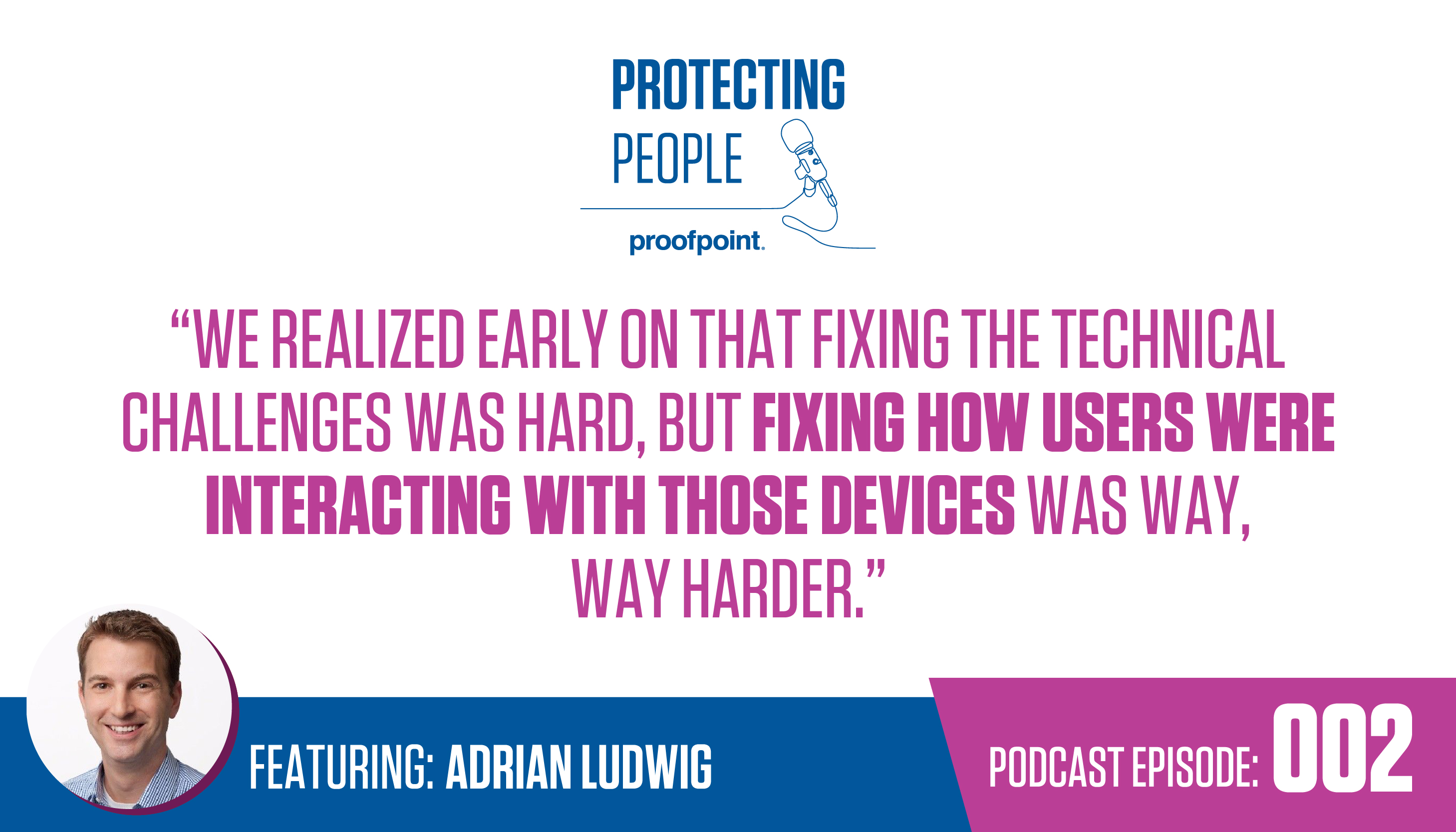 Key highlights from this episode:
Challenges in communicating risk effectively to people
Creating layered systems to protect against training failures
Finding hidden expectations in your workplace and among consumers
Where cybersecurity is heading in 2020
Don't forget to subscribe to Protecting People at Apple Podcasts, and Spotify so that you never miss an episode!
Subscribe to the Proofpoint Blog