Try Proofpoint Insider Threat Management (formerly ObserveIT) Without Any Hassle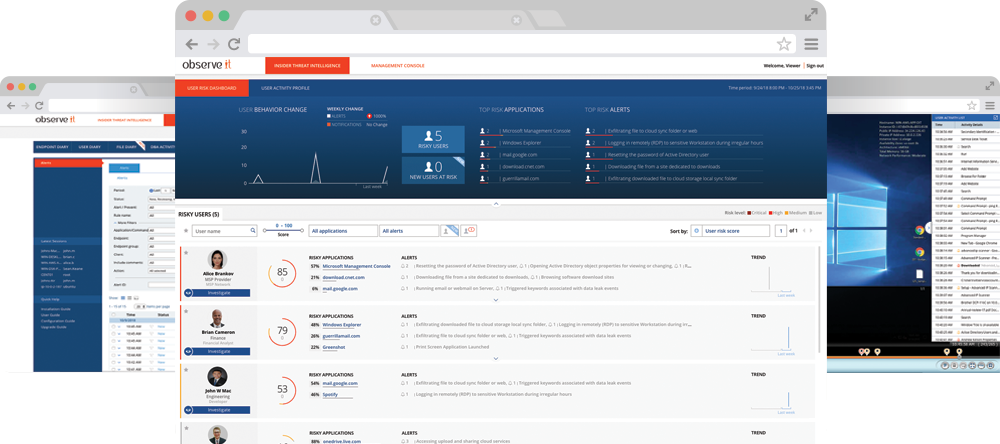 See how easy it can be to detect potential insider threats, investigate incidents, and stop data loss – with a free trial.
No Configuration, No Fuss
You don't need to set up or configure anything to try Proofpoint ITM. Our sandbox environment has been pre-populated with sample data – all you have to do is fill out the form and go!
Experience Real Use Cases
With the Proofpoint ITM free trial, you can take a guided tour to experience several common use cases, and see how having added visibility and data-backed context into user and file activity can help minimize the risk of a costly insider threat incident.
You'll See How Proofpoint ITM Helps With:
Detecting potential insider threats
Investigating incidents, in real-time
Stopping data loss and misuse
Thank you for your submission.