Talk to sales
Ask a member of our sales team about our products or services:
Overview
Protect your organization from today's advanced email threats including business email compromise (BEC) and consumer phishing. Proofpoint Email Fraud Defense gives you the visibility, toolset, and services needed to authorize legitimate senders and block all fraudulent emails before they reach the inbox.
Increased BEC and consumer phishing protection
Email fraud is rife—business email compromise (BEC) is costing companies billions, and consumer phishing is at an all-time high. The majority of these email attacks are also preventable.
Leveraging the power of email authentication, Email Fraud Defense protects your organization from all phishing attacks spoofing trusted domains.
Visibility into who is sending email across your enterprise allows you to authorize all legitimate senders and block fraudulent emails before they reach your employees, business partners and customers.
Implemented with our other defenses, you can:
Prevent CEO/CFO wire transfer attacks and W-2 scams
Block malicious emails spoofing your domains before they reach your employees and customers
Protect your business partners from fraudulent emails stealing your corporate identity
Email Fraud Defense solution can eliminate the devastating impact of imposter email fraud. Leveraging the power of email authentication, we enable you to detect, block, and respond to threats before they reach your employees.
Granular Visibility
Email Fraud Defense gives you visibility across your email ecosystem to help you understand who is sending email on your behalf with a full view into the email traffic coming into, and going out of your organization. Email Fraud Defense not only analyzes and interprets DMARC reports, but also enriches them with robust message samples. Gain insights into authentication failures and differentiate between anomalies and real issues that need attention.
With Email Fraud Defense, you can:
Monitor all emails sent using your domains – whether they're sent from you or by third-parties
Accurately distinguish between legitimate emails and malicious emails failing authentication
Understand the reasons behind – and learn how to fix – each authentication failure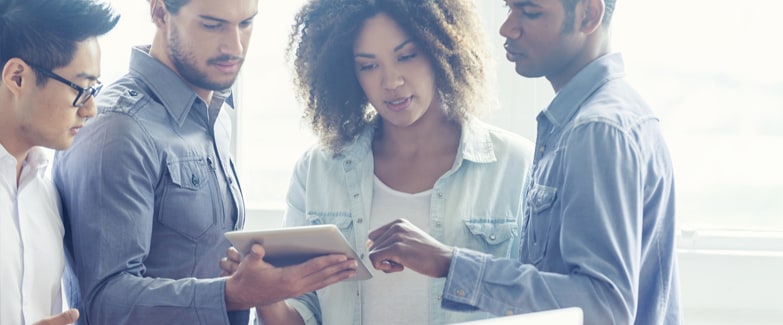 "Simply put, the DMARC standard works. In a blended approach to fight email fraud, DMARC represents the cornerstone of technical controls…to rebuild trust and retake the email channel for legitimate brands and consumers."
– Edward Tucker, Head of Cyber Security, Her Majesty's Revenue & Customs (HMRC)
Implement Authentication with Confidence
By leveraging the power of DMARC to identify and authenticate legitimate emails sent from your domains, Email Fraud Defense gives you the confidence to implement a DMARC 'reject' policy to block all unauthorized messages before they reach your employees, partners, and customers. Plus, you get clear workflow instructions for how to fix authentication failures, should they occur. Email Fraud Defense is the only solution that gives you the tools and services you need to implement authentication quickly and safely.
Authorize all legitimate email sent from your domains and implement a DMARC 'reject' policy with confidence
Understand the authentication posture of your third-party email senders
Fix authentication issues of legitimate traffic sent from your organization
Peace of Mind with Professional Services
Authenticating your mail streams correctly – including those of your vendors and partners – is difficult. Our Professional Services team helps you reduce the risk of blocking legitimate email. Additionally, you gain fully customized project execution plans, a comprehensive risk assessment, and trouble-free implementation and ongoing management of DMARC. We offer:
A dedicated extension of your internal teams to help you identify legitimate email streams
Ongoing support as your business email practices evolve
Continuous monitoring to optimize your DMARC implementation
Get A Free Assessment
Schedule a meeting today with our cybersecurity experts to uncover the advanced threats risk exposure of your organization, including malicious URLs and attachments.
The BEC Survival Guide
Protect your organization from BEC attacks.
Support, Services & Training
We offer world-class support, services and training to maximize your investment.