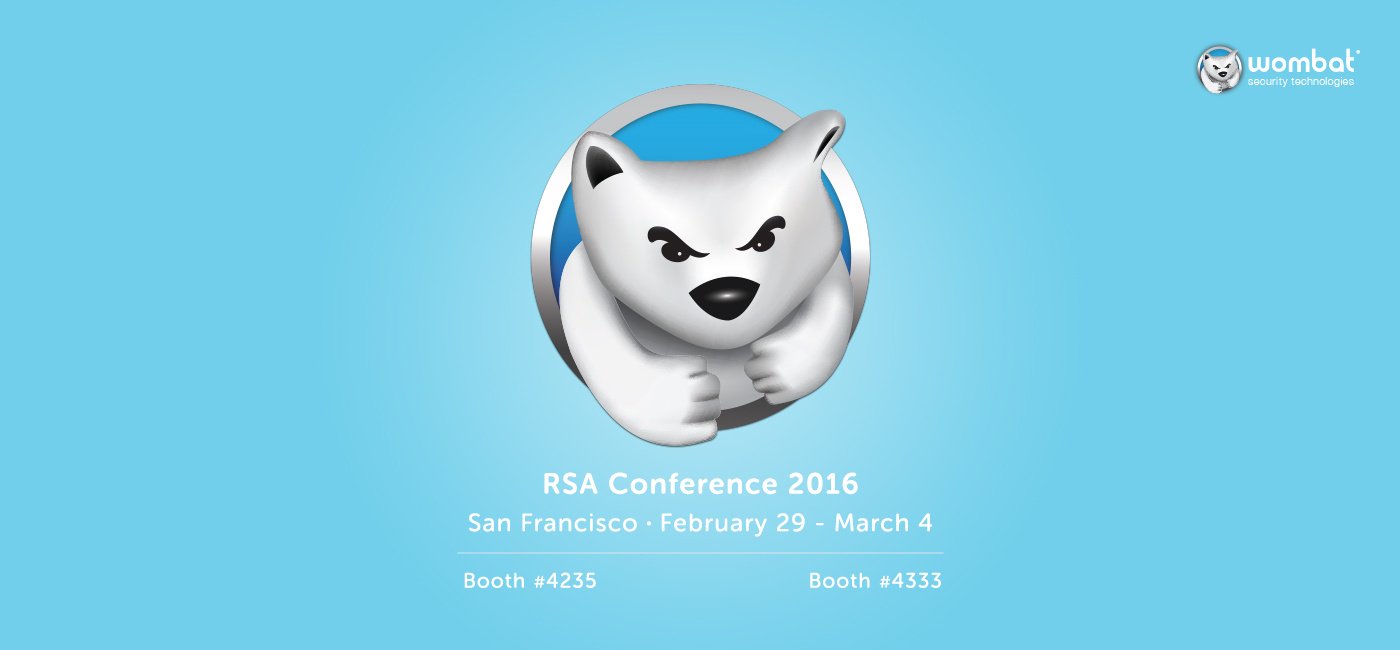 Are you planning to attend RSA Conference 2016 in San Francisco from February 29 through March 4? We will be there in force, and there are several ways for you to connect with us during the cybersecurity conference:
In this booth, you can speak with phishing experts and learn more about how you can use our ThreatSim® simulated phishing assessments and PhishAlarm® email reporting tools to drive awareness within your organization. You'll also have the opportunity to preview our new email security offering, which helps security officers identify active phishing attacks more quickly.
If you are in the market for simulated attack and email reporting tools, we're confident ThreatSim and PhishAlarm can provide the features and functionality you're looking for.
Stop by to explore the advantages of the Wombat Continuous Training Methodology, which was again recognized by Gartner in October 2015 as a leading solution in the computer-based security awareness and training market. Our Wombat representatives will share their wisdom and help you visualize how end-user education can help you master cyber security risk.
On March 2, Wombat CTO Trevor Hawthorn will host a 15-minute briefing session and share high-level findings from our 2016 State of the Phish™ Report. He'll discuss where and how organizations make themselves most vulnerable to phishing attacks, what your peers are doing, whether it is working, and what you should be doing.
Be sure to look for Trevor in the South Expo Hall at 12:10 p.m. that Wednesday. No mind tricks, just mindshare.
We're excited to announce that we've been named as finalists for three important industry awards — and we are grateful for the opportunity to repeat the honors we received in 2015. We hope you will be rooting for us; winners will be announced during the week of RSA:
Want to hear about our 2016 State of the Phish results sooner rather than later? Watch SecureWorld's "State of the Phish – a 360-Degree View" web conference. In this on-demand presentation, Wombat's Trevor Hawthorn shares insights from our study and survey.

To keep up with the latest in security awareness training news and trends, subscribe to our blog.
Subscribe to the Proofpoint Blog