Synchronize Swatches: Wombat Wisdom Security Awareness Conference Set for September
Synchronize Swatches: Wombat Wisdom Security Awareness Conference Set for September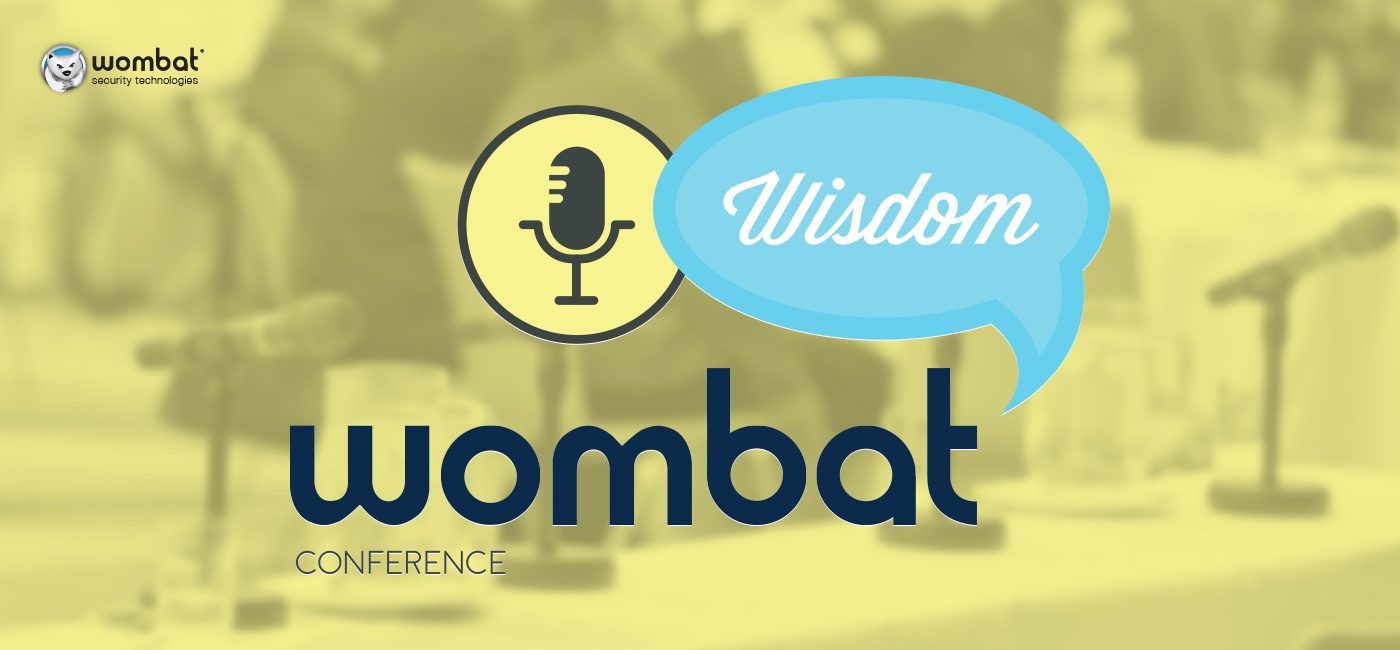 Block off your calendars and cancel all other plans: our third annual Wombat Wisdom Security Awareness and Training Conference has been scheduled for September 13 and 14, 2017. We will once again welcome some of the brightest minds in cybersecurity to our beloved (and oft-applauded) hometown of Pittsburgh, PA, and dedicate two days to sharing the ideas, best practices, and concepts that drive effective and measurable security awareness training programs.
Like last year, the Wombat Wisdom Conference will be open to Wombat customers and industry practitioners. And like last year, we have some exciting new additions planned. Here's what you can look forward to:
A Focus on Strategy and Risk Management
Derek Brink, vice president and research fellow at Aberdeen Group and Adjunct Faculty at Harvard University and Brandeis University, will deliver the opening keynote, A Strategy Map for Security Leaders. He will also run a workshop called Quantifying the Risk of Phishing Attacks – and the Value of Security Awareness Training on the first day of the conference.
"Though more users are becoming aware of security risks and practicing safer habits, simply communicating the potential risks of a cyberattack to users is not enough," said Brink. "To see the best results, companies need to change end user behaviors — and to do this, they need to implement continuous awareness and training into their security strategy."
(To hear more from Derek prior to Wombat Widsom, register for the May 10 webinar, Hard Evidence That Changing Behavior Reduces Risk.)
Three Tracks for Attendees
For the first time, attendees will be able to select one of three unique session tracks:
Security Awareness Foundations – Sessions in this track will cover how to get a program started and best practices. This is ideal for anyone who is new to security awareness and training; those who are unfamiliar with our unique, industry-leading Continuous Training Methodology; and program managers who want to get more out of their efforts.
Executive Track – This track gives executive team members the opportunity to have higher-level discussions about risk management and other cybersecurity topics with their peers. It will be the perfect opportunity to dissect and debate the details Derek Brink will share in his keynote and risk-focused phishing workshop.
Customer Discussions – This is an exclusive track for Wombat customers. During these sessions, attendees will have the opportunity to participate in deeper-dive discussions and provide feedback about specific products and services.
See the full agenda and register for the Wombat Wisdom Conference.
Customer-Led Sessions and a Call for Papers
Based on feedback from previous years, we are incorporating additional customer-led sessions for the 2017 conference. This is also the first year we will be opening a call for papers, a result of conference popularity and customer enthusiasm for participation.
"Security awareness and training practitioners come to Wombat Wisdom because of the rare opportunity it provides for face-to-face conversations with experts and peers in a safe environment," said Amy Baker, VP of Marketing at Wombat. "We are building a strong sense of community for anyone responsible for security awareness training programs by providing numerous opportunities for collaboration and education at this annual conference, as well as continuing engagement post-conference."
Visit /wisdom/conference for more information and to register.
Subscribe to the Proofpoint Blog