Today, we publicly announced the availability of a new Wombat training module, Security Essentials. This education tool is a much-anticipated addition to our Security Education Platform; it gives you the ability to introduce your employees to a broad range of best practices in a single 15-minute training session.
The scenario-driven module highlights security issues that are commonly encountered in day-to-day business and personal activities. Employees will quickly learn that they have an important role to play in keeping business-critical data, areas, and systems safe and secure. Our module will teach them about the potential dangers of open-access WiFi, how to recognize and avoid social engineering traps, the value of physical security measures, and more. And they will learn by doing, via engaging scenarios set in familiar locations, like a local coffee shop, a corporate office, and a private residence.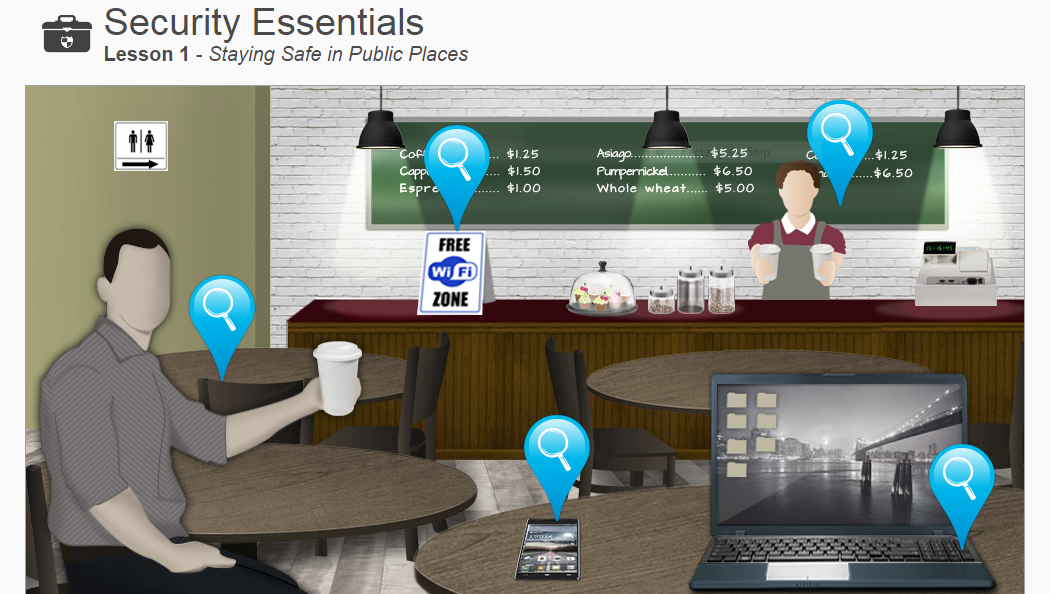 Security Essentials is a practical, efficient way to educate tenured employees and new hires about the importance of smart cyber security behaviors. It can be used at the beginning or close of your security awareness and training cycle and as an occasional refresher course. Plus, our Training Jackets feature allows you to add personal and customized content to the start and finish of the module, which means you can include company-specific messaging, a policy acknowledgement, and/or a completion certificate.
Subscribe to the Proofpoint Blog