Mark Your Calendar for Wombat Wisdom 2016
Mark Your Calendar for Wombat Wisdom 2016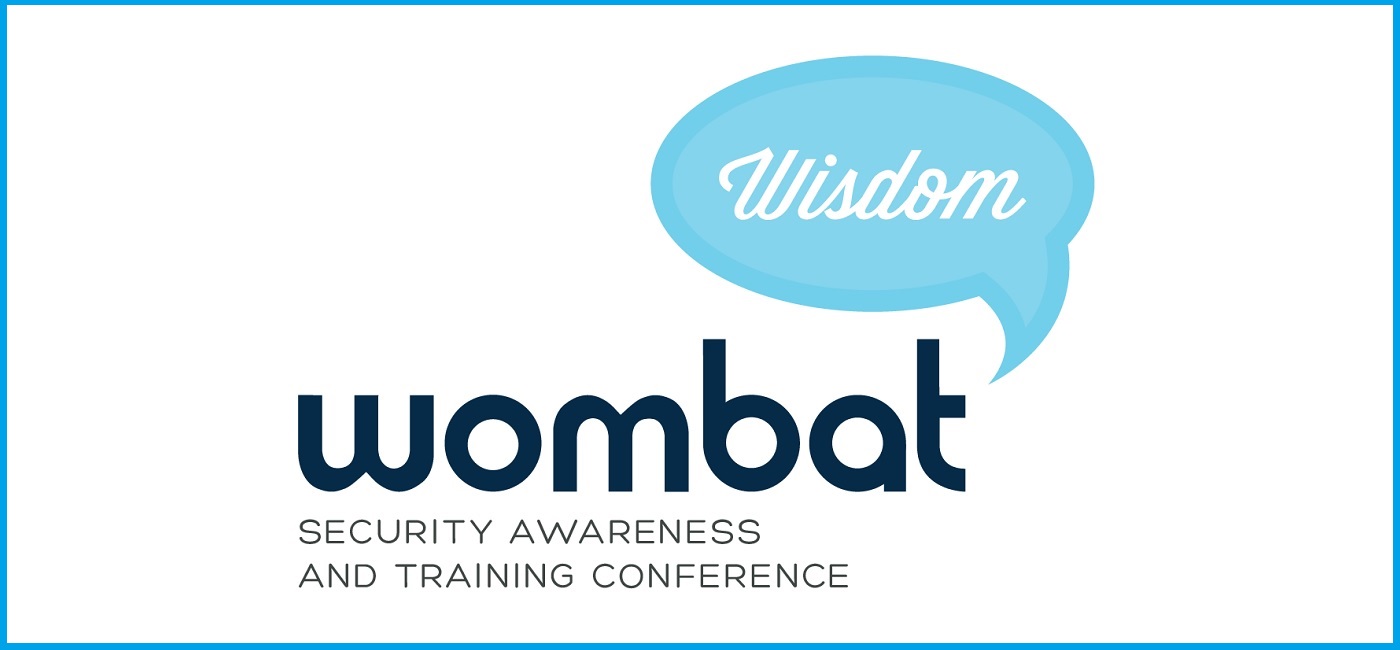 Synchronize Swatches and configure your rendezvous point for Pittsburgh, PA, this September 28 through 30: Wombat Wisdom is back for 2016! Our inaugural Wombat Wisdom User Conference, held last fall, was a big hit with our customers, and this year's gathering will be bigger and better.
Wombat Wisdom 2015 was solely available to our customers and members of our User Community. For Wombat Wisdom 2016, we've expanded our scope, combining customer-exclusive content with sessions that are open to users and non-users alike.
Event Sneak Peek
We will open our three-day event with our Wombat Wisdom 2016 User Conference. This full day of sessions will give our customers and the members of our User Community access to exclusive insights and information about our Security Education Platform.
On September 29, we will kick off our two-day Wombat Wisdom Security Awareness and Training Conference. These open sessions will feature roundtable discussions and presentations from customers, security specialists, and members of the Wombat team. Attendees will learn tips and guidance for planning and implementing an effective security awareness training program, and our experts will share the techniques and processes Wombat uses to further successes for our customers.
Our keynote speaker for the two-day conference is Summer C. Fowler, the Technical Director of Cybersecurity Risk and Resilience from the CERT Division of Carnegie Mellon University's Software Engineering Institute. Fowler's keynote — "The 2016 Cybersecurity Trends – Should You Make the Investment?" — will provide advice on how to answer two critical questions: What are my biggest threats? and Where should I invest my next dollar in cybersecurity? Attendees will also learn ways they can encourage their end users to own a piece of the cybersecurity solutions space.
To find out more about Wombat Wisdom 2016, including registration options, visit our Eventbrite page. Customers and members of our User Community: Before signing up, be sure to check your email inboxes for a message we sent on March 31; it includes your discount registration code.
Join Our User Community
Did you know a group of wombats is called a wisdom? We certainly celebrate and embrace that wonderful moniker — but we know there are always new things to learn and new ways to improve. That's one reason we actively engage with our customers and seek their feedback. Our User Community is an excellent way for you to work with us on our industry-leading portfolio of cyber security education tools.
As a participant in the Wombat User Community, your input and expertise could influence the future of our Security Education Platform. User Community members will receive a special discount for Wombat Wisdom 2016, in addition to these benefits:
The opportunity to communicate the features you'd like us to add to our product roadmaps
Invitations to monthly phone calls, during which you can learn about new updates and provide your feedback
Direct access to our Product Management team
Early insights into our product roadmaps and upcoming features
In-person networking opportunities with other CISOs and security professionals at industry conferences and private events like Wombat Wisdom
Online networking via private forums, webinars, and phone calls
To become a part of our User Community (and to see upcoming meeting topics), visit our website.
If you are already a member of the Wombat User Community but you have not been receiving our emails, please reach out to your Customer Success Manager.
Subscribe to the Proofpoint Blog