Security Breach Report: April 2016
Security Breach Report: April 2016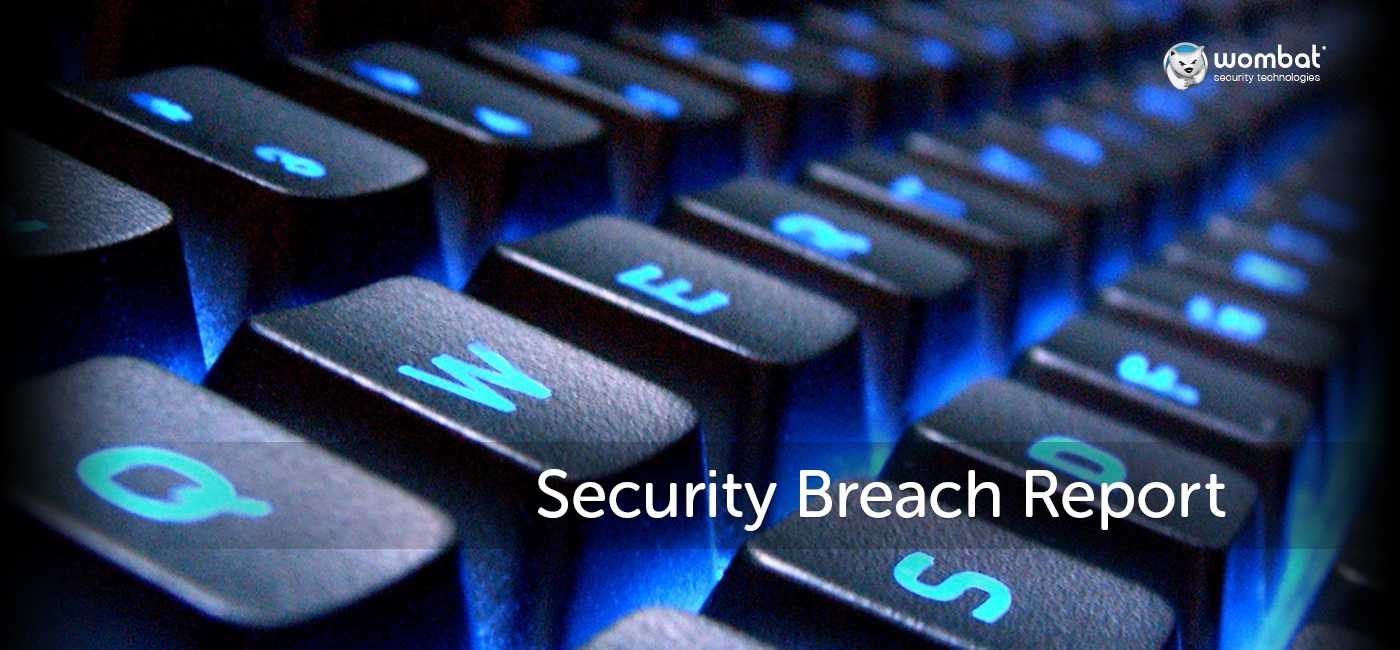 Spear phishing…ransomware…social engineering…these are just three of the techniques that attackers have been using to gain a foothold in organizations and to pilfer data from people and enterprises around the globe. While we'd be likely to disagree with G.I. Joe that knowing is half the battle as far as cyber security goes, being aware of the dangers others are facing is never a bad thing.
Following are some of the latest headlines related to data and security breaches.
Ransomware Rampant, Organizations Under Fire
Ransomware is an increasingly hot topic, and the morphing nature of this disruptive — and destructive — form of malware makes it clear that organizations need to be on their toes. Here are some of the latest headlines and stories to follow:
Though MedStar Health officials have been reluctant to classify this week's security event as a ransomware attack, the Washington Post reported that an employee of one of the organization's medical centers sent them an image of the ransom message. Ten hospitals and hundreds of outpatient centers were reportedly forced to shut down their computers and email as a result of the attack. According to MedStar's Facebook feed, systems were still not at full restoration at the time this article was posted.
MedStar is far from alone in this battle, and healthcare organizations have been particularly vulnerable to ransomware attacks of late. There has been a rash of infections already this year, with attackers not only targeting users, but taking advantage of other vulnerabilities that allow them to plant malware without user interaction.
The FBI is asking for help in fighting ransomware, according to a recent report by Reuters, which claims to have obtained a confidential "Flash" advisory in late March. Of particular concern is the MSIL/Samas.A strain of ransomware, which attempts to encrypt entire networks rather than a single computer.
IRS, Tax-Related Scams Continue to Plague Companies, Individuals
Back in February, we reported on the IRS alert regarding this year's massive increase in phishing and malware attacks on taxpayers. It's continued to be a busy tax season as far as attacks go:
The IRS issued a statement regarding an automated attack on its Electronic Filing PIN application, which reportedly compromised more than 100,000 PINs.
In late March, CSO Online reported that 41 organizations — including Seagate and Snapchat — had experienced business email compromise attacks targeting employee W-2 and other payroll information. Since that report, other organizations have be similarly victimized, including Kentucky State University and Nashville's Ryman Hospitality Properties, the parent company of the Grand Ole Opry.
There are significant concerns about the continued proliferation of tax fraud resulting from this year's and prior years' theft of personally identifiable information. A recent KrebsOnSecurity article highlighted the multiple victimizations of a CPA from South Dakota. And there have been a number of fraudulent tax filings reported already this year, impacting employees from Tidewater Community College, and residents of Wisconsin, Virginia, and Alabama (just to name a few).
That said…the news isn't all bad as far as tax fraud goes. Network World recently reported on the significant number of successful IRS investigations during the 2015 fiscal year, many of which resulted in fraudsters forfeiting millions of illegally obtained funds.
Additional News, Stats, and Research About Breaches
The Wombat approach to security awareness and training can help organizations change behaviors and reduce risks. Learn more by reviewing our Case Studies and Proof of Concept series, which highlight results experienced by companies in a variety of industries.
Healthcare organizations who want to be proactive about end-user education should review our new Healthcare Security Awareness Training Program, which was developed to target the time and security challenges that are unique to healthcare settings. 
Subscribe to the Proofpoint Blog