Our people—and the range of their experiences, backgrounds, perspectives, and work skills—drive our success at Proofpoint. We embrace and foster the diversity of our team members, customers, and stakeholders. Everyone is valued and appreciated for their lifestyles, thoughts, and talents, all of which contribute to the growth and sustainability of our business and the strength of our communities.
September 15 – October 15 is National Hispanic Heritage Month. During this time, we celebrate the marking of the independence anniversary of the Latin American countries by recognizing the vibrant cultures, contributions and history within the American Latino community.
When we draw on the wisdom of a workforce recruited from all segments of society, we can better understand and meet the needs of our employees and customers.
Earlier this year, we made a significant step in our diversity, equity, and inclusion journey with the launch of the Proofpoint inaugural nine Employee Inclusion Groups (EIGs). Each group, including Proofpoint Adelante, our Latinx/Hispanic EIG, is already cultivating compelling conversations, workshops and activities that empower our employees to learn from one another and express their authentic selves. Not only does this make us a better company, it makes us a better society.
We support diversity not just because it is right, but because our employees must be empowered to create global experiences through which every customer, partner, and employee feels valued and protected.
This month, we are excited to run our inaugural blog series for Hispanic Heritage Month, featuring employees who are part of our Adelante community.

Hear from the author: 
Norma Bacchiochi, Technical Account Manager at Proofpoint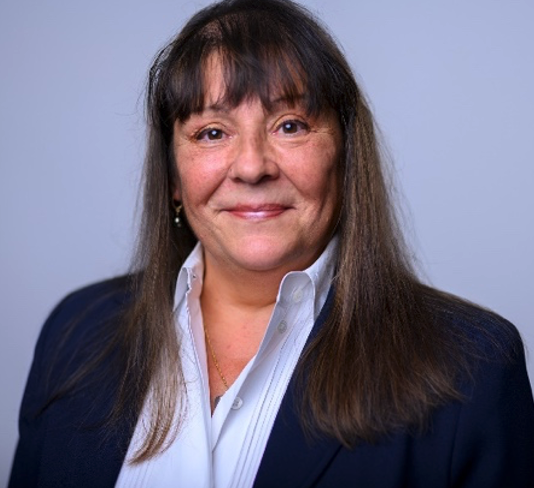 If I had to describe the Latinx culture, it's that it is warm towards all. I am from Buenos Aires, Argentina, and if you have ever met an Argentinian, you cannot help but notice we hug and kiss anyone we meet - it is a custom that survives all adversity. Although Indigenous Peoples once dominated Argentina, the onset of European settlers drove the majority of Argentina to be Roman Catholic. For this reason, religion was an integral part of my upbringing.
I was raised with a strong blend of Italian and Indigenous traditions. Music has always been important to me. From Argentinian folklore, tango to American rock, I have been dancing for as long as I was able to stand. Food is a family affair; whether it is a cookout, making empanadas, milanesas, or fresh pasta, everyone is involved in the preparation. Food celebrations carry my most sentimental memories, and I still miss them to this day.
Family reunions, carnivals, holidays, and most weekends in the summer brought lots of friends and family to our humble home and backyard with musical instruments, the record player, or just to play while the kitchen was bustling with folks and amazing smells. Oh, and let's not forget the wine! It is plentiful in my country, along with a unique etiquette and way of enjoying the tastings.
One strong Latino value instilled in me from a young age is that respect for elders is paramount. Children are brought up to behave with good manners, such as do not interrupt adult conversations, chewing with a closed mouth, and using the right utensils to eat, along with many other actions brought forth into adulthood.
They are also taught to always treat guests and company that visit with courtesy. I have never raised my voice to teachers, elderly family members, or friends. My brothers and I still carry on that tradition, and I think it captures the essence of Hispanic principles: respect, caring for elders, and being hospitable to everyone. We celebrate everything the same way we grew up: with laughter, food, and a sense of admiration towards people, animals, and plants. 
I also fondly recall that my dad tended to a large vegetable garden that produced nearly all we needed. He was a butcher by trade, and if you know only one thing about Argentina, it is one of the countries that exports very fine cuts of beef. My dad cut the large beef deliveries for our community's entire meat market. I learned to can and prepared food from what we had on hand from my parents and grandmother, as they were fabulous cooks. We had many fruit trees to make jam/jelly. My brother learned how to make wine from our large grapevine. Those events brought so many fun memories and laughter as I watched him and his friends stomp on the grapes barefoot and wondered if they even washed their feet! My mom had a gorgeous flower garden in our front yard.
We were considered poor, but I sure did not notice! My dad was very handy at making and fixing anything that we needed. He even put together a bicycle for me from old parts! If my dad could not fix something, it was not a problem, as all our neighbors helped each other with whatever needed to be fixed. Our community was very close and talented in every way possible. In addition, my mom was a seamstress, just like her sisters, and all I ever wore were hand-me-downs or beautiful clothes my mom designed. I now understand where my love for sewing, gardening, fresh fruits, flowers, and people came about – these were enjoyments handed down to me by my family.
Today, I celebrate my heritage with my husband of 28 years, Bobby, who was born in Massachusetts. His culture is like mine, as his dad is first-generation Italian. So, our traditions are well preserved. We still celebrate with food, hugs, kisses, music, and we encourage all to step it out!
To conclude, Latinos today continue to advance communities across the country as small business owners, veterans, teachers, and public servants, among many other professions. Hispanic Heritage Month allows all cultures to recognize the celebration of our warmth, food, music, achievements, and contributions to our national story. I hope to make my family proud by following and giving others all I learned from being so incredibly lucky to be born in Argentina.
Subscribe to the Proofpoint Blog