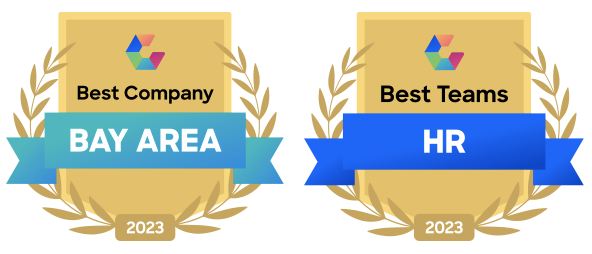 Proofpoint has been recognized as one of the "Best Places to Work in the Bay Area" and home to one of the "Best HR Teams" at the 2023 Comparably Awards. Comparably is a leading workplace culture platform with over 15 million anonymous ratings on 70,000 companies. Its mission is to make work transparent and rewarding for employees and employers.
"We are delighted and honored to be recognized by Comparably in the categories of Best Places to Work in the San Francisco Bay Area and Best HR Teams," said Paul Valentino, chief people officer at Proofpoint. "Proofpoint has a strong focus on employee well-being and has committed to the continued support of our global employees. That's especially apparent as we have shifted to a broadly remote workforce and pledged zero layoffs from the start of the pandemic and into 2023. I am proud to lead our phenomenal multinational HR team. It works diligently to meet the needs of almost 5,000 people while fostering a culture of diversity, equity, inclusion and excellence,"
The Comparably Awards are derived from sentiment ratings provided by employees who anonymously rate their employer throughout the year. Award winners are based entirely on a series of more than 50 structured and comprehensive workplace questions. Nearly 20 core culture metrics are measured, from leadership and work environment to career growth and company outlook.
This isn't the first time Proofpoint has been honored for its exceptional company culture and excellence in HR. For the past two years, the Espresa Culture Benefits® platform has awarded Proofpoint its Innovation and Excellence award. The honor validates our commitment to total well-being, learning and development and recognition programs to employees and their families. Proofpoint's Pittsburgh office also made the Pittsburgh Business Times' list of Best Places to Work in 2020.
Our people—and the diversity of their lived experiences and backgrounds, thinking and perspectives, and work skills and experiences—are the driving force behind much of our success. We encourage and value innovation at every level of our workforce. And we are continuing to hire around the world. For more information about our career opportunities, visit www.proofpoint.com/careers.
Subscribe to the Proofpoint Blog