In our podcast series, How to Be a Cyber Criminal, we've spent the last few months exploring the mind of a cyber attacker. We've looked at the different attacks themselves and the way cyber criminals are leveraging human vulnerabilities. 
In the final episode of this series, we are flipping the switch. Instead of looking at a cyber attacker's mind, we are exploring what it takes to be a threat researcher. These committed individuals are on the other side of the screen, tracing habits and tracking down the bad guys. 
Wes Drone, Sr. Manager of Threat Intelligence at Proofpoint and a former FBI Agent, walks us through what a typical day looks like for the people stopping threat actors. Listen here.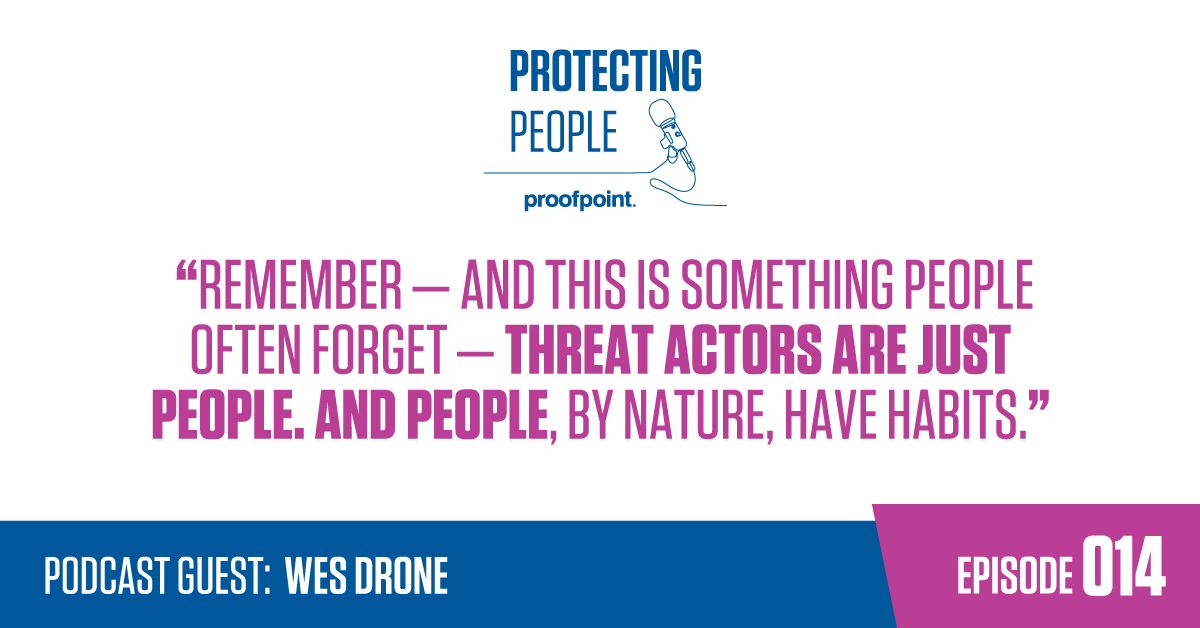 And if you're ready to learn all about what it takes to become a full-fledged cyber criminal, our entire podcast series is now available: 
Don't forget to subscribe to Protecting People: Cybersecurity for the Rest of Us on your favorite podcast player so that you never miss an episode.
Subscribe to the Proofpoint Blog