Alongside the widespread adoption of work-from-anywhere and cloud computing, data breaches are increasing in frequency. This makes data security an even greater concern for today's organizations. 
With data expected to grow at 23% annually, automation and consolidation of security operations is essential if security teams are to keep up. Proofpoint not only automates data loss prevention (DLP) across cloud, email, endpoint and the web but also allows you to consolidate your DLP operations. 
Secure Internet Content Adaptation Protocol (ICAP) lets you extend people-centric, cloud-native Proofpoint Enterprise DLP to third parties. With ICAP integration, you can scan third-party file traffic for sensitive content using Proofpoint DLP detectors.
You can also centralize alert management in a single console. Our world-class threat, content and behavior detection with dynamic risk modeling, unified administration and response console gives you comprehensive visibility, people-centric insights and control beyond the native DLP capabilities of third parties. Integrating signals from all channels for alert management on a cloud-native DLP platform helps you deploy quickly and operate efficiently.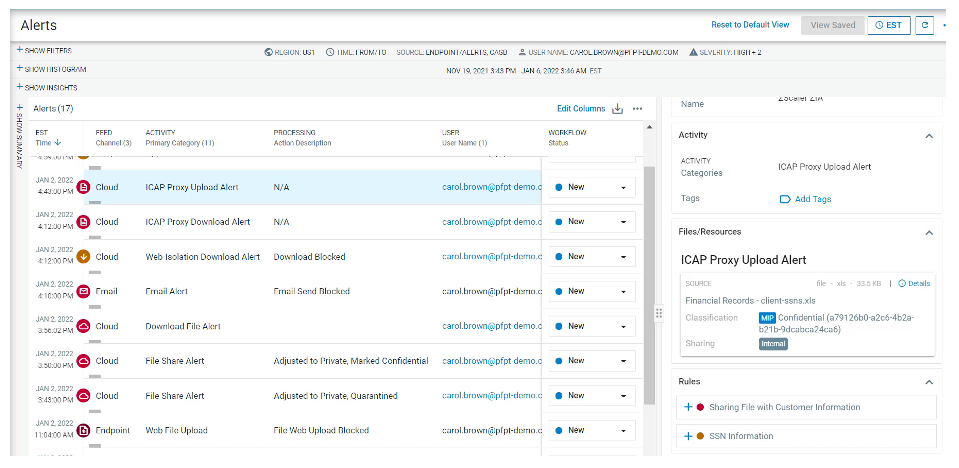 Figure 1. Unified alert manager with ICAP Proxy Upload Alert
ICAP is designed to offload the processing of internet-based content to dedicated servers. It helps free up resources and standardize how DLP features are implemented. A proxy server, such as Zscaler Internet Access, can be configured to pass traffic through ICAP servers. 
ICAP integration can be active or passive:
Active: Bidirectional data flow enables third-party-enforced DLP response based on a Proofpoint DLP evaluation.
Passive: Unidirectional data flow enables detection but not a DLP response. 
Customers with DLP can configure the ICAP client of their third-party application and point their traffic to our DLP service after they configure their DLP detector set for this channel in our platform and open a support ticket with Proofpoint.
You can learn more about Proofpoint Enterprise DLP here.
Subscribe to the Proofpoint Blog