COVID-19 rapidly shifted our society to rely on remote communication—and it's clear cybercriminals are actively taking advantage of our new digital realities with an onslaught of mobile/text-message phishing (Smishing) attacks that claim to be from reputable companies. We process more than 80% of North America's mobile messages and our telemetry reports indicate mobile phishing messages increased by 328% in Q3 2020 when compared to Q2 2020. Overall, the top impersonated brands in Q3 2020 included prominent financial institutions, technology companies, and content providers (see below). Thirty-six percent of the reported mobile messages also originated Communication Platform as a Service (CPaaS) providers, which points to the increased reliance on automated messaging programs.
This recent surge in mobile phishing reports is concerning given that our recent Proofpoint 2020 State of the Phish Report found that 84% of organizations were subject to mobile-based phishing attacks, and the FBI has reported that losses from phishing and other scams topped more than $3.5 billion to individual and business victims in 2019. The increased mobile phishing volume can be attributed to a number of factors. For example, as consumers continue to be concerned about phishing, carriers and handset developers are working to make it easier to report mobile messaging abuse including phishing. We've also seen mobile phishing reports extend beyond financial brands to include well-known brands across various market segments, especially brands that consumers are frequently turning to during the pandemic. In addition, cybercriminals are continuing to invoke social engineering techniques and misuse known brands to expand credential harvesting capabilities in an attempt to circumvent mobile abuse detection systems.
Top Phished Brands and Examples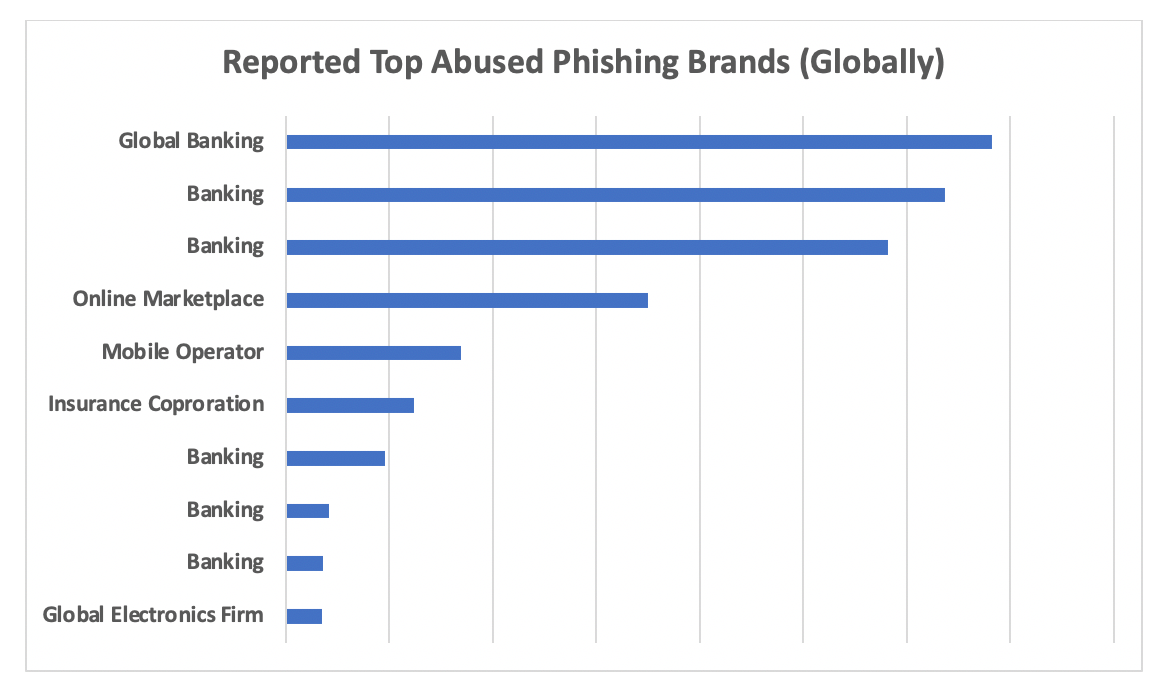 Fig 1:  Top Brands Featured in Mobile Messages, September 2020

Fig 2:  June-August 2020 Mobile Phishing Report

Fig 3:  Example SMS phishing messages using known brands  
Anatomy of a smishing attack
Netflix is a popular worldwide streaming service with tens of millions of customers in countries around the globe. This level of exposure results in an opportunity for scammers to attempt to compromise user data to resell for profit. 
Let's examine how scammers use an easily recognized brand like Netflix in a smishing campaign to compromise user credentials. The following timeline demonstrates a recent SMS phishing campaign:
At 4:20pm PDT a scammer starts a low-volume phishing campaign using a newly created website.  The following is an example of a received message:
We've had an issue with your current billing details, Please update your information to avoid any service interruption. netflix.usa-eng.org  
By 4:21pm PDT Proofpoint Cloudmark analysis systems performed automated research on the domain contained in the phish and identified several suspicious characteristics. The domain was immediately marked as suspicious.  
At 4:23pm PDT Cloudmark starts blocking messages from the suspicious sender
At 4:25pm PDT a small group of messages are allowed due as some users dispute the spam classification
By 4:26pm PDT, all messages from this suspicious sender are being blocked
From 4:26pm to 7:50pm, Cloudmark systems detected thousands of additional phishing messages, all of which were blocked before arriving at the user device.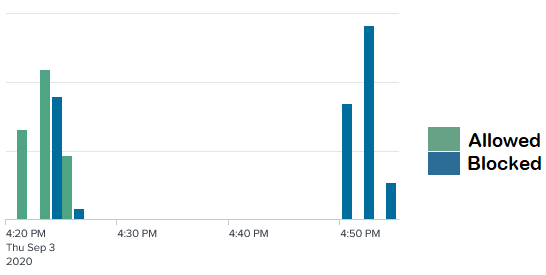 Fig 4:  Timeline demonstrating automated SMS blocking of malicious messages
Lookalike domains like the domain listed in the above timeline represent a common tactic of scammers. These domain names often resemble the legitimate company domain name but instead take the user to a site controlled by the attacker.  These lookalike domains attempt to add legitimacy to fraudulent websites.
Whois research for the website listed notes the creation date as the same day the spam campaign occurred.  Being able to quickly purchase and setup up website capable of harvesting user input is a result of scripts and tools that attackers use to quickly automate the process.  This allows attackers to simulate brands with little time and effort and for maximum effect.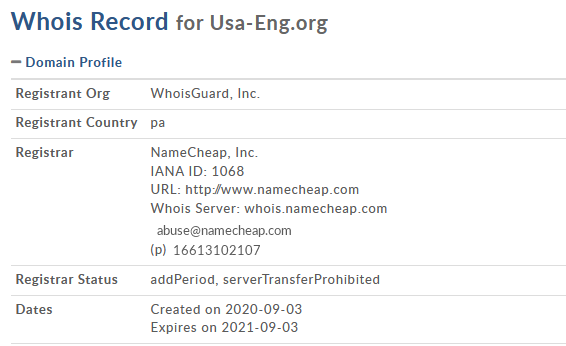 Fig 5: Whois report for Netflix.usa-eng.org
Conclusion
During these challenging times the value of messaging has never been more important, and the deliverability of legitimate messages is key to how we live and communicate. Mobile messaging is attracting the attention of cybercriminals who see mobile messaging as an attractive vector to deliver their attacks into the hands of consumers and employees. It is encouraging to see that mobile carriers and handset developers are taking strides to make it easier to report mobile abuse.
Having the ability to identify and block messages as rapidly as the campaigns evolve is paramount for the security for individuals and organization. Proofpoint's Cloudmark Security Platform for Mobile Messaging provides important carrier-grade, mobile messaging security to safeguard users from malicious messaging by providing real-time, automated protection against phishing, spam, and malicious mobile messages. For more information on secure mobile messaging, please visit https://www.cloudmark.com/en/s/products/cloudmark-security-platform-for-mobile.       
Subscribe to the Proofpoint Blog