In our newest episode of Protecting People: Cybersecurity for the Rest of Us, we discussed vulnerability and the importance of security awareness training with Gretel Egan, Security Awareness and Training Strategist at Proofpoint.
In our recent report, The State of the Phish 2020, we found that only 61% of survey respondents knew what the definition of phishing was — and that was from a multiple choice list. This response is a huge indication of the language gap between InfoSec and users, which speaks to the urgent need for security awareness training.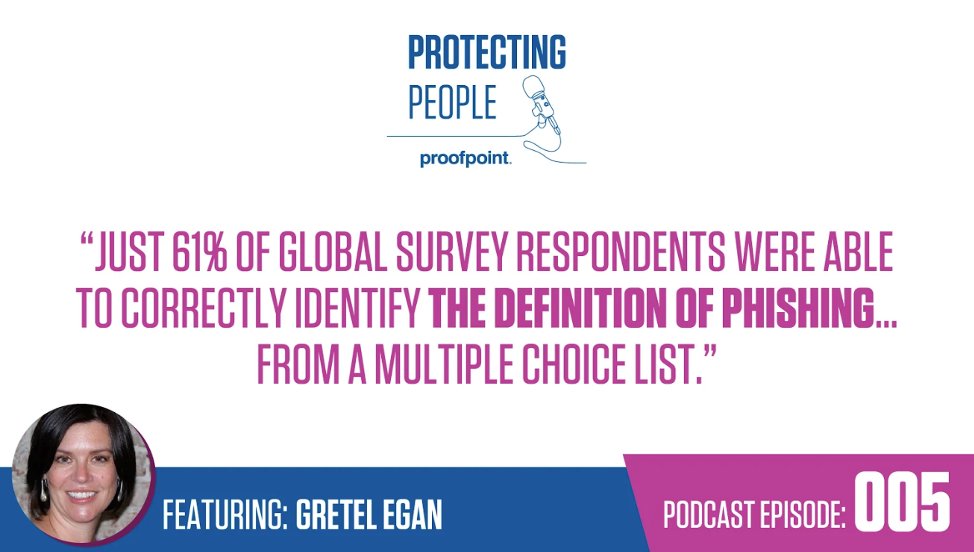 In this episode we talked about:
What effective security awareness training looks like
The 2020 State of the Phish Report's robust data
How employees are putting their organizations at risk
Pain points for companies (55% had a successful attack)
Listen now to this episode and don't forget to Subscribe to Protecting People at Apple Podcasts and Spotify.
Subscribe to the Proofpoint Blog